I love bangus (milkfish) however it's cooked. Even if I can eat bangus dishes at home, I still order it in restaurants we visit, especially if I don't fancy anything from the menu. During our most recent visit to Pancake House, which is one of our favorite restaurants, I tried their Home-Style Bangus for the first time.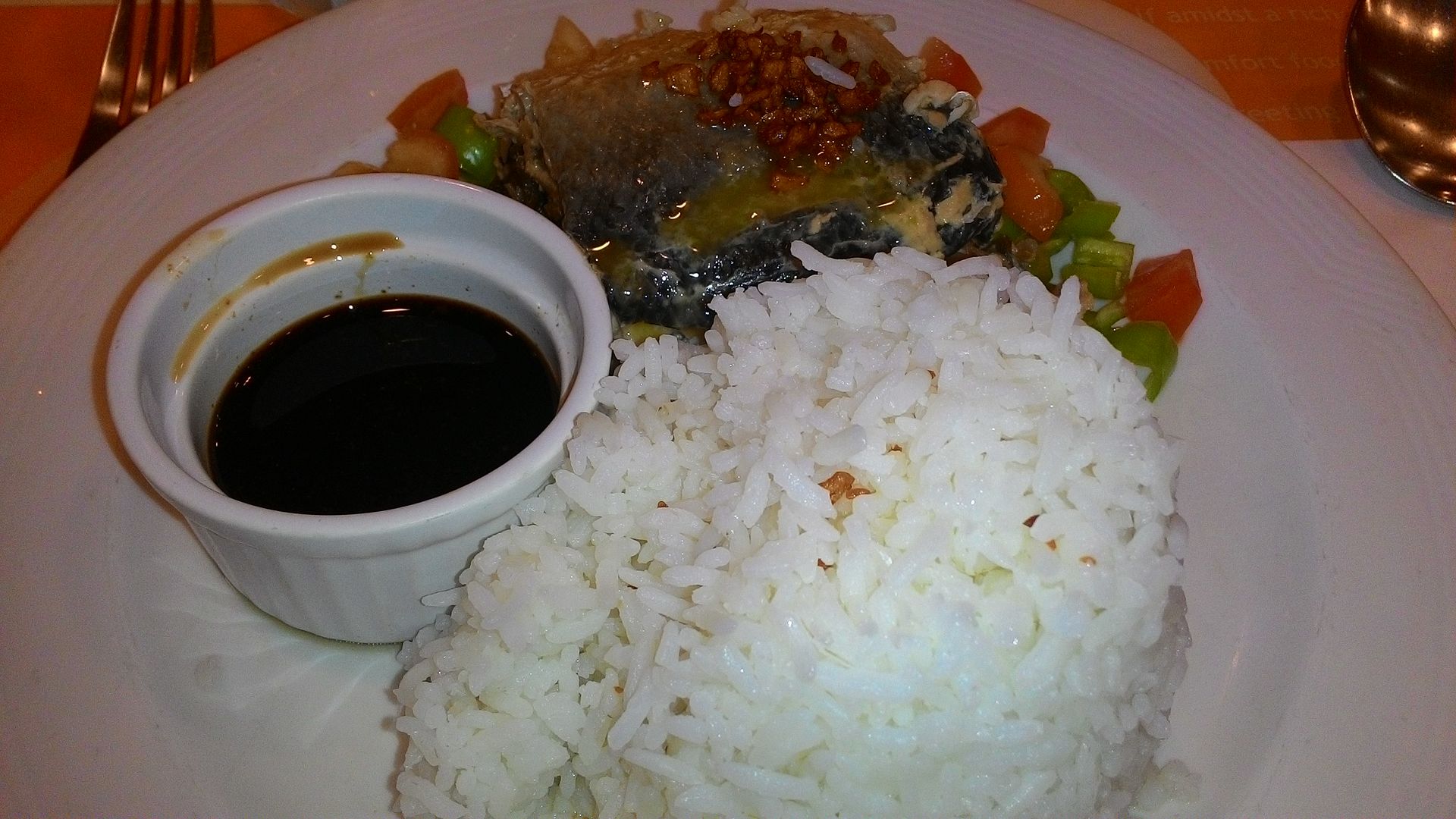 Home-Style Bangus, Php262.00
A very simple dish, this
Home-Style Bangus
is steamed milkfish fillet with seasoned herbs, garnished with chopped tomatoes and siling haba (finger chili) and served with rice and soy sauce. It was delicious!