My son and I were finally able to try Dolcelatte at SM Megamall last April. Hubby has eaten there before with his officemates, and he said what they ordered were delicious. On this particular visit, we had Philly Cheese Steak, Cajun Spiced Salmon Steak, Nutty Nutella and Oreo Milkshake.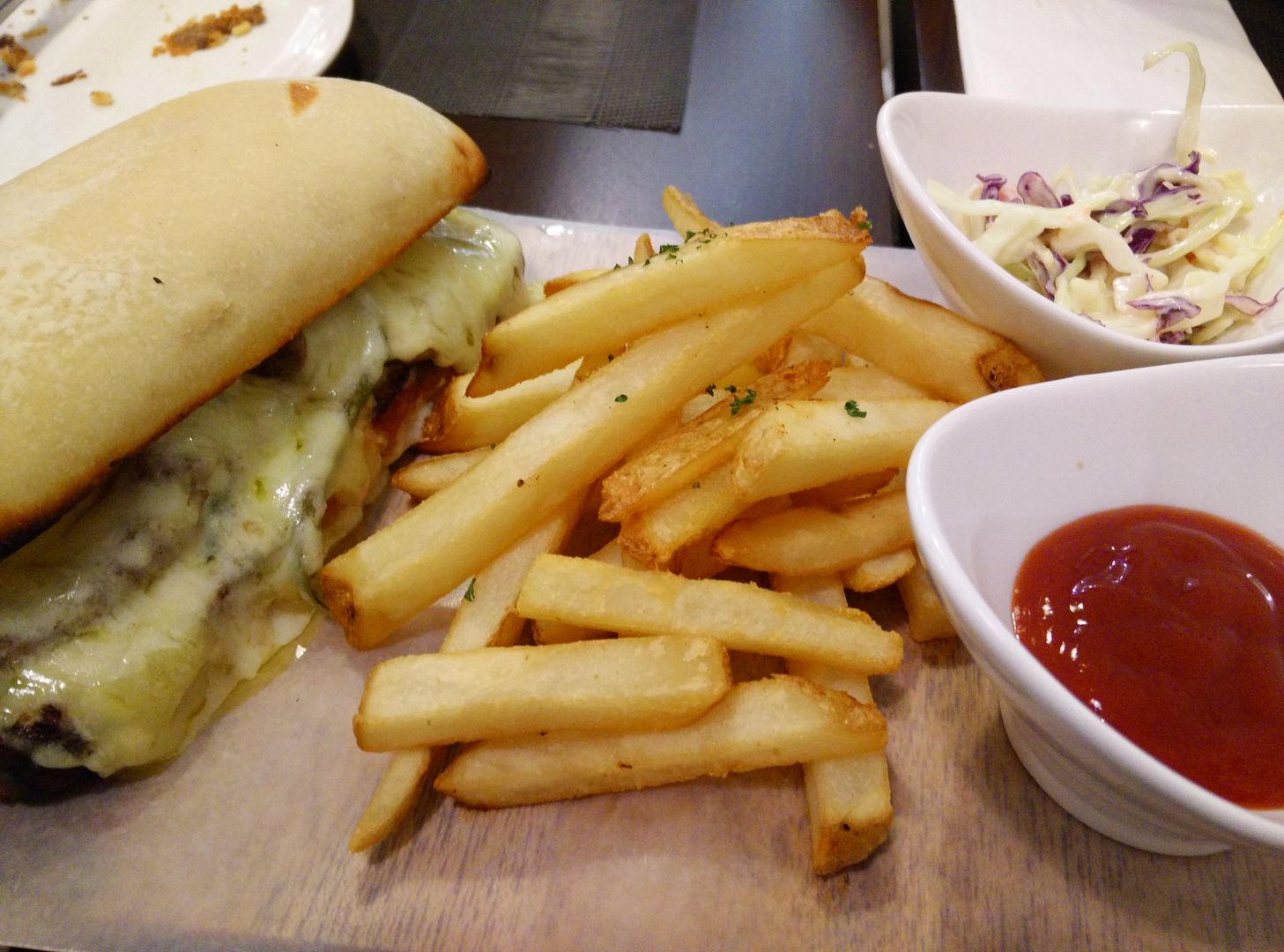 Philly Cheese Steak, Php395.00
My husband swears this is the best
Philly Cheese Steak
he's ever had. The steak was expectedly soft because they used tenderloin strips. And see that gooey cheese oozing out? That's fresh mozzarella! Our son enjoyed this, too, as well as the crispy and tasty fries on his Dad's plate.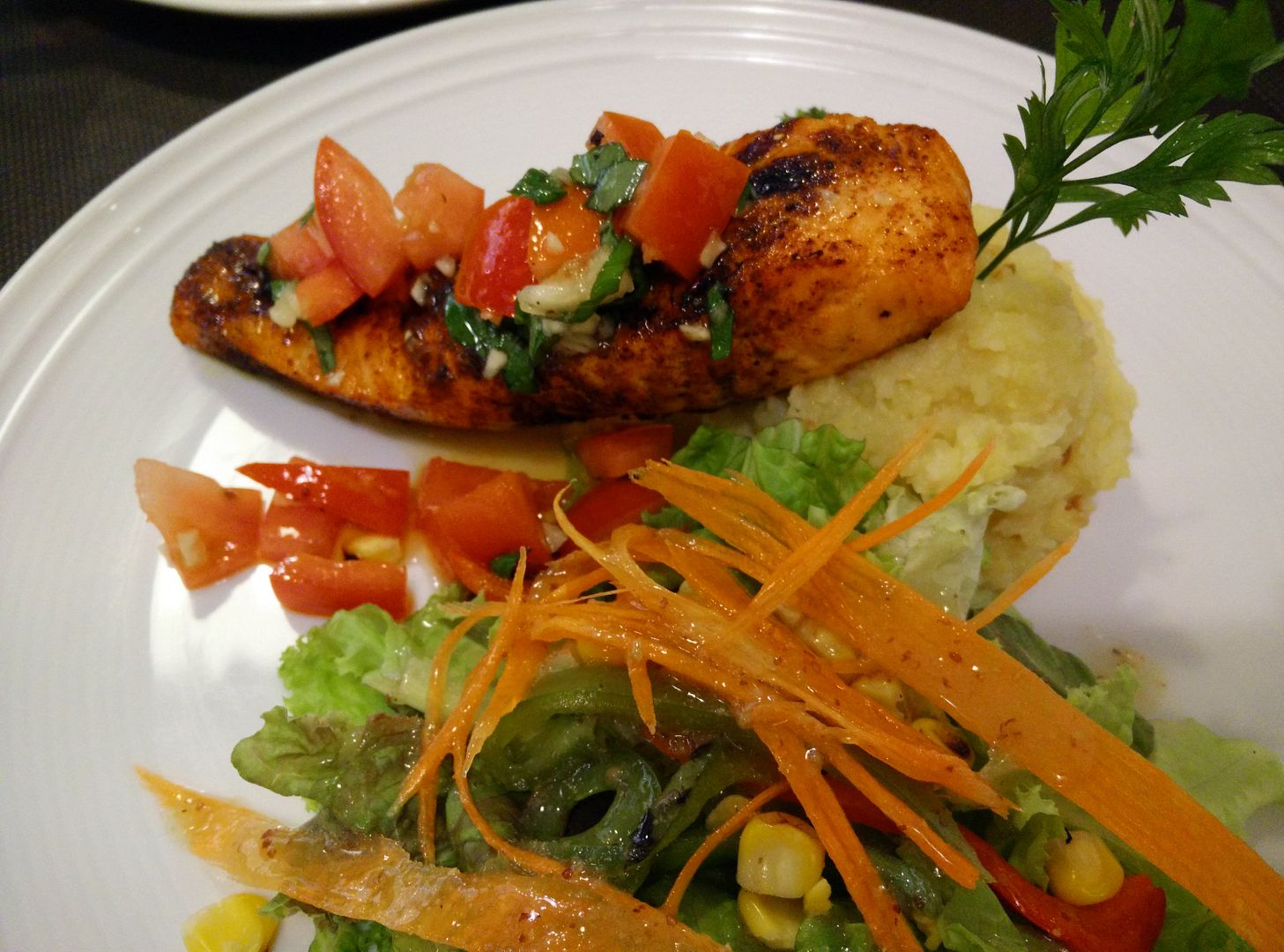 Cajun Spiced Salmon Steak, Php585.00
That was one beautiful and colorful plate they served me! I super enjoyed this succulent, flavorful and tender
Cajun Spiced Salmon Steak
with fresh tomato salsa and house salad.
Nutty Nutella, Php120.00
This
Nutty Nutella
cronut wasn't as sweet as the Oreo Milkshake. That's one of the reasons why I like it, plus it has nuts and Nutella.
Oreo Milkshake, Php120.00
Our son, on the other hand, liked the
Oreo Milkshake
cronut better than the Nutty Nutella. That's really not surprising because he loves Oreos.
We left Dolcelatte fully satisfied, and yes, we'll definitely go back to this place again soon.
Dolcelatte and Pastry Shop
5th Floor, Mega Fashion Hall
SM Megamall
Mandaluyong City