This box of Coconut Crispy Rolls Original was recently given to my husband by a Nepalese colleague who probably bought it in Thailand since the packaging says this product is "exclusive at King Power Duty Free Thailand." This Thai food product is manufactured by Virgin F&B Co., Ltd.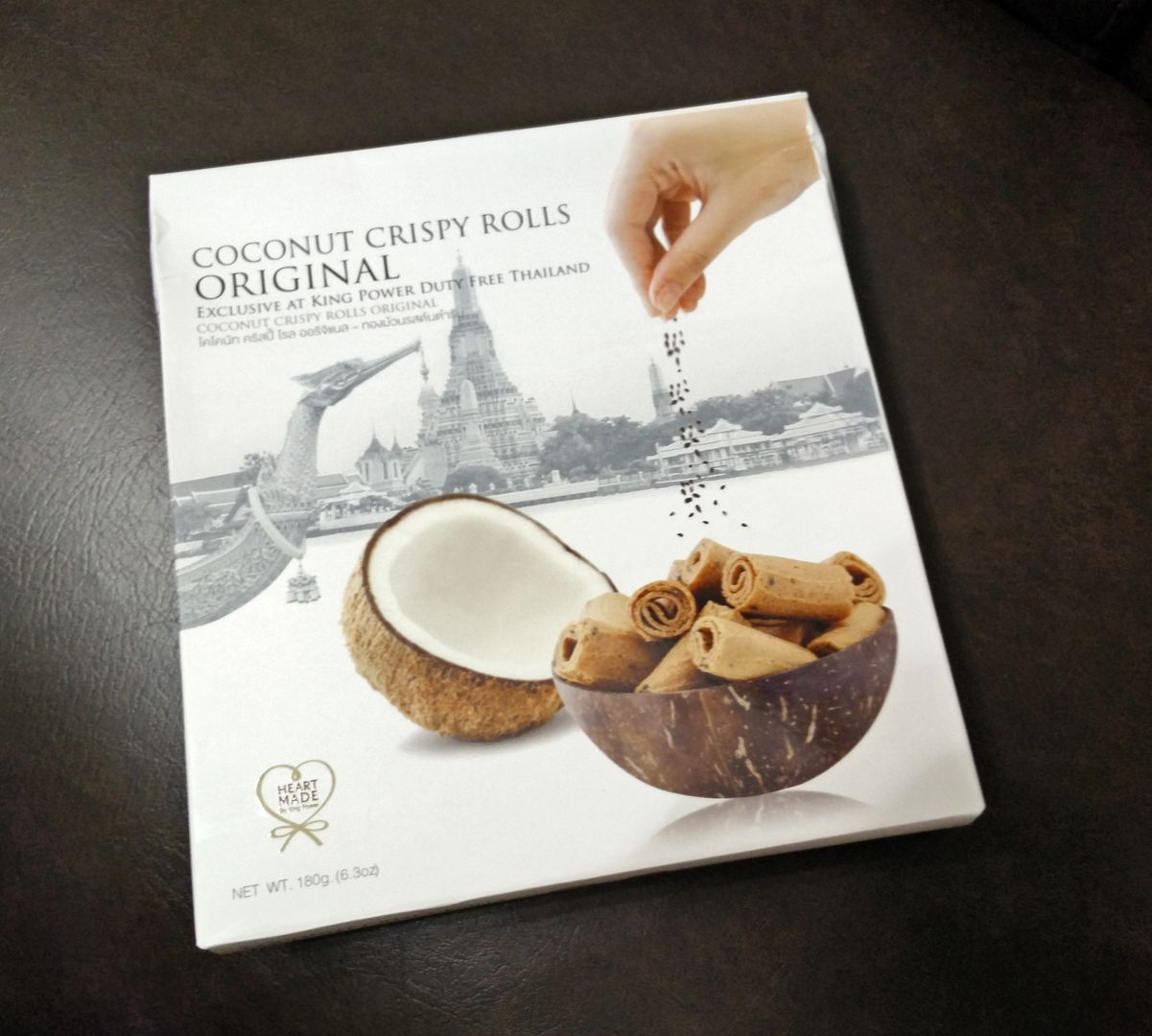 Coconut Crispy Rolls Original, 180g
The box contained two foiled packs of coconut crispy rolls with more than 20 pieces in each pack.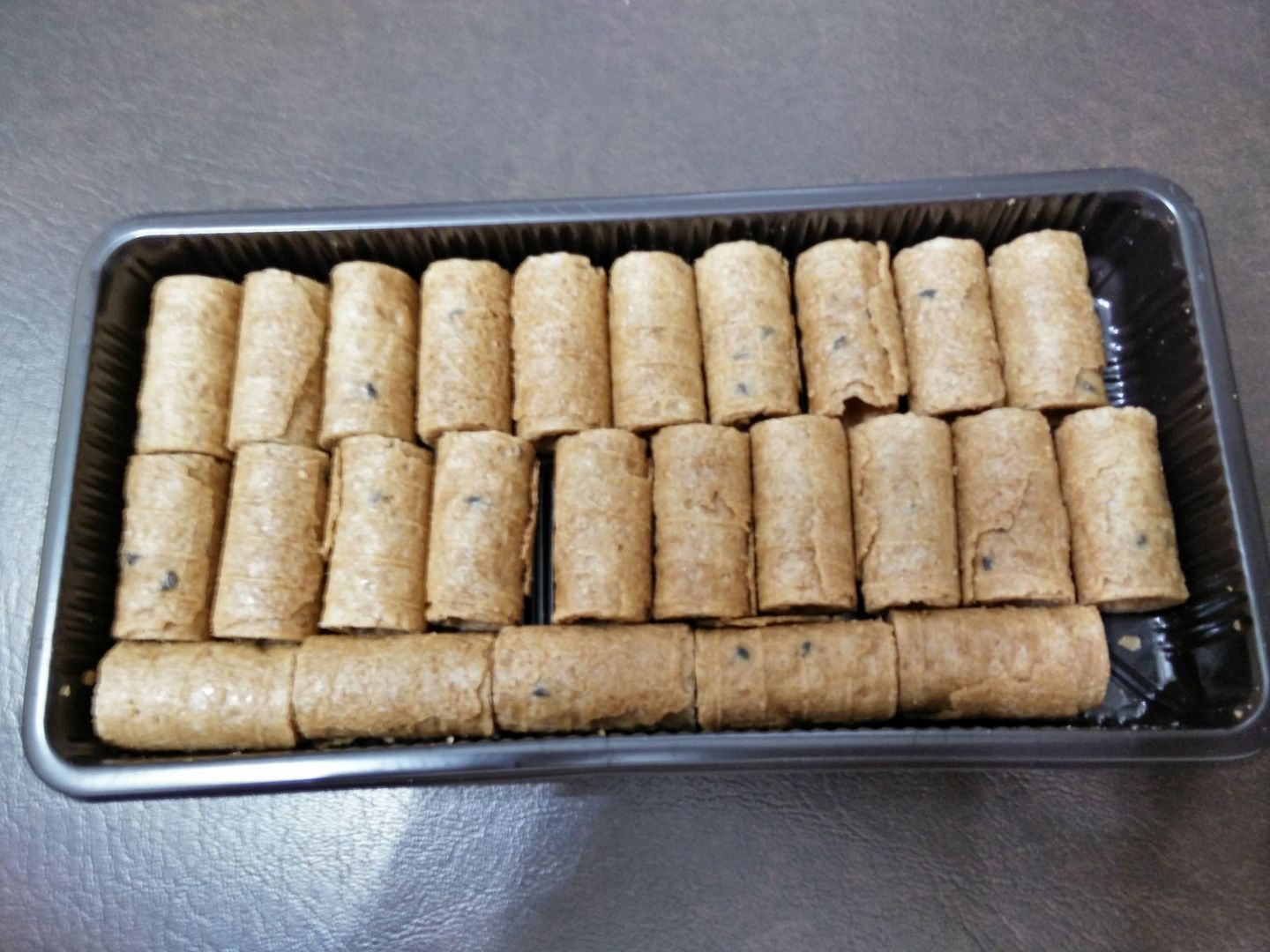 At first glance, they look like small spring rolls, but upon closer inspection, you will notice that the middle part is hollow. The texture is similar to
barquillos
(wafer rolls), but these coconut crispy rolls are thicker (but way shorter), crispier and less sweet.
These coconut crispy rolls are made from tapioca starch, coconut milk, sugar, black sesame seeds, eggs and salt. They are so addicting! I think ate more than 10 pieces in one sitting. They are so crispy. I also love their authentic coconut flavor.