It's been more than a year since we've last visited Pizza Hut Bistro at Robinsons Galleria. We decided to have dinner there yesterday because our son wanted pizza. We had a group meal called Meal 6, one of the Hut Feasts, which consisted of 4 soups, 1 family pizza, 2 pasta dishes, 4 pieces of WingStreet chicken and a pitcher of drink for Php699. Their menu says you save Php410 when you order Meal 6 which is actually good for 4 persons.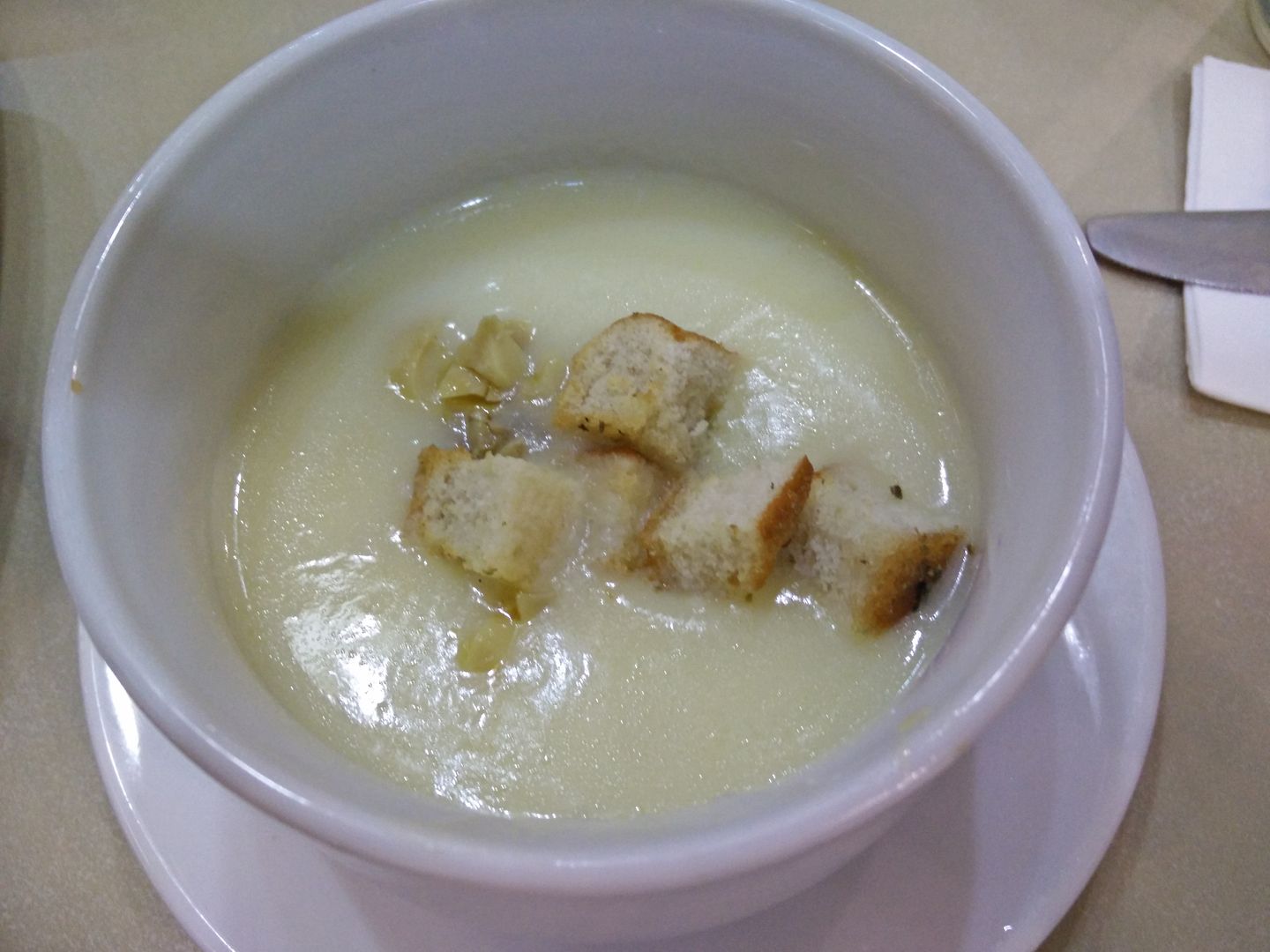 Mushroom Soup
This
Mushroom Soup
was creamy with croutons and mushroom bits, but the serving was small. The soup didn't even reach half of the soup bowl. Also, I would have enjoyed it better if it had been served hotter.
Cheese Lovers
Per our son's request, we had our
Cheese Lovers
pizza upgraded into a
Hand-stretched Pizza
that allows customers to choose a crust glaze. This upgrade meant paying Php49 more to have a Toasted Parmesan crust. The pizza was cheesy without being salty. The toasted parmesan crust was nice, but I would have chosen the Honey Crunch crust instead to provide a delightful contrast to our cheese pizza.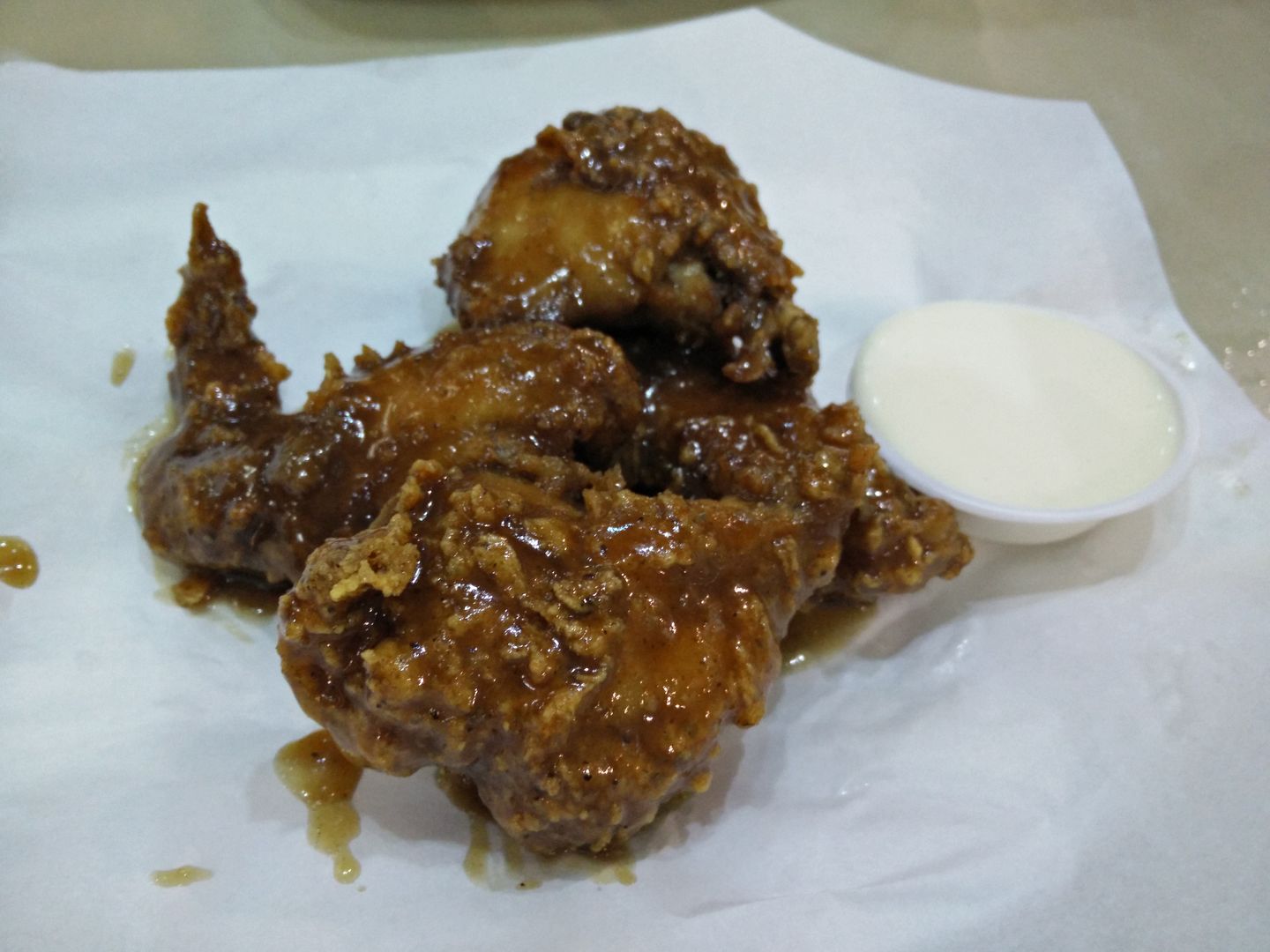 WingStreet (4 pcs.)
I think we were given the
WingStreet Breaded Bone-In
, but I wasn't really sure what sauce was used. It must be Honey BBQ because it was sweet, tangy and tasty. Our son liked this so much that he almost ate all of it.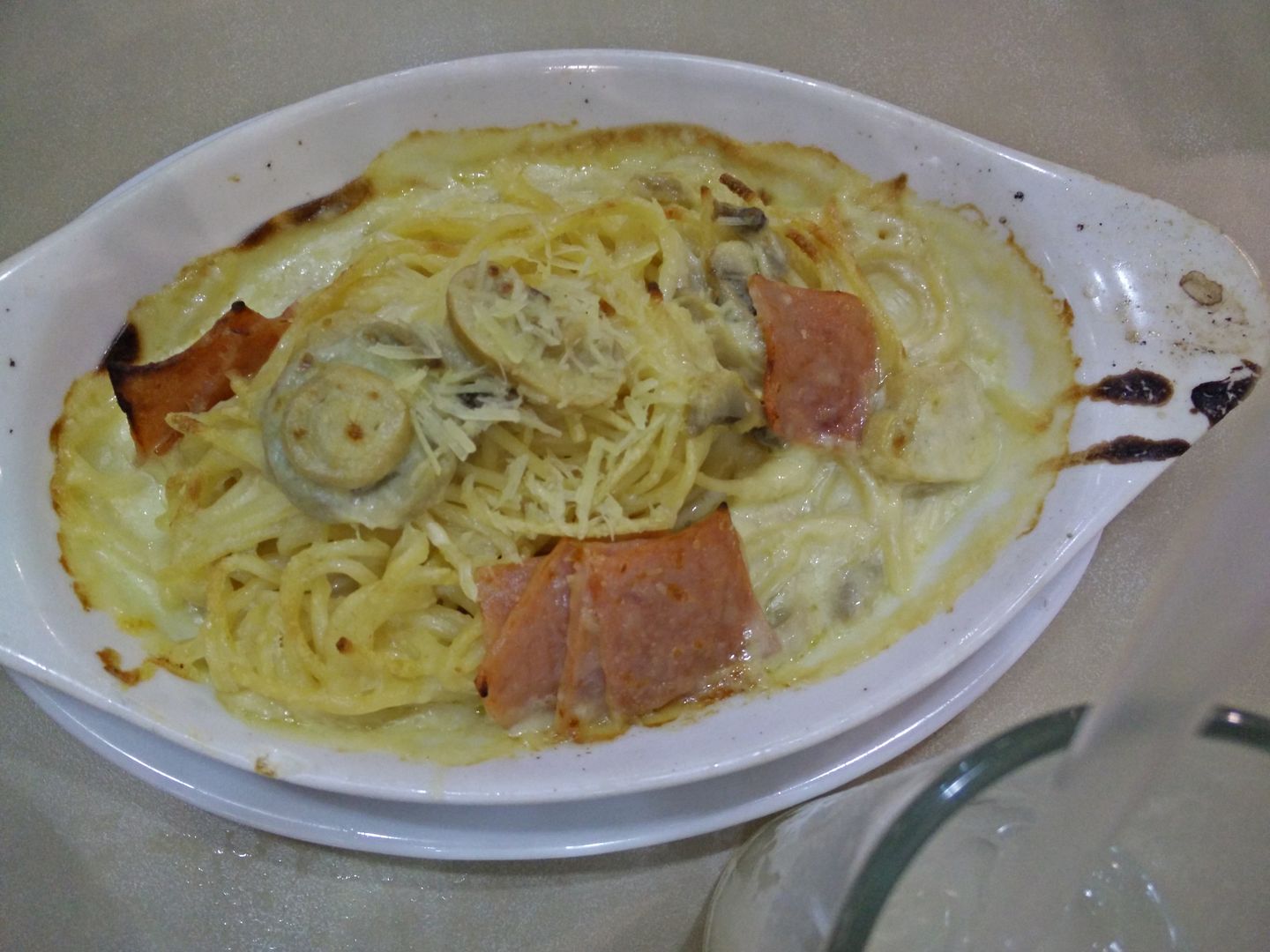 Baked Spaghetti Carbonara
This
Baked Spaghetti Carbonara
was not bad but somewhat bland (and a bit cloying, according to hubby).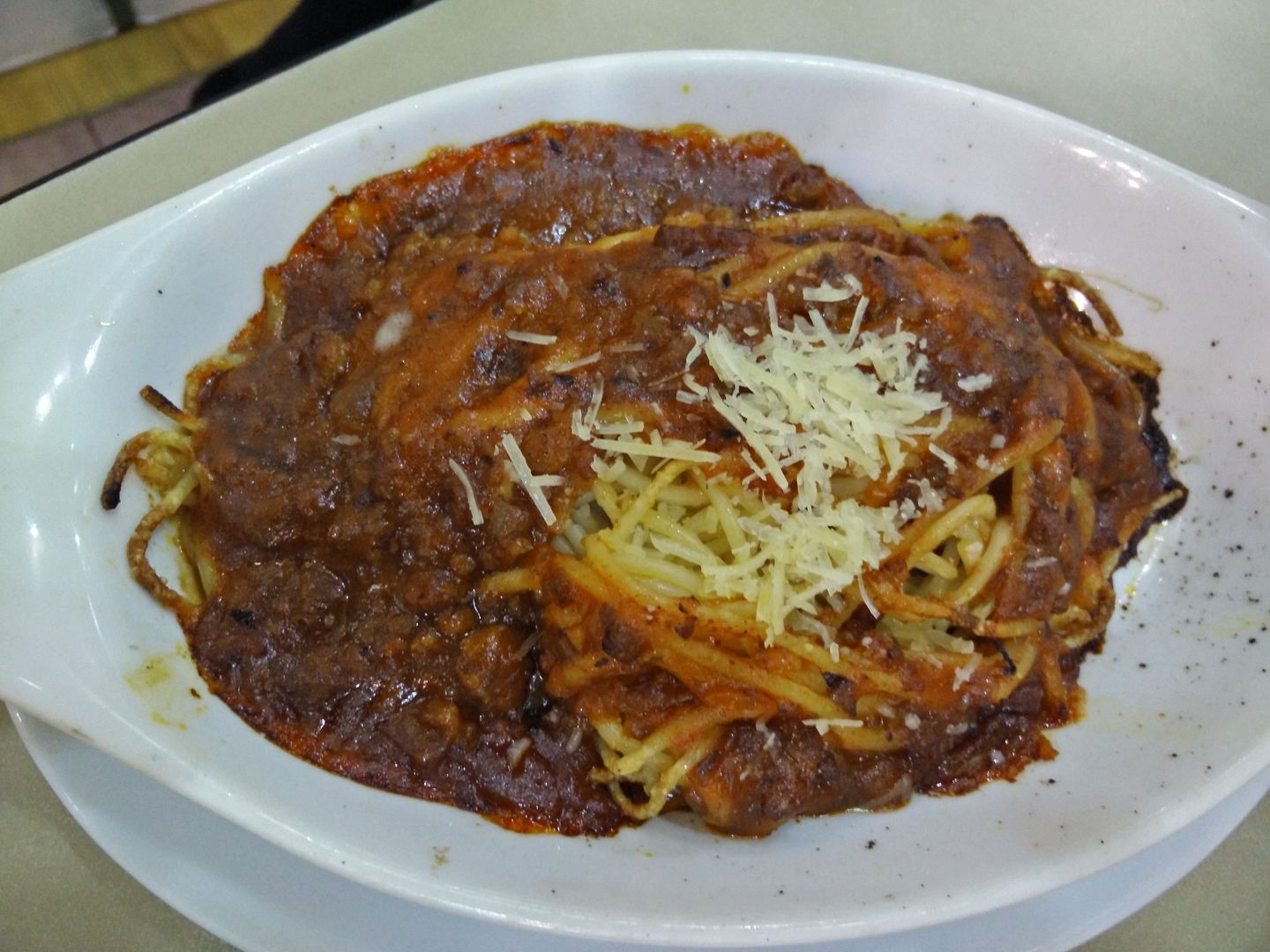 Baked Spaghetti Bolognese
The
Baked Spaghetti Bolognese
was our favorite of the two pasta dishes that we had. It was meaty and tasty.
Our son ate a lot! He really enjoyed the chicken and pizza. I was full myself, having eaten more than I should. Lol! It was a lovely dinner after all.
Pizza Hut Bistro
4th Level, Robinsons Galleria
Quezon City