I am so, so bad. I haven't updated this blog for more than two weeks now, 16 days to be exact. That should give my readers an idea of my frenzied schedule these days. Being without a helper for two years is taking its toll on me. It has literally caught me off guard. Anyway, that story deserves another post. For now, let me share with you a happy story, a long overdue post at that.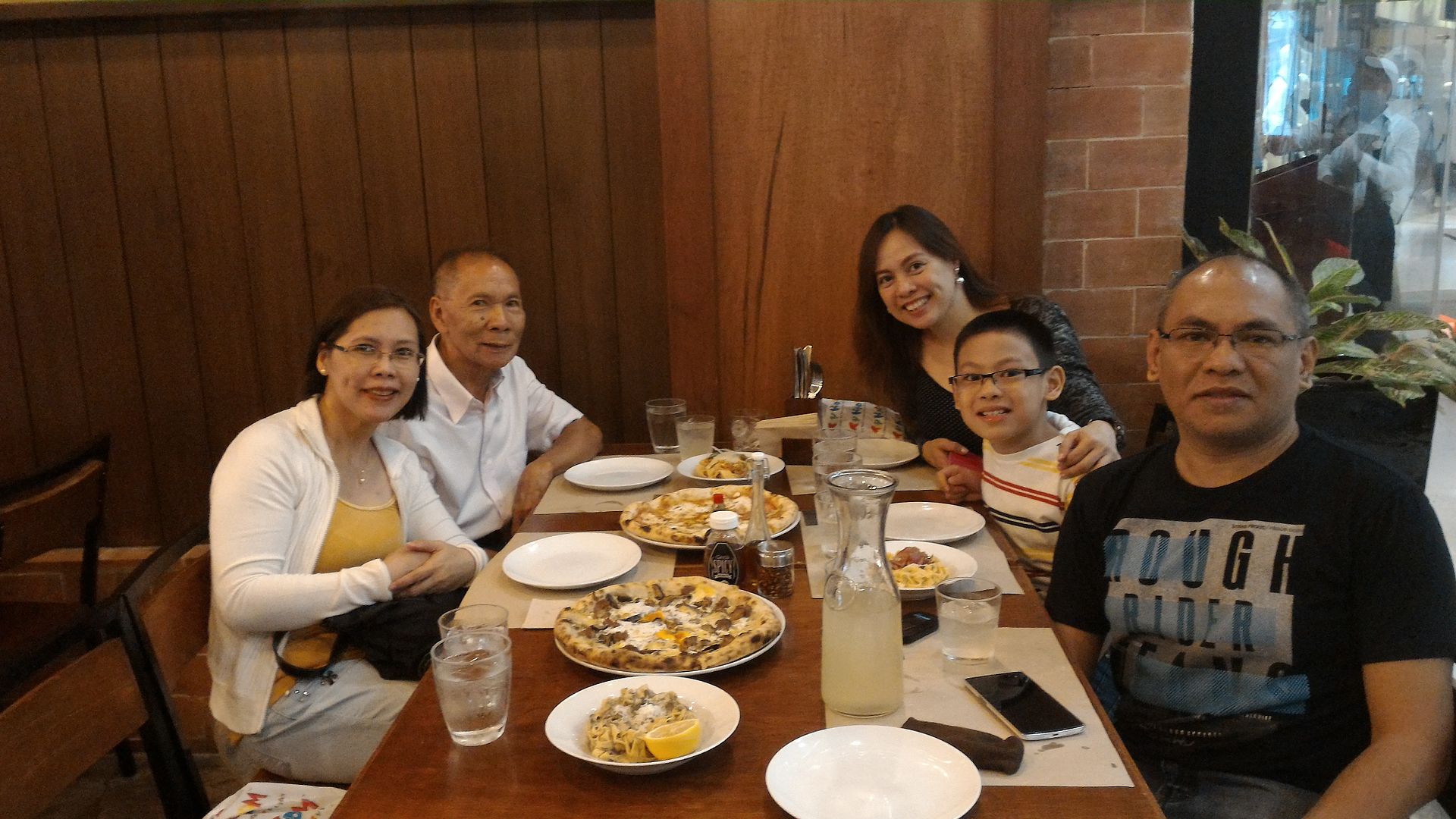 Our young man celebrated his 9th birthday last July. We skipped the celebration on his actual birthday since it was a school day and celebrated instead on a Sunday because that's when he usually sees his grandparents. He said he wanted to celebrate with them. That particular Sunday, however, only his
lolo
(grandfather) and his Tita Me (my younger sister) were with us for our son's birthday lunch at
Gino's Brick Oven Pizza
at The Podium.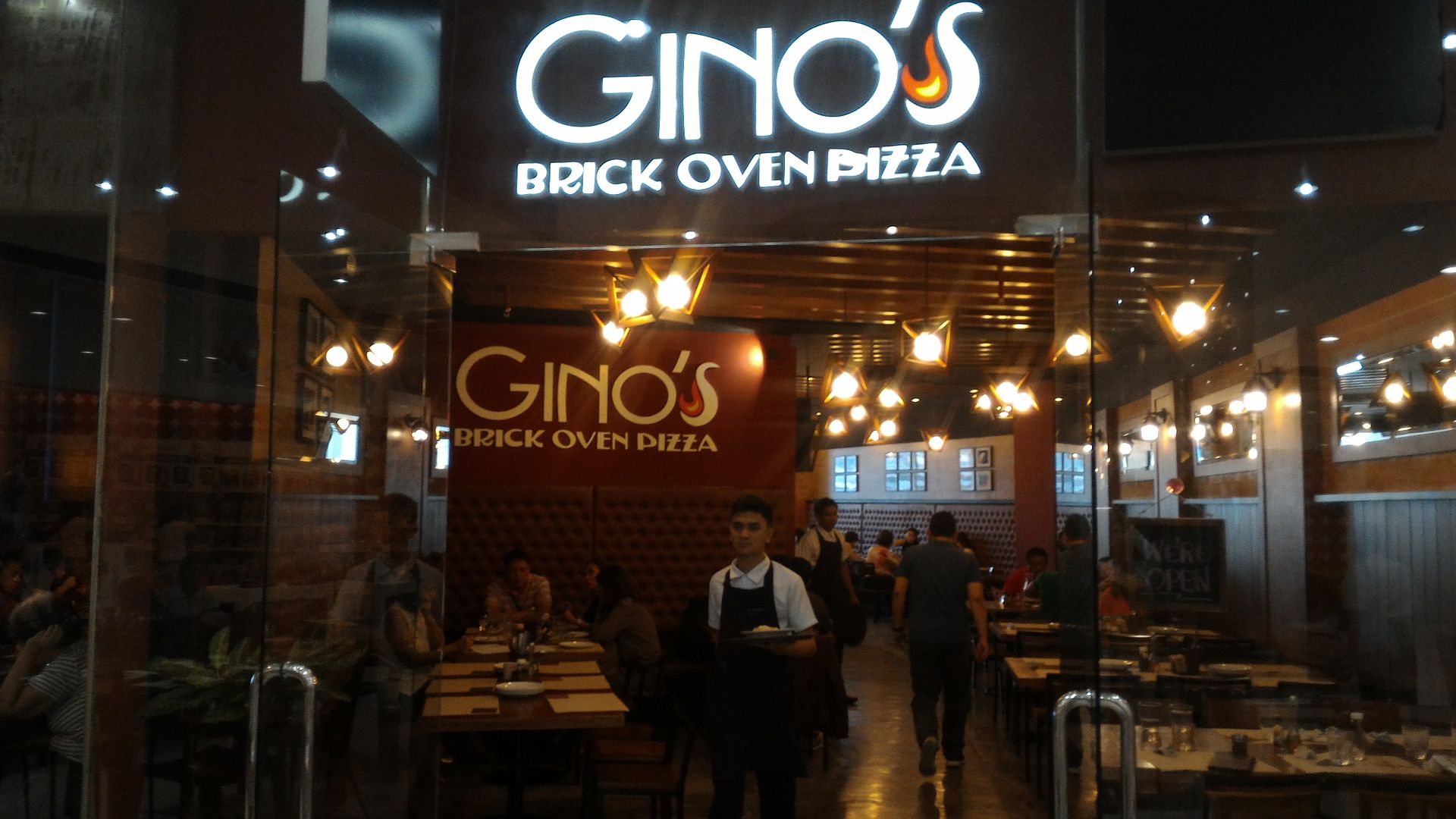 We tried their Four Cheese and SMEGG pizzas and ordered three pasta dishes.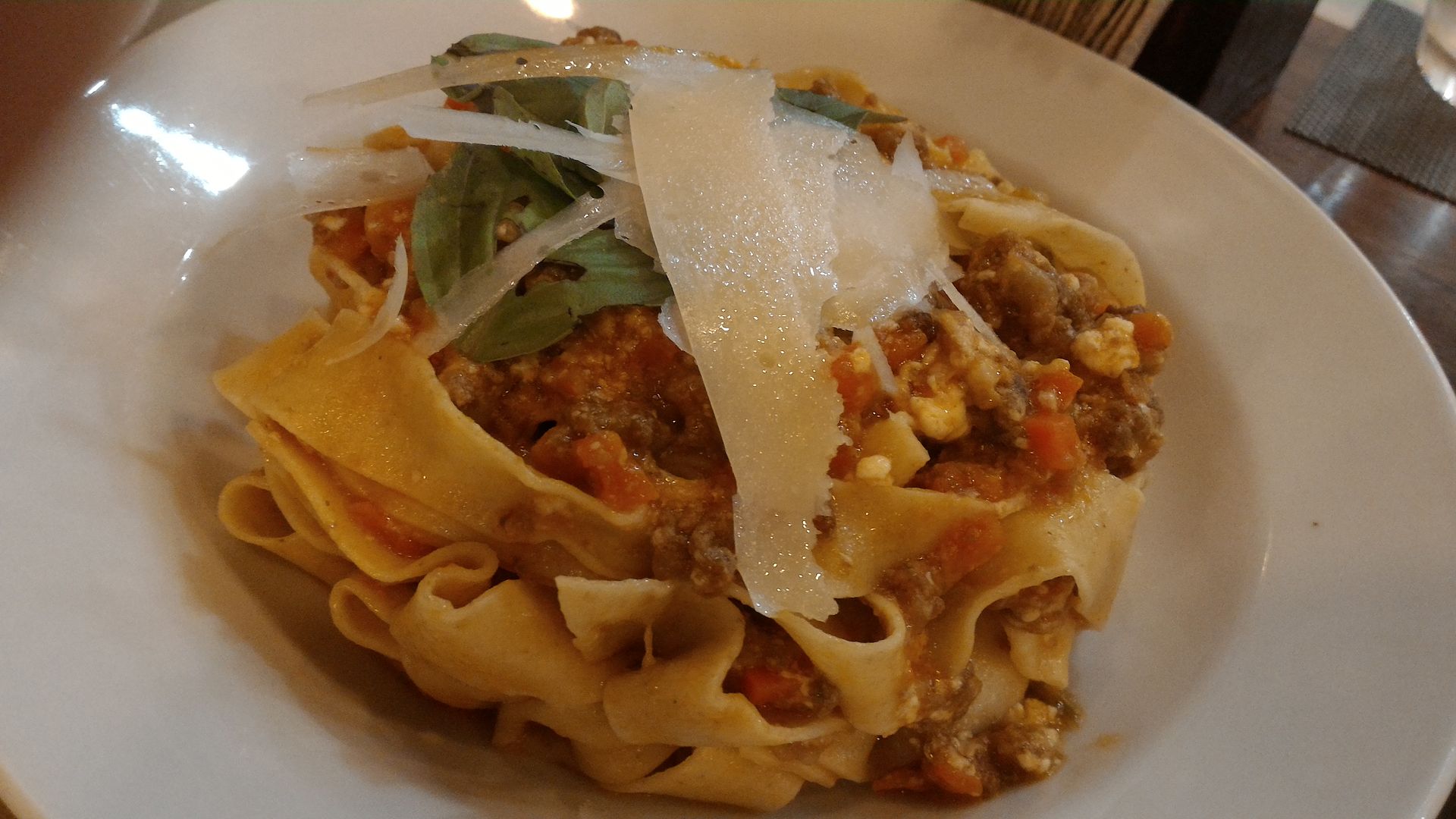 Bolognese, Php250.00
Pappardelle pasta is mixed with kesong puti, basil, parmesan cheese and bolognese sauce in this beautifully presented
Bolognese
pasta dish.
Carbonara, Php195.00
This creamy and tasty
Carbonara
was our son's favorite!
Lemon Mushroom, Php285.00
Lemon Mushroom
is a vegetarian pizza with fresh mushrooms, lemon and parmesan cheese.
Four Cheese, Php340.00
Our son is quite picky when it comes to pizzas. He doesn't like meat or vegetable toppings on his pizzas, so we always order cheese pizzas. He liked this
Four Cheese
pizza from Gino's, which has mozzarella, ricotta, blue cheese and parmesan.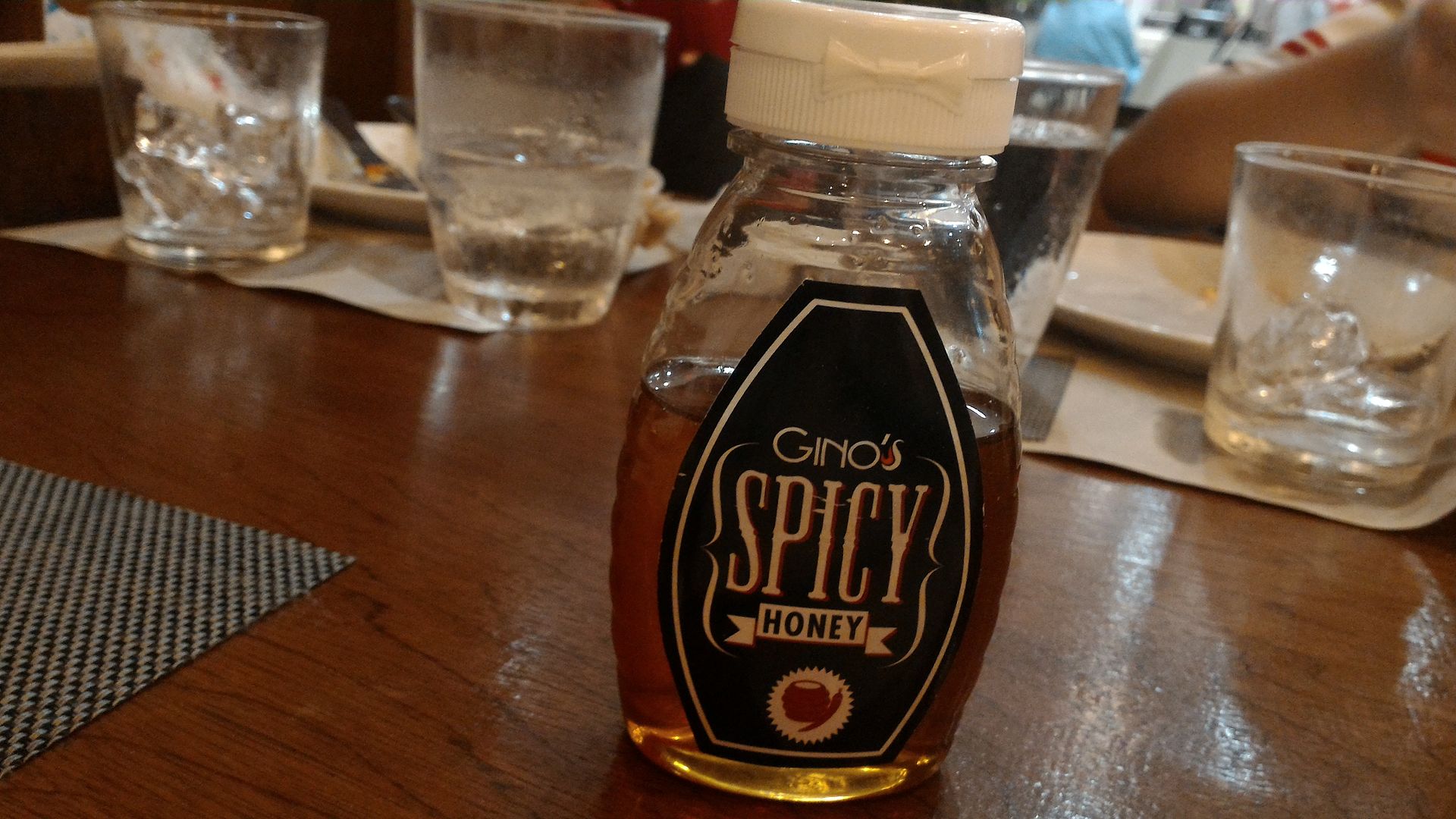 Gino's Spicy Honey
I found Four Cheese a bit salty, though. Good thing, a bottle of
Gino's Spicy Honey
was readily available to balance the saltiness and add a zing to this cheesy pizza.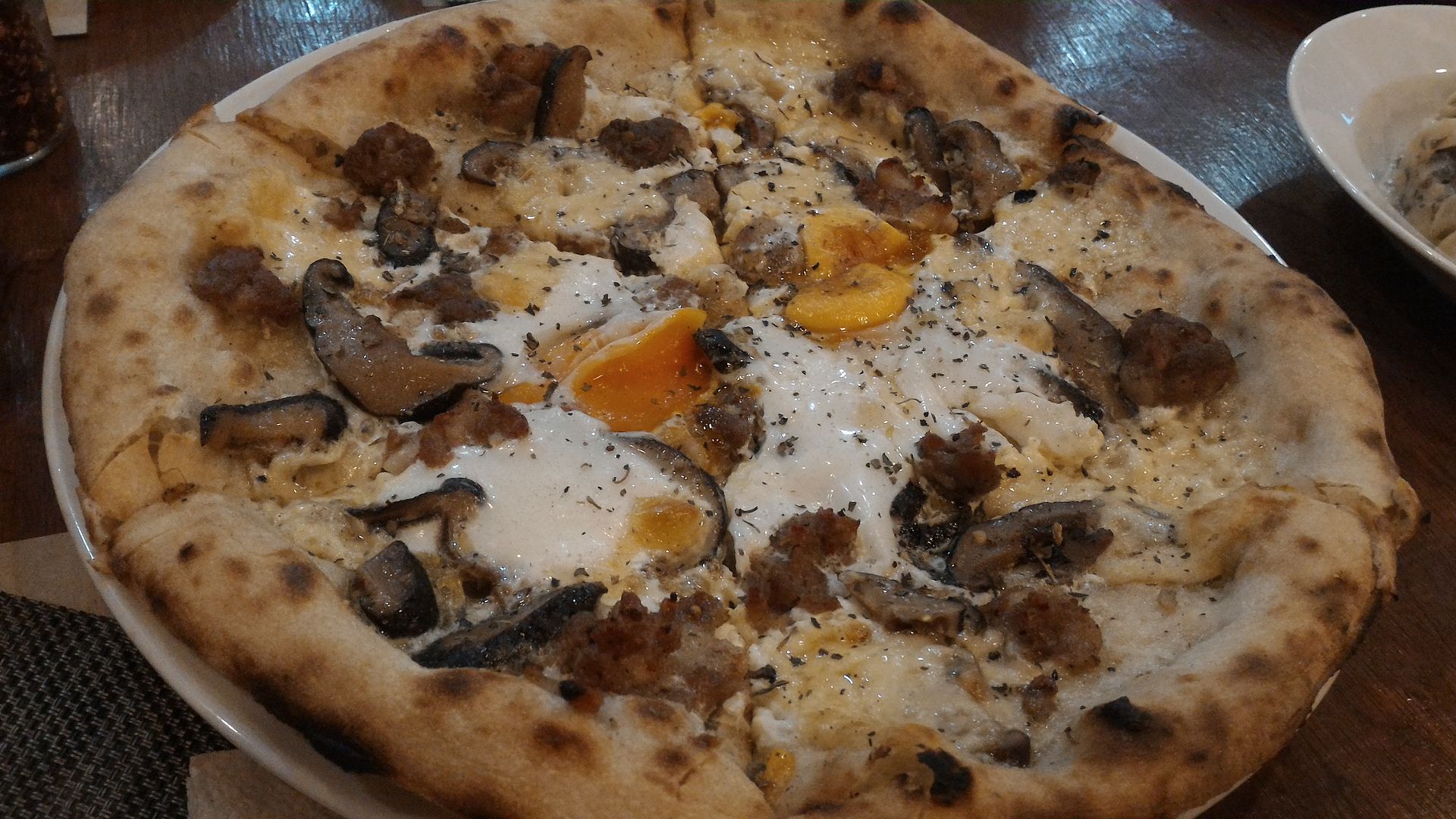 SMEGG, Php420.00
This
SMEGG
pizza was a hands down favorite among us. It is made with homemade sausage, mushroom, eggs, Gouda cheese and cream. Yummy!
So that's how our small celebration went. Happy 9th birthday, son! We love you so much!