Chef Portia Baluyut of Rustic Mornings and Lifestyle Network's Pinch by Portia had a cooking demo in the recent Meat District event I attended.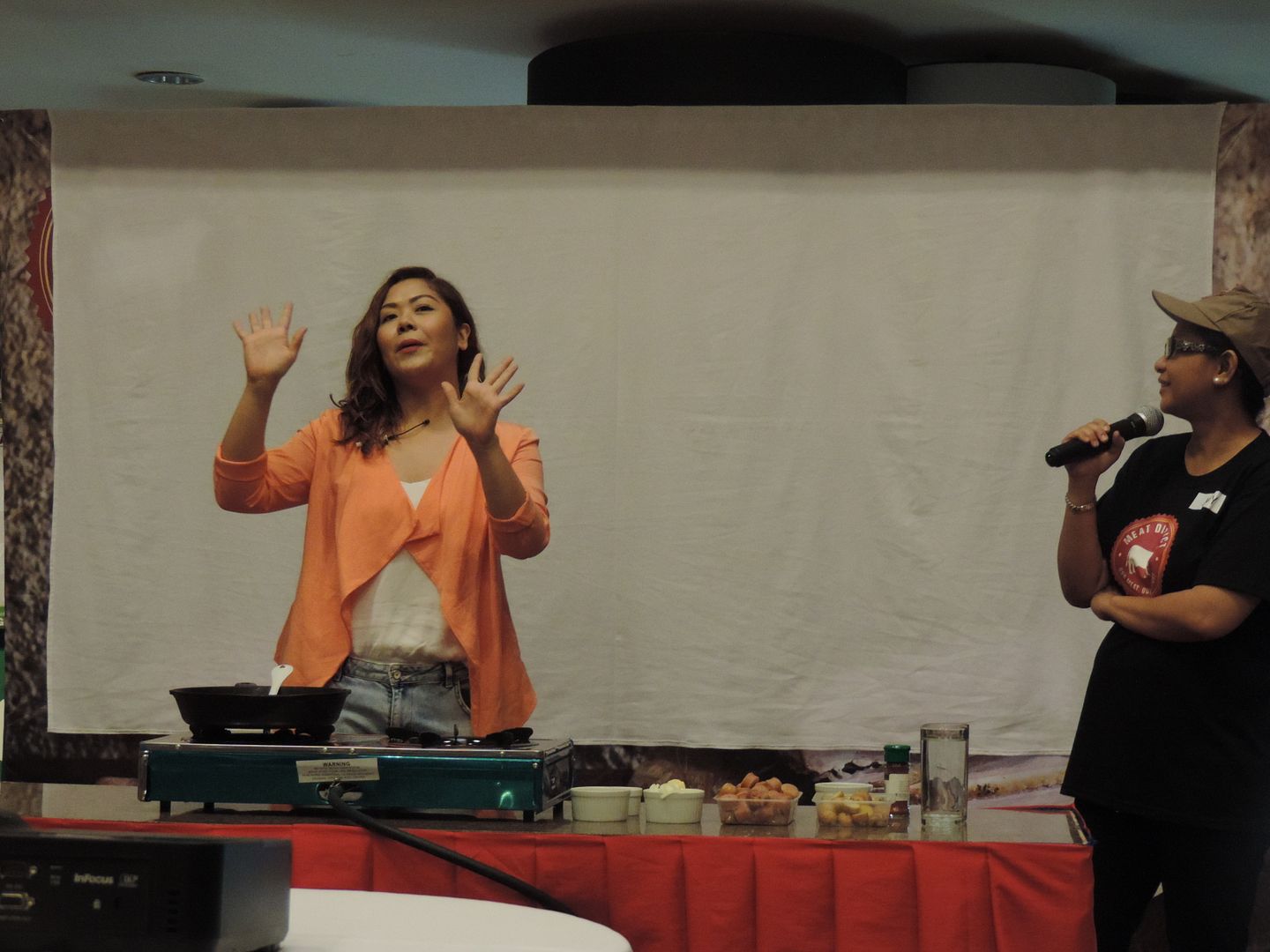 Chef Portia prepared three hearty creations using Meat District products, namely Korean beef, sausages and bacon.
Of the three dishes she prepared for the guests, the
Spinach Cream and Tomato Pasta
was my favorite.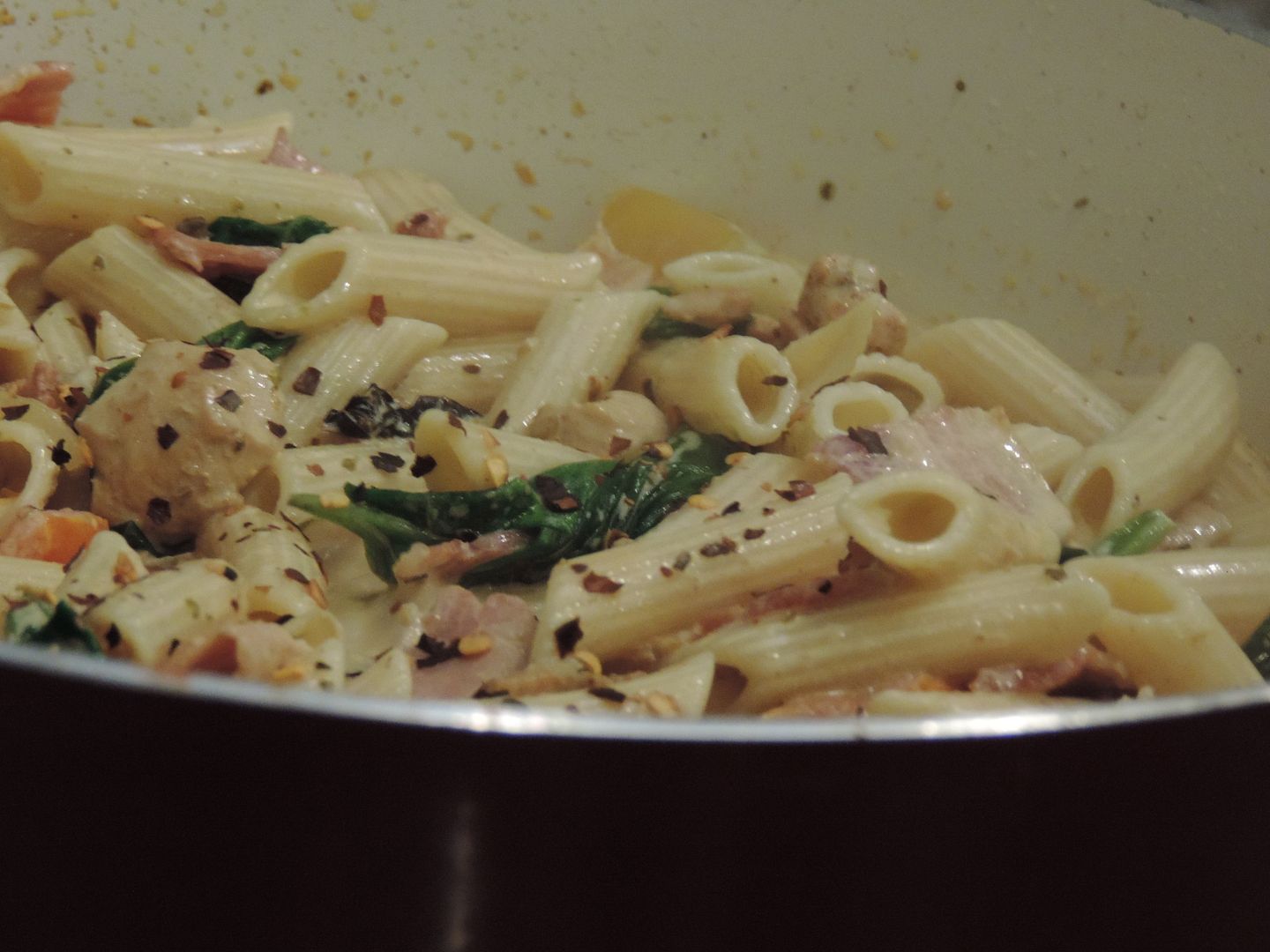 Here is Chef Portia's recipe for this yummy pasta dish.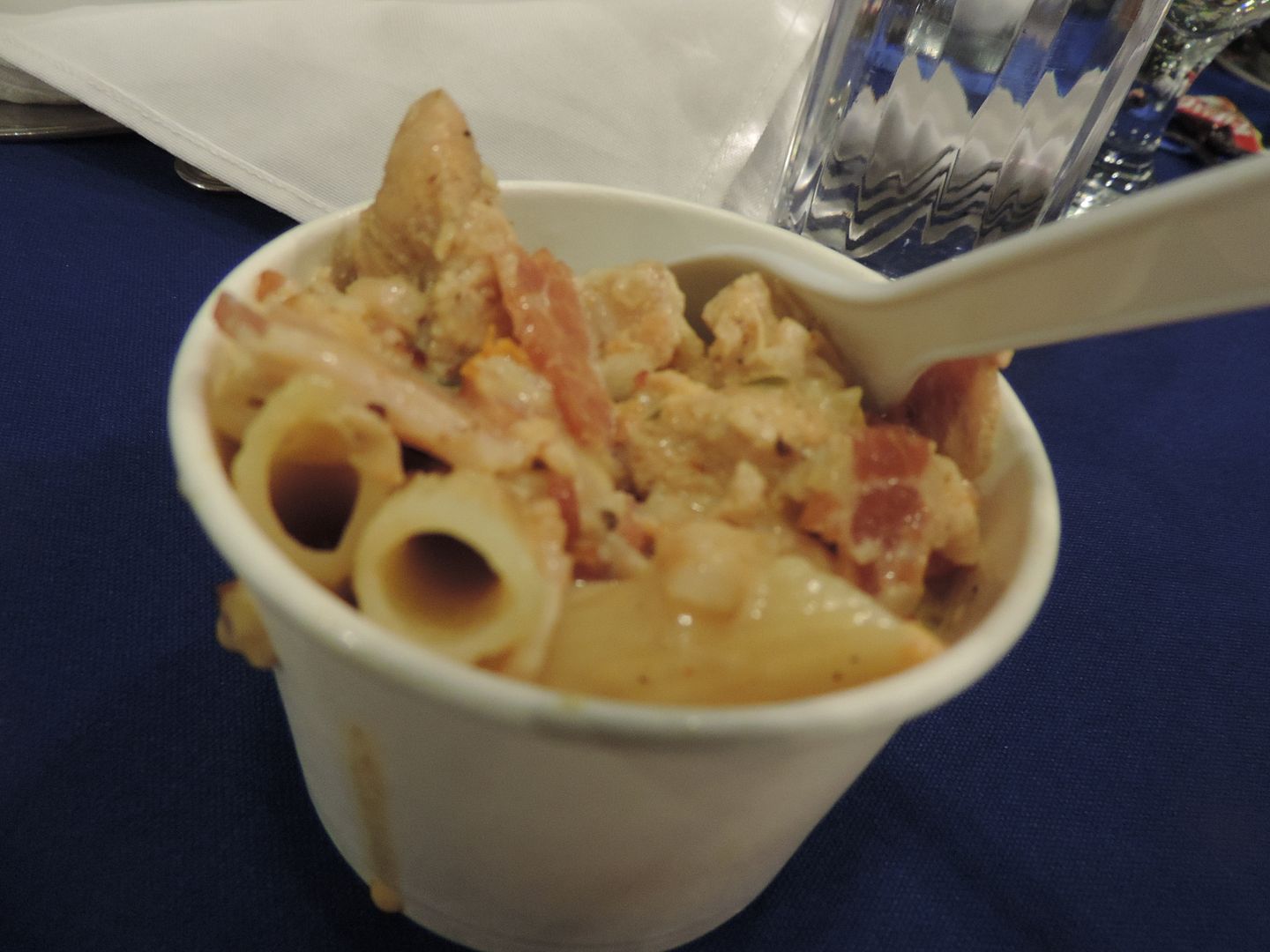 Spinach Cream and Tomato Pasta
Ingredients:
500 g penne noodles
150 g Meat District honey cured bacon, chopped
½ kilo chicken breast, cubed
Salt and pepper
1 tbsp Italian seasoning
1 tbsp smoked paprika
5 cloves garlic, minced
1 whole onion
6 whole tomatoes, quartered
10 sun-dried tomatoes, sliced
2 handfuls of spinach leaves
3 cups of cooking cream
Chili pepper flakes
Directions:
• In a big pan, saute bacon until nice and brown. Drain excess oil and set aside.
• In the same pan, add chicken breast and season with salt, pepper, paprika and Italian seasoning.
• Once it turns nice and lightly browned, flip and season the other side and continue to cook until brown. Set aside.
• In the same pan, saute onion and garlic. Add tomatoes and sun-dried tomatoes. Add spinach leaves and saute until they wilt. Pour cooking cream, mix and dilute with pasta water if needed.
• Sprinkle chili pepper flakes and season with salt and pepper.
• Add penne noodles, mix together and serve hot with parmesan cheese on top.
Meat District Corp.
Meat District Corp. manufactures high-quality gourmet meat like European Sausages, Frankfurters, Wieners, Bacon, Ham and all-time Filipino favorites like Garlic Beef Tapa, Pork Tocino, Chicken Longganisa and Pork Sisig. The company uses premium meat products that are grown and sourced from the best farms in Australia and Brazil. They likewise support our local farmers for some of their pork products.
Meat District's manufacturing facility located in Cainta, Rizal received a double certification from the National Meat Inspection Service (NMIS) and strictly complies with the quality and sanitation standards of GMP (Good Manufacturing Practice) and HACCP (Hazard Analysis and Critical Control Point).
Meat District currently offers Reseller Business Opportunity where authorized resellers will earn 18% to 20% commission for every pack of Meat District product they will sell.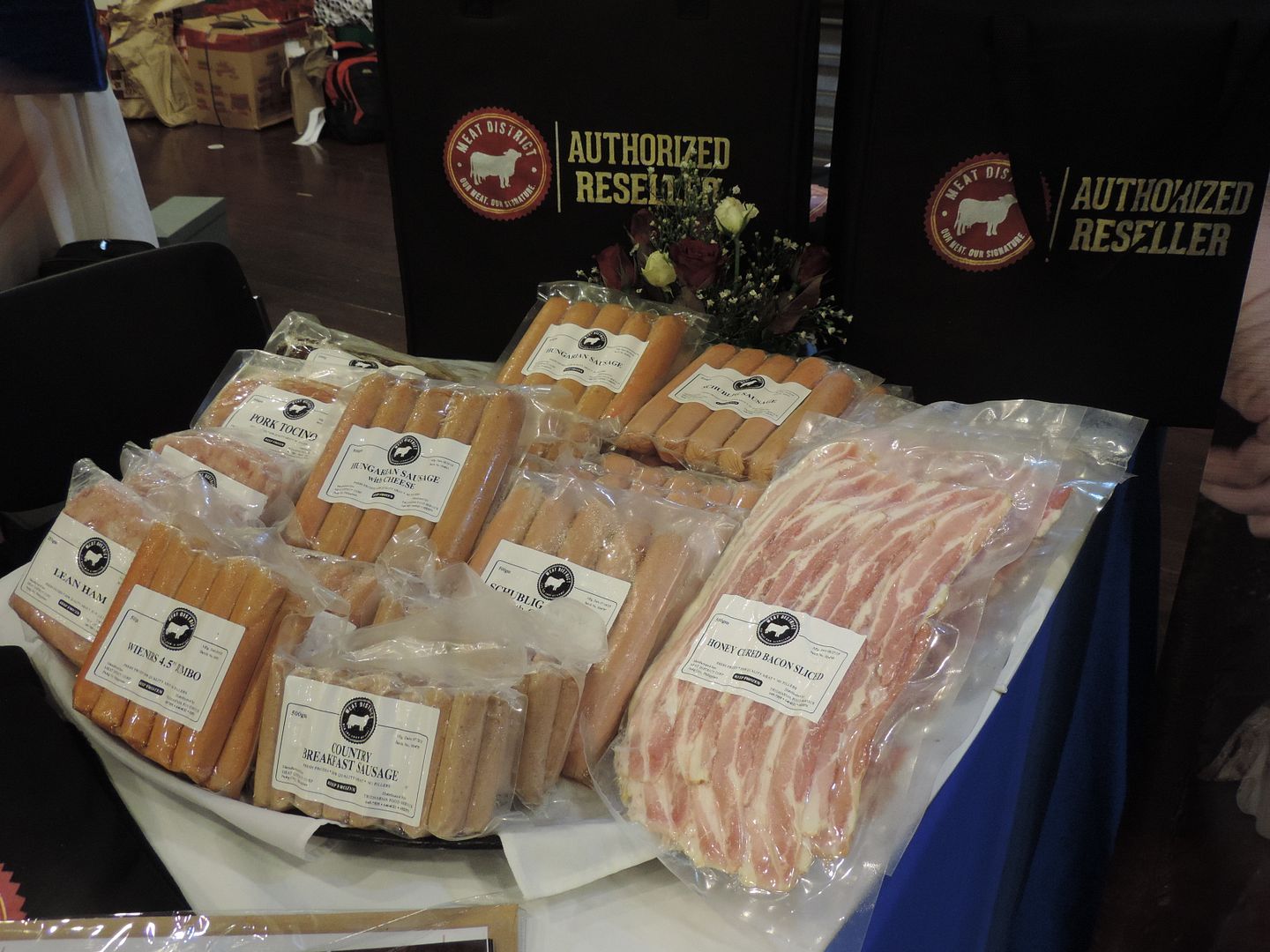 Visit their
website
to find out how you can become a partner reseller.