We were at Greenbelt 5 earlier this month because I was getting something from an accessories shop that needed repair. We decided to have dinner before heading back home, and we found ourselves inside Fely J's Kitchen, a member of the LJC Restaurant Group that offers Filipino and Asian dishes. Hubby has an LJC loyalty card that entitles him to enjoy a 10% discount on dine-in, regular-priced items. We ordered Crispy Patang Bawang and Hainanese Chicken.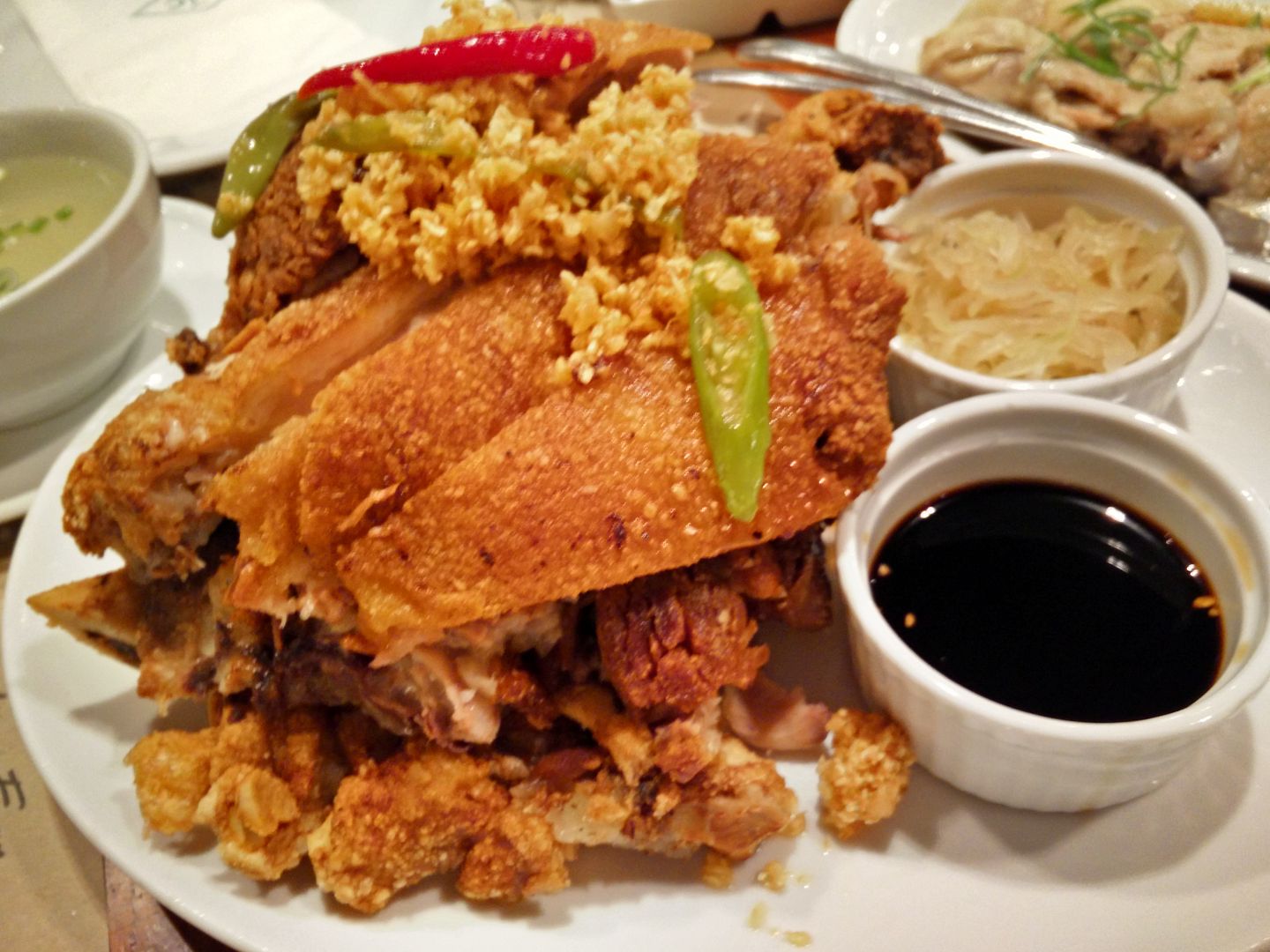 Crispy Patang Bawang, Php595.00
Crispy Patang Bawang
is the traditional deep-fried pork leg with lots of garlic and served with
achara
(pickled green papaya) and a special dipping sauce. First, the price is reasonable for this huge serving. Second, it's delightfully crispy on the outside and soft and tender on the inside. Taste-wise, it lacks a little flavor so you need to put a little more dipping sauce.
Hainanese Chicken, Php350.00
Because our son loves
Hainanese Chicken
, we ordered this for him. As expected, he enjoyed this together with the flavorful Hainanese Chicken rice. I love eating Hainanese Chicken with ginger sauce, but my son eats it without any dipping sauce. It's comparable to the taste of Hainanese Chicken at
Hainanese Delights
that my son really likes, but I noticed that it's not as soft. I prefer Hainanese Chicken that's fall-off-the-bone tender. Well, that's just me.
So, which of the food items above tickled your fancy?
Fely J's Kitchen
2nd Level, Greenbelt 5
Ayala Center, Makati City