We had late afternoon snacks at Quiznos last month before watching a movie. We were delighted to see new offerings on their menu, like 4-Cheese Pizza and Carbonara Pizza, which my son and I tried. Hubby, on the other hand, opted for a Sisig Sub.
4-Cheese Pizza, Php99.00
A true-blue cheese lover, our son ordered
4-Cheese Pizza
. He took great delight in devouring this warm, soft and cheesy (but not salty) treat. He actually wanted one more, but he changed his mind after we told him that we're still buying popcorn for the movie afterwards.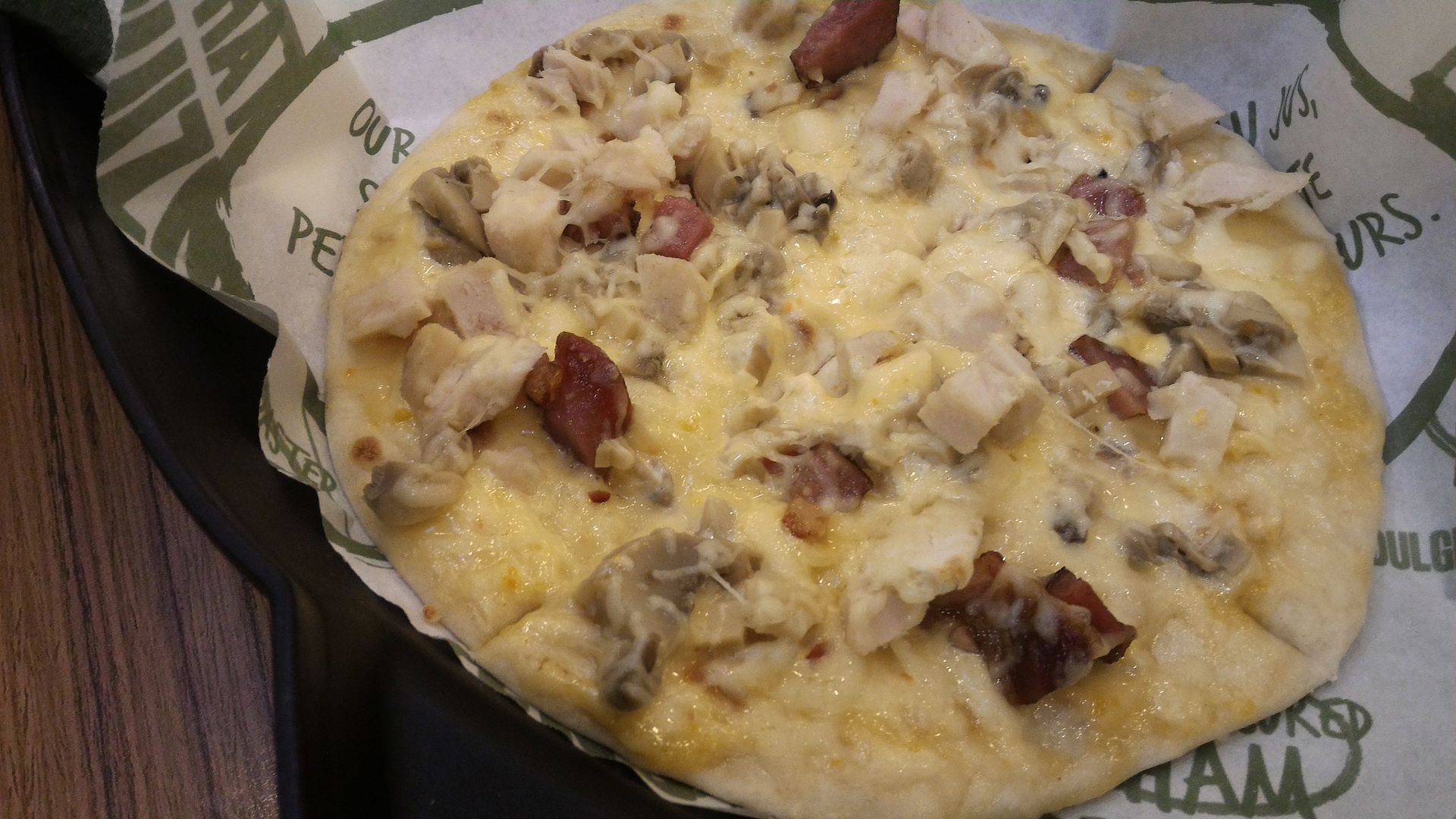 Carbonara Pizza, Php99.00
This creamy and tasty
Carbonara Pizza
was so good I finished it in a jiffy. It was chickeny, bacony and mushroomy. I'm definitely coming back for this!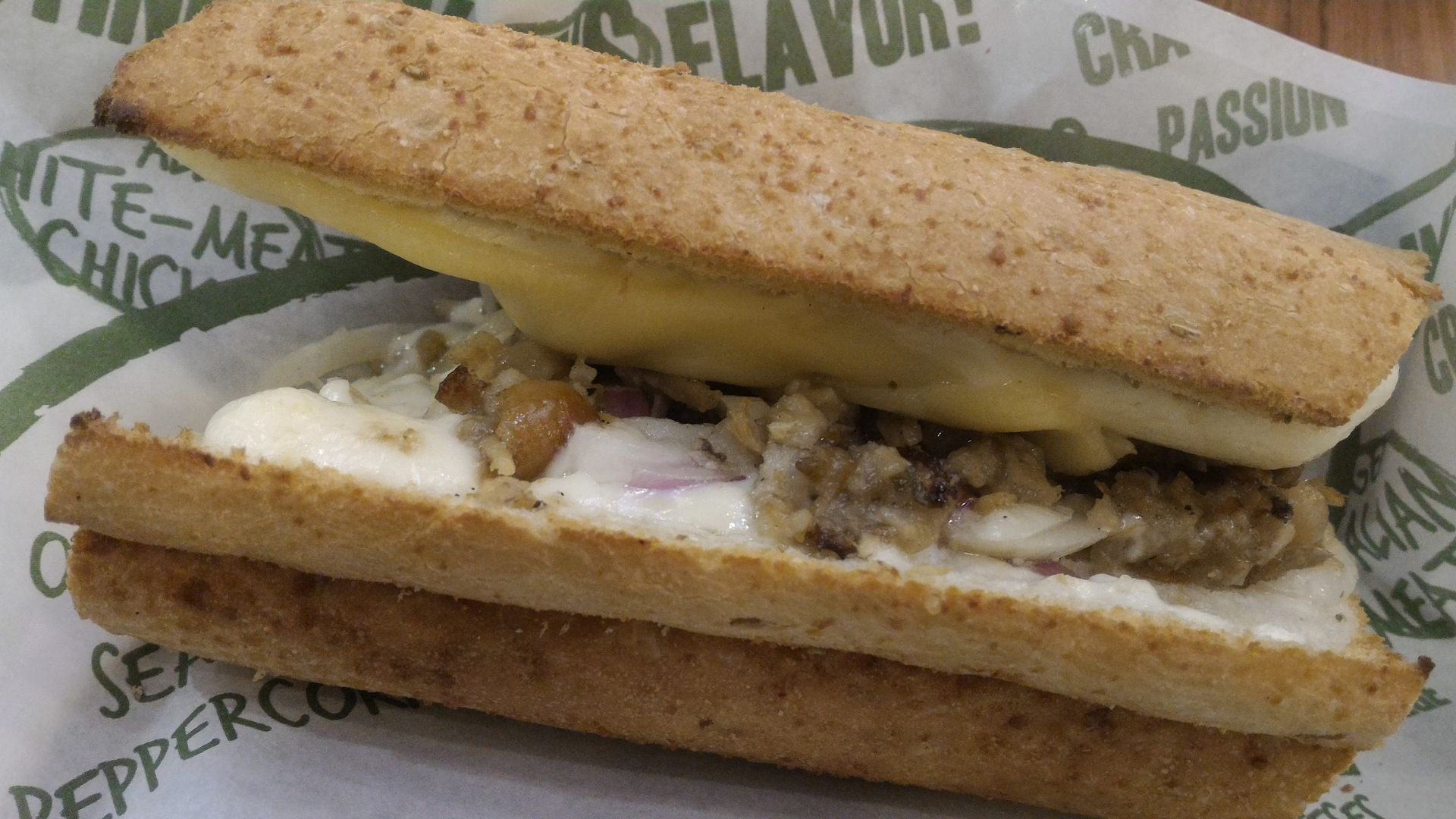 Sisig Sub (Small), Php145.00
Hubby's choice was the
Sisig Sub
. It has pork sisig, sautéed onions, Swiss cheese and mayonnaise. He enjoyed it too, although he won't specify what he particularly liked about it. Lol!
We all had happy tummies after having snacks at Quiznos, and with our newfound favorites, I think we'll be dropping by again soon.
Quiznos
4th Level, Robinsons Galleria
Quezon City
hewon