Because hubby found delightful items at Fireside by Kettle at SM Megamall when he went there with his officemates, he took us (me and our son) there one Saturday in October. We had Buttermilk Fried Chicken Fingers and 50/50 Meatloaf.
Buttermilk Fried Chicken Fingers, Php489.00
Our son liked this slightly spicy
Buttermilk Fried Chicken Fingers
a lot. It is crispy outside and tender and juicy inside. It makes use of Cajun Ritz breading and comes with home-style gravy and cornbread doughnuts. The cornbread doughnuts actually served as our dessert. Fluffy and slightly sweet, these cornbread doughnuts already taste good on their own but definitely better with a little honey on top.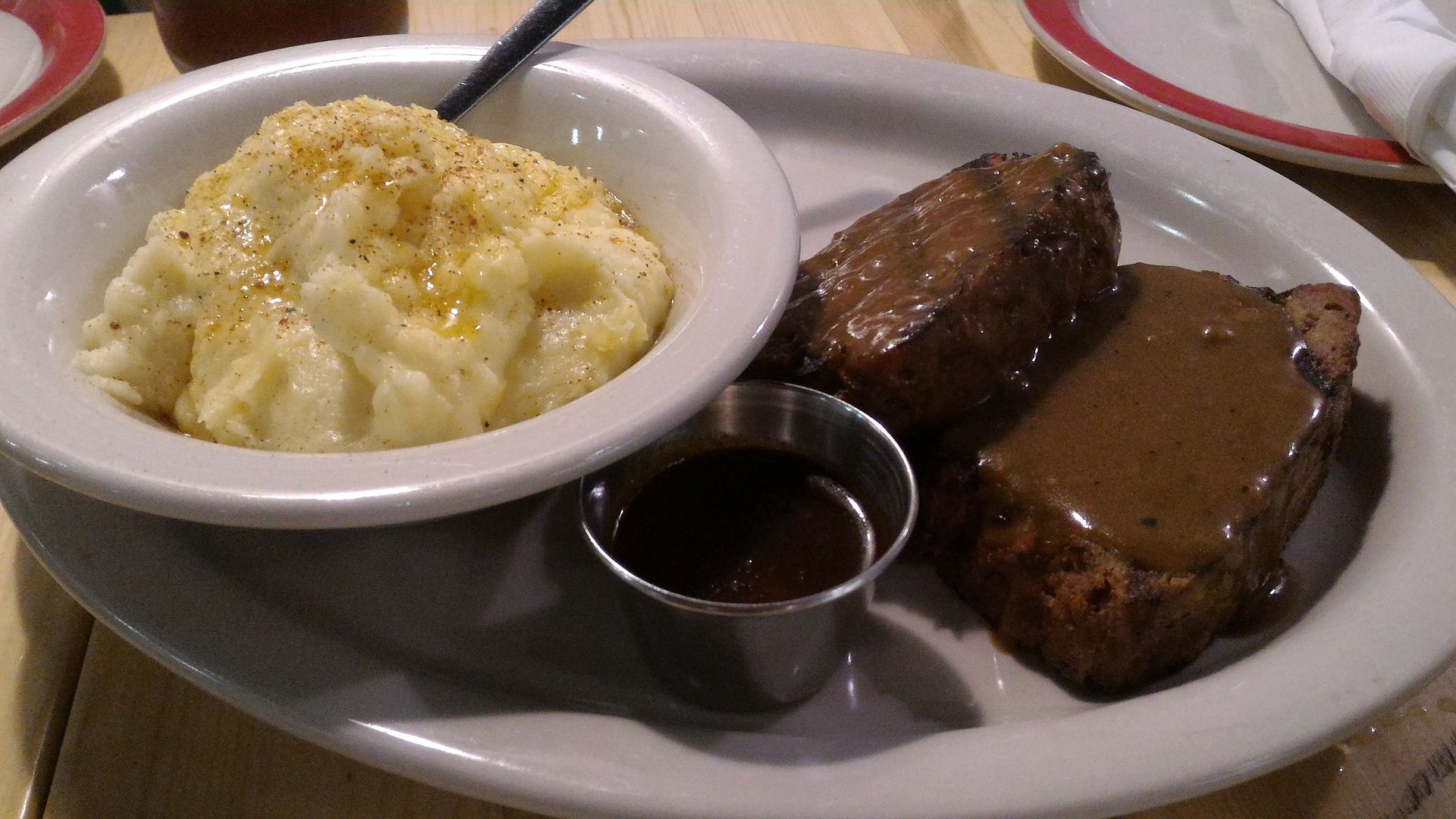 good
50/50 Meatloaf, Php389.00
Are you intrigued by the name of this dish? Well, so was I. It is called
50/50 Meatloaf
because it consists of 50% ground bacon and 50% ground Angus beef. It is served with barbeque sauce and garlic mashed potatoes. This meatloaf is thick (obviously) and moist and soft. It is also very tasty albeit a tad salty. As for the side dish, hubby said it was one of the best mashed potatoes he's ever had.
We only ordered two main dishes, but the three of us weren't able to finish everything during our visit to Fireside by Kettle because first, the servings were huge and second, we paired them with rice which made us quite full already.
Fireside by Kettle
3rd Floor, Mega Fashion Hall
SM Megamall
Mandaluyong City