This article will give you an idea how so far behind I am on my blog posting schedule. Sigh! Anyway, our family Valentine date happened at CIBO in SM Megamall. Here's a rundown of what he had.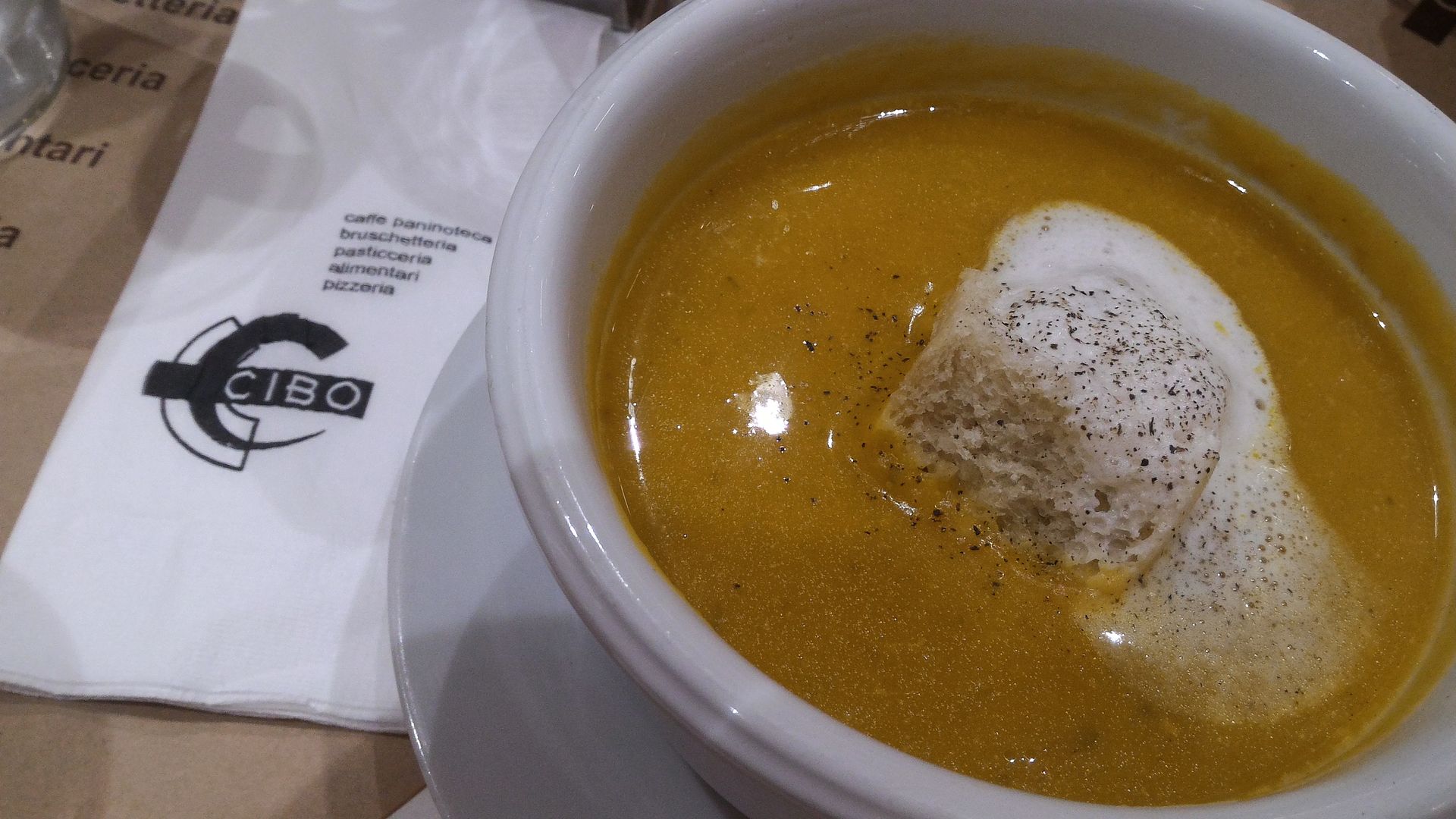 Crema di Zucca. Pancetta, Php225.00
Seeing this thick and creamy
Crema di Zucca
(Pumpkin Soup) that hubby ordered made me regret not ordering one for myself. He said it was hot and tasty.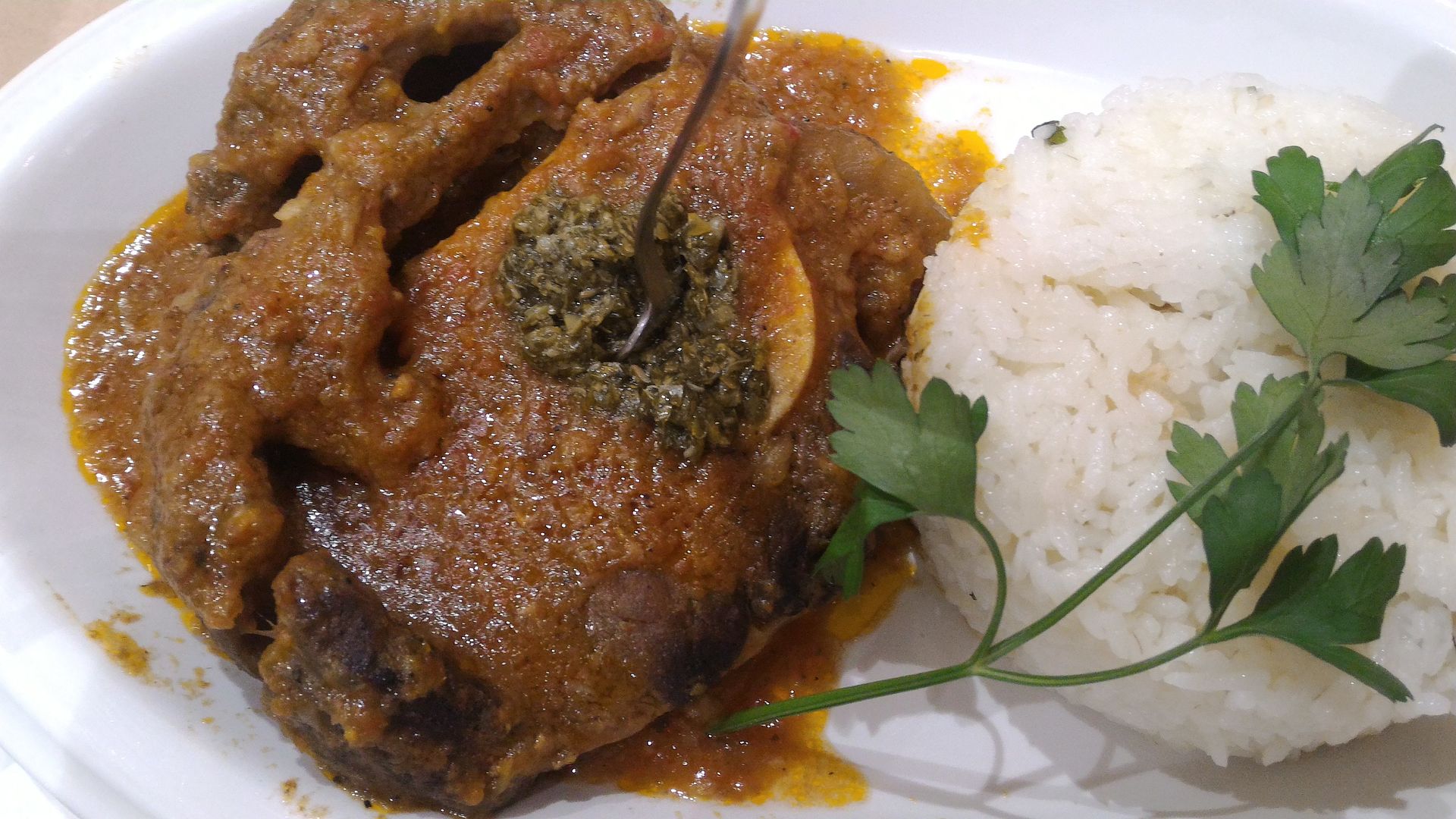 Ossobuco Gremolata, Php485.00
Ossobuco Gremolata
is braised beef shank served with lemon-parsley sauce and parsley rice pilaf. This was way better than what he ordered from another Italian restaurant a few months back. The meat was tender, the serving was big, the sauce was heartwarming, and he liked that it was served with pilaf rice, instead of risotto.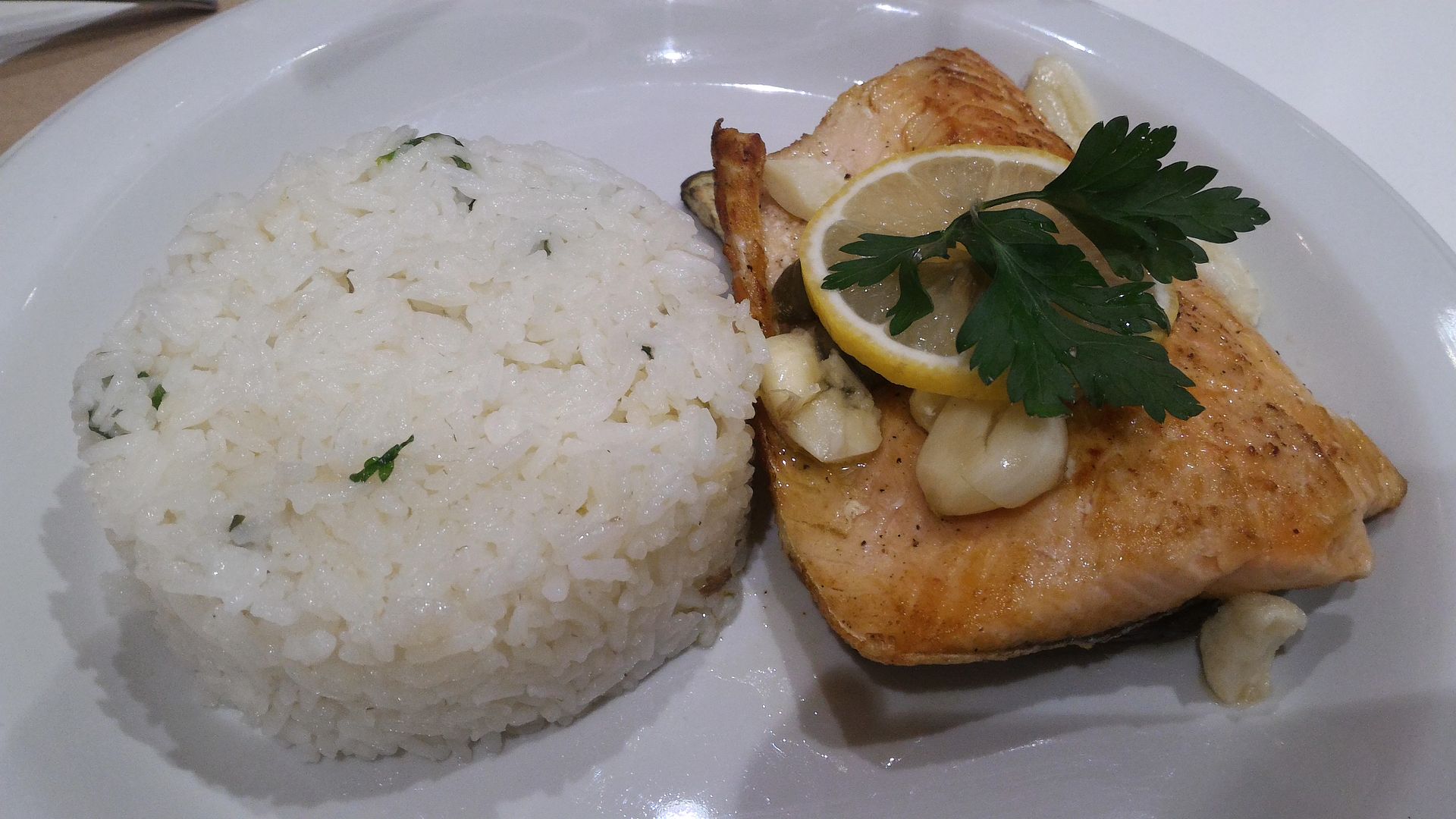 Trancio di Salmone, Php640.00
It wasn't intentional that I ordered the most expensive dish on Valentine's Day, but I was glad I did because I really love salmon. The menu said
Trancio di Salmone
is salmon steak with rice pilaf and roasted potato, but I didn't see any roasted potato on my plate. Lol! I also chose to have it served with olive oil and garlic capers, instead of cream and lemon caviar, but now I'm wondering what the other tastes like. The salmon tasted clean and fresh, and this dish was really simple but delightful.
Spaghettini al Tris di Formaggio Salsa Tartufata (Single), Php370.00
For a certified cheese lover like our son, it comes as no surprise that he'd choose to have
Spaghettini al Tris di Formaggio Salsa Tartufata
. This is spaghetti with mushroom-truffle paste cream, butter, fontina, goat cheese and parmesan. The combination of butter and cheese was delicious and satisfying without being cloying. And oh, that heart-shaped, soft bread was a nice addition, too!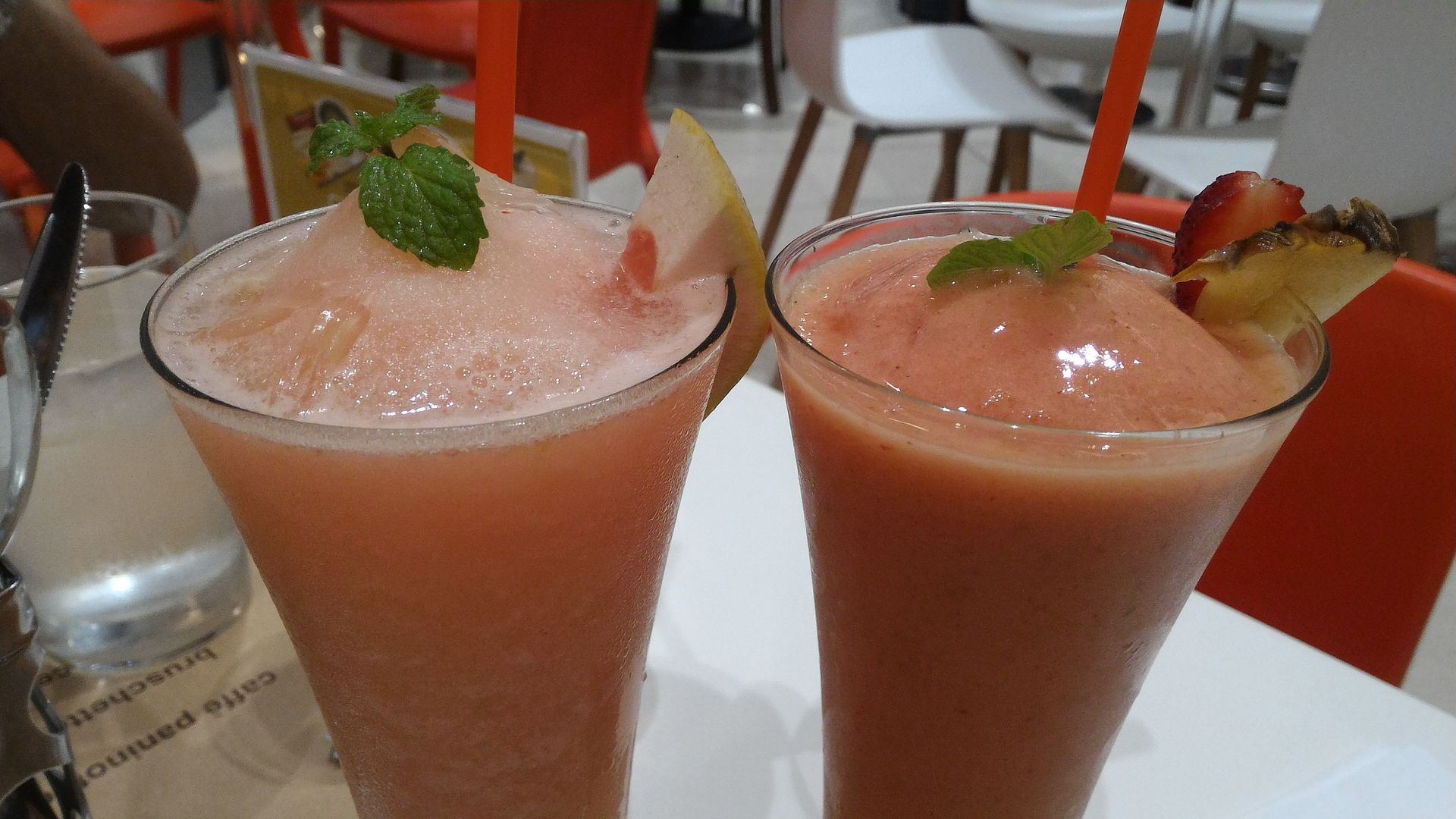 Fresh Fruit Shakes: Pompelmo (Pomelo) and Frutti in Stagione (Fruits in Season), Php150.00
Our son asked for bottled water only, but hubby and I opted to try CIBO's fresh fruit shakes. He had
Frutti in Stagione
(Fruits in Season), and I had
Pompelmo
(Pomelo). They were both refreshing!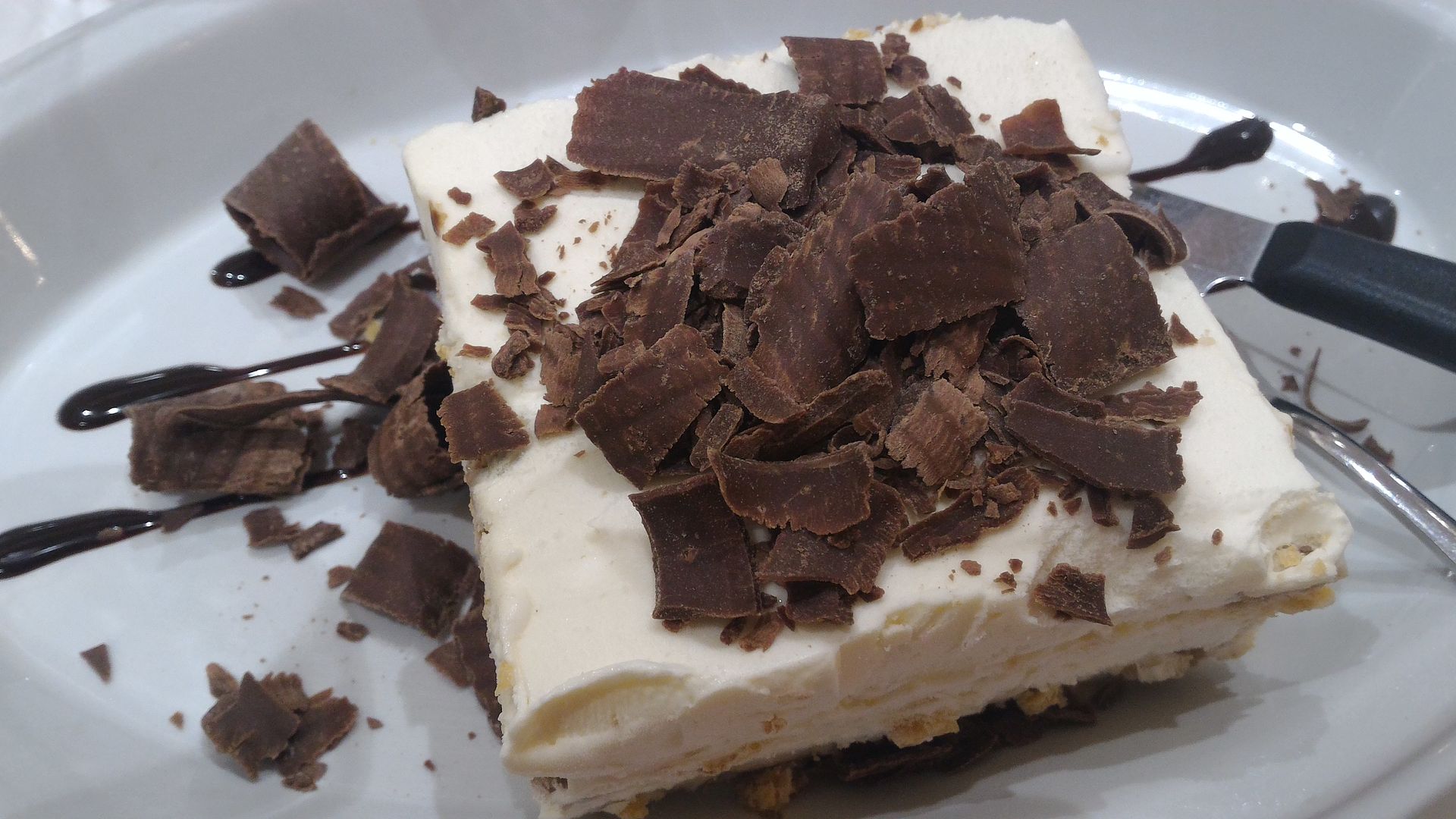 Tiramisu Croccante, Php310.00
Tiramisu Croccante
is tiramisu with a crunch. I find this a bit sweet for my taste, and I also prefer the softer version. It was hubby who finished all of it.
Overall, we had a lovely family Valentine date at CIBO. How about you? Where did you spend Valentine's Day?
CIBO
G/F Mega Fashion Hall
SM Megamall
Mandaluyong City