Because Mentore Coffee + Bar by UCC is just beside Fairmont Makati where we stayed for a night last March, this is where we had breakfast the next day. We all had Filipino breakfast consisting of Angus Beef Tapa, Bangus Belly and Pork Tocino. All orders came with garlic rice, egg (cooked either sunny-side up or scrambled) and Japanese salad.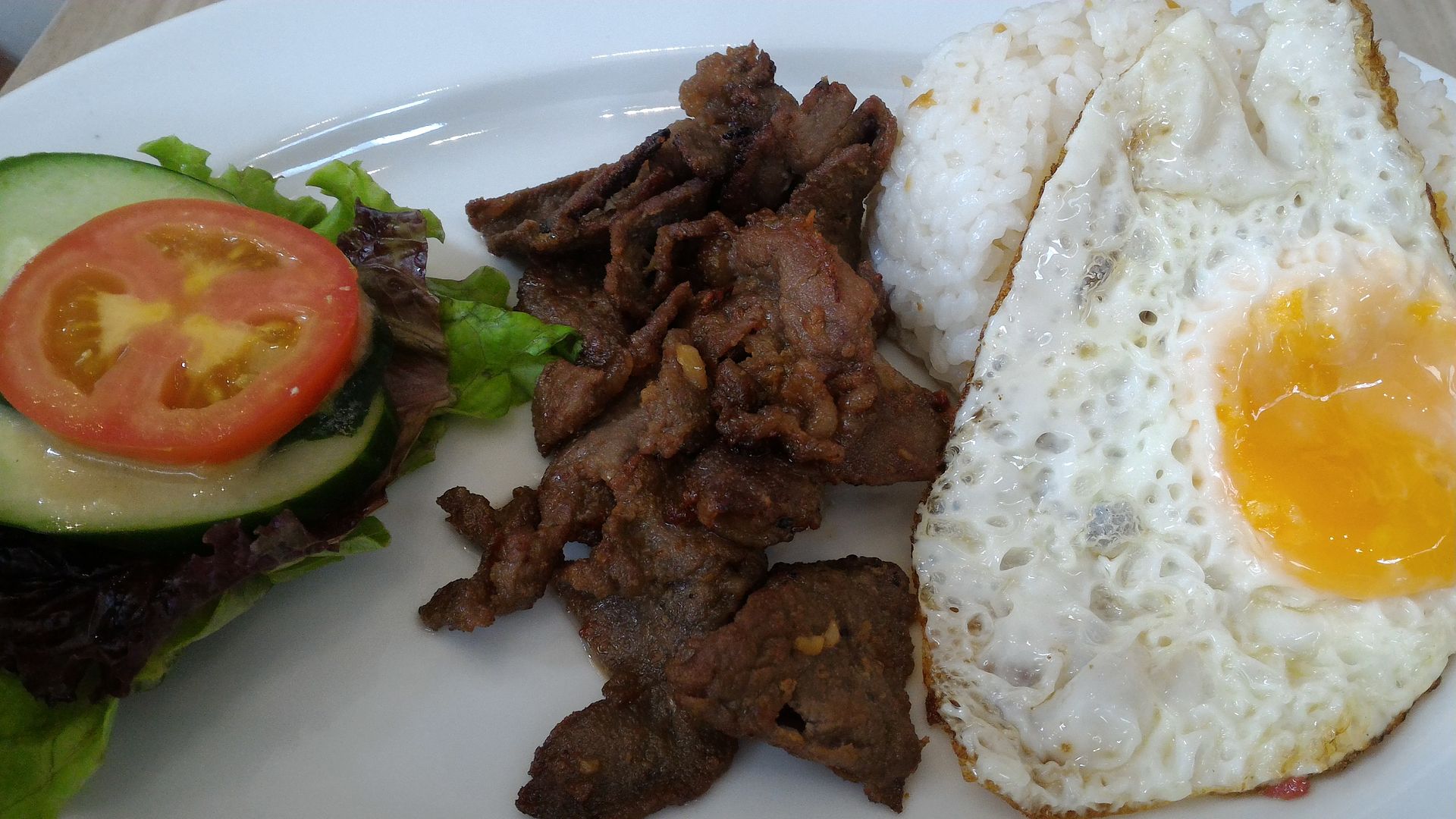 Angus Beef Tapa, Php320.00
Hubby liked the taste and softness of his
Angus Beef Tapa
. I didn't like the look of his sunny-side up egg, though. While the egg yolk is still runny which he prefers, the egg white is browned and a little crispy; he likes the egg white to be fully cooked but not browned.
Bangus Belly, Php320.00
My marinated
Bangus Belly
was crispy and well-seasoned. I also enjoyed the Japanese salad with tomato, cucumber and lettuce drizzled with a sweet and slightly tangy dressing. I was one happy camper that morning because both hubby and son left their salad on their plates, so I had everything for myself!
Pork Tocino, Php320.00
Our son's
Pork Tocino
had tender and juicy meat slices, but his egg was a bit overcooked. While he doesn't want a runny egg yolk which he got, he doesn't really want his fried egg looking this way either.
Overall, the meat (beef, bangus and pork) and the salad in all our Filipino breakfast dishes were delightful in terms of texture, taste and serving size. The downsides were that the meals were a bit pricey and hubby and son's fried eggs were not so pleasant-looking.
Mentore Coffee + Bar by UCC
Park Terraces Square
Palm Drive cor. Ayala Center
Makati City