Maria's is located very near our place, but believe it or not, we just dined there recently, and to think, we've been living in Ortigas for 8 years now. Lol! A restobar that's open 24 hours a day, 7 days a week, Maria's offers a wide selection of food (breakfast, lunch, dinner, appetizers, pulutan) and drinks. They have rice meals (good for one person), as well as dishes good for sharing. We've been there twice to have dinner after watching a movie.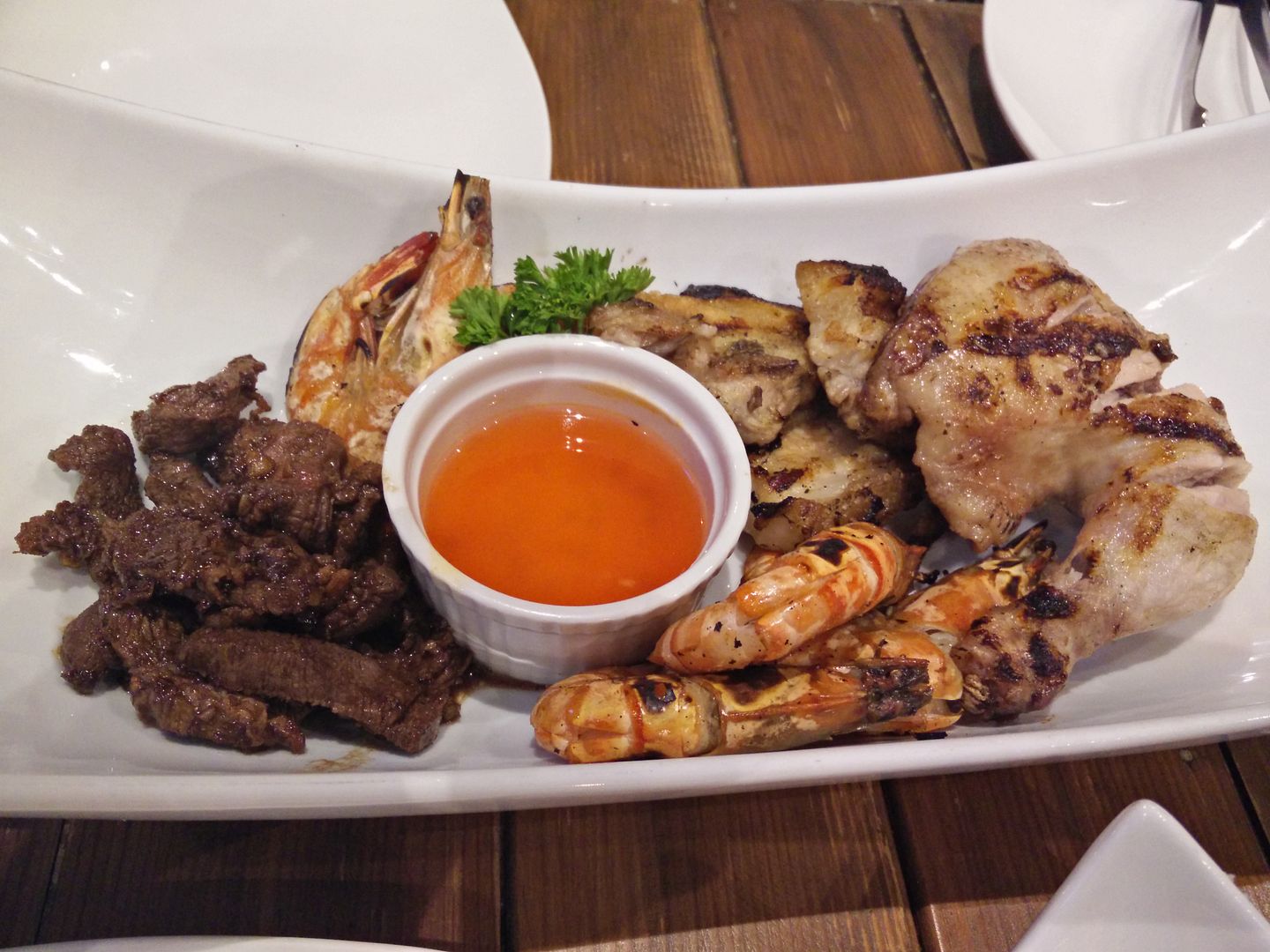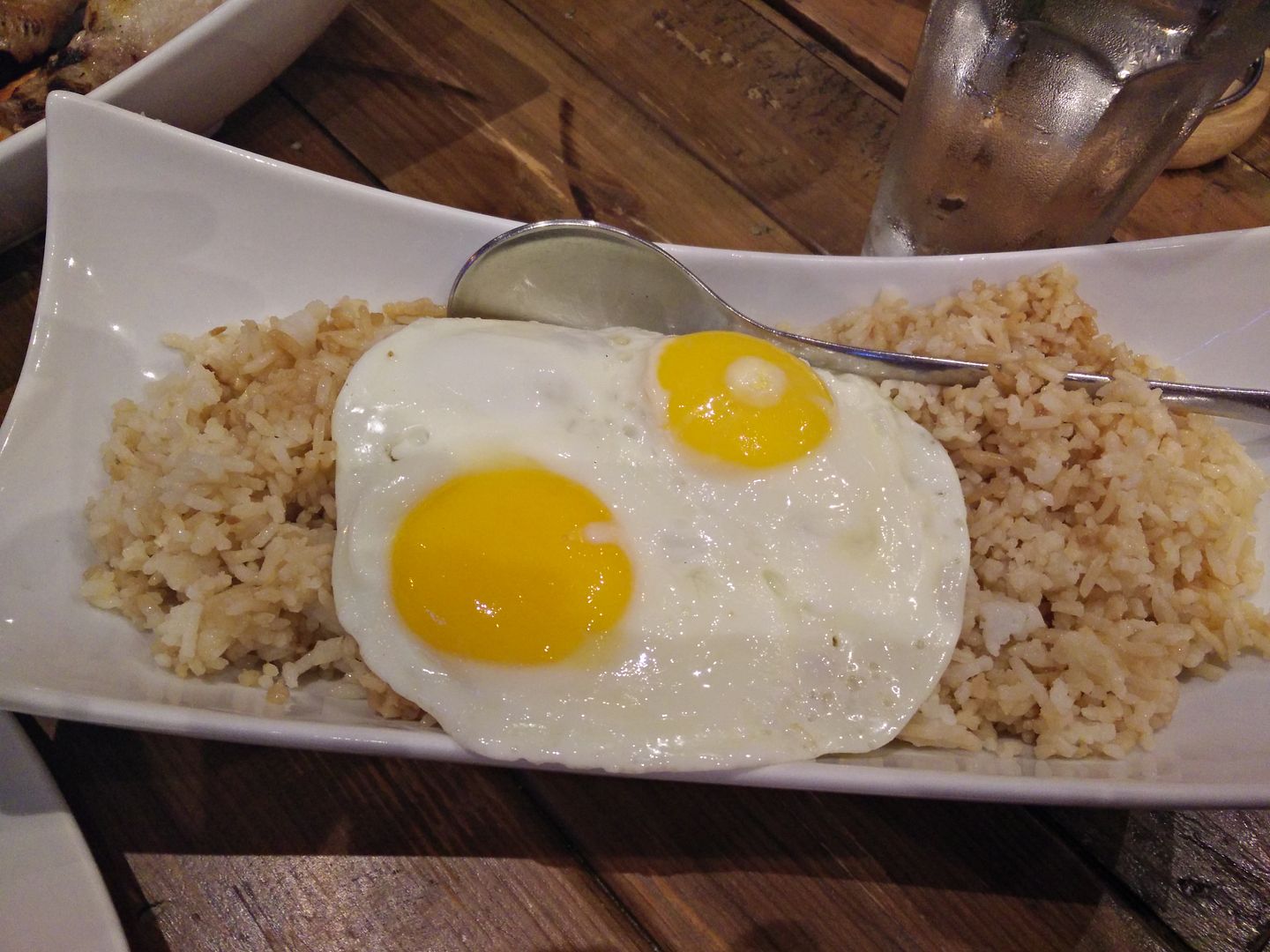 By the Grill, Php650.00
On our first visit, we ordered
By the Grill
. It had grilled Liempo, ¼ Chicken, Prawns and Tapa, served with a bowl of fried rice and two (2) sunny-side up eggs. It was more than enough for the three of us (two adults and one child), and we even ordered extra rice because well, our dinner was great. Our 9-year-old son, liked their liempo a lot because it was soft and tasty. Hubby and I loved it, too, along with the prawns and the tapa. The chicken was also good, but it was our least favorite among the bunch.
On our second visit to Maria's last Saturday, we opted to try their Crispy Bulaklak and All-Meat Platter.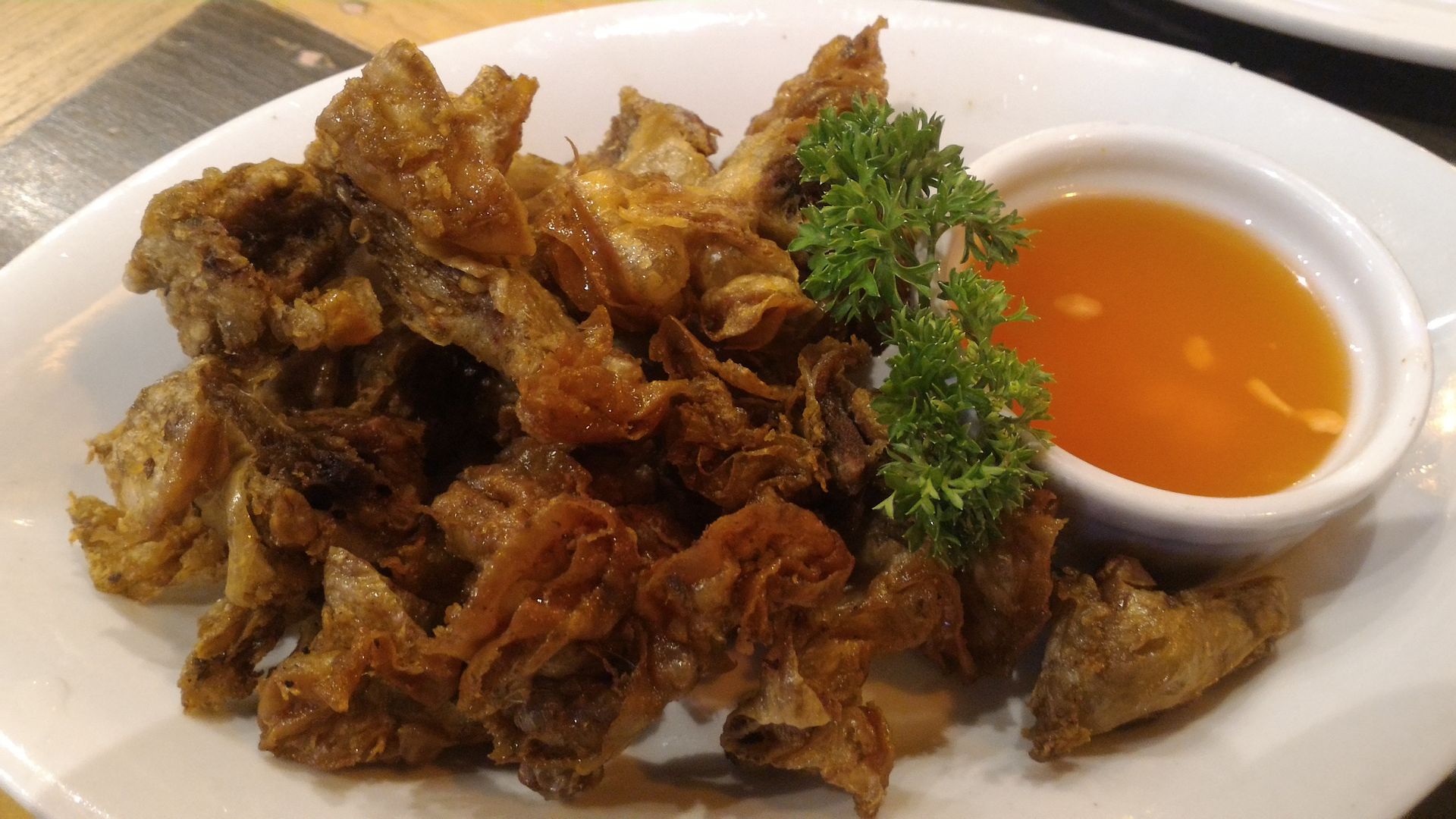 Crispy Bulaklak, Php195.00
True to its name, the
Crispy Bulaklak
was delightfully crispy. It tasted good, too, but it's even better when dipped in spiced vinegar. Oh, how we missed this street food! Now we know where to go when we're craving for it.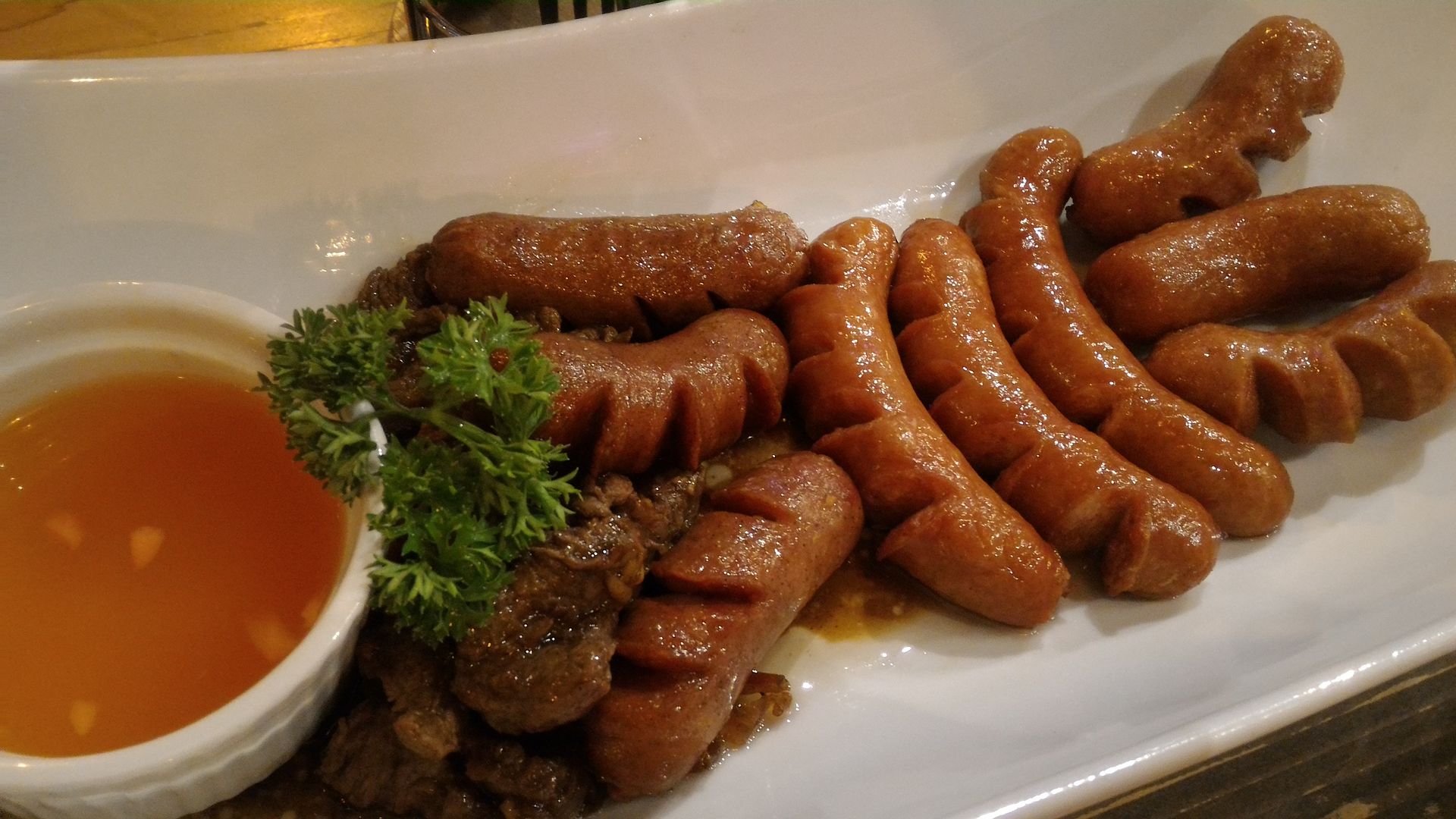 All-Meat Platter, Php430.00
The
All-Meat Platter
, like By the Grill, also came with a bowl of fried rice and eggs. It had Beef Franks, Chicken Sausage, Longganisa and Tapa. This platter offers a combination of sweet, salty and spicy flavors (for the Longganisa, Beef Franks and Chicken Sausage), balanced by the rightly seasoned Tapa.
Everything we tried at Maria's was good so far, and they were reasonably priced. And because we live near, there's a fat chance that we'll be dropping by maria's again soon.
Maria's
G/F Eton Emerald Lofts
F. Ortigas Jr. Road cor. Garnet St.
Ortigas, Pasig City
Telephone No.: (02) 997-2047
Email: mariastwentyfourseven@yahoo.com.ph
FB: https://www.facebook.com/mariasbreakfastlunchdinnerandafter/?fref=ts