We had our Baguio Trip 2016 last April 29 to May 2. On our first day in the City of Pines, we had dinner at Good Taste Restaurant. It was late afternoon when we went there, and the place was already teeming with people. There was nothing fancy about the place. In fact, there are only monoblock tables and chairs inside, but the multitude of customers were enough proof that we shouldn't leave Baguio without trying out this dining place that offers Filipino and Asian cuisines.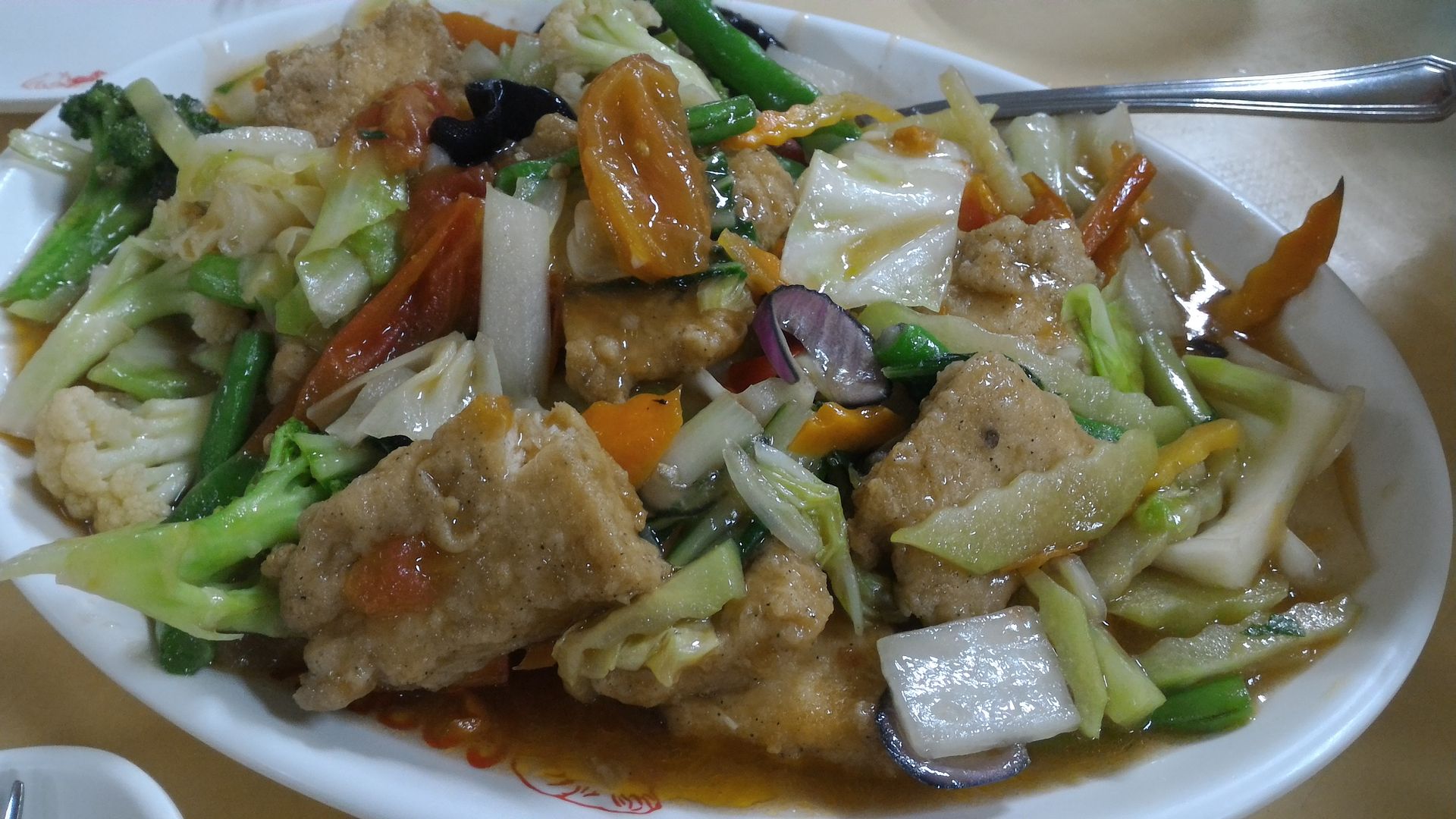 Fish Fillet with Vegetables, Php170.00
This
Fish Fillet with Vegetables
is as good as it looks. It's loaded with breaded fish fillets and fresh and crisp veggies. It's actually like Chopsuey with fish, instead of pork.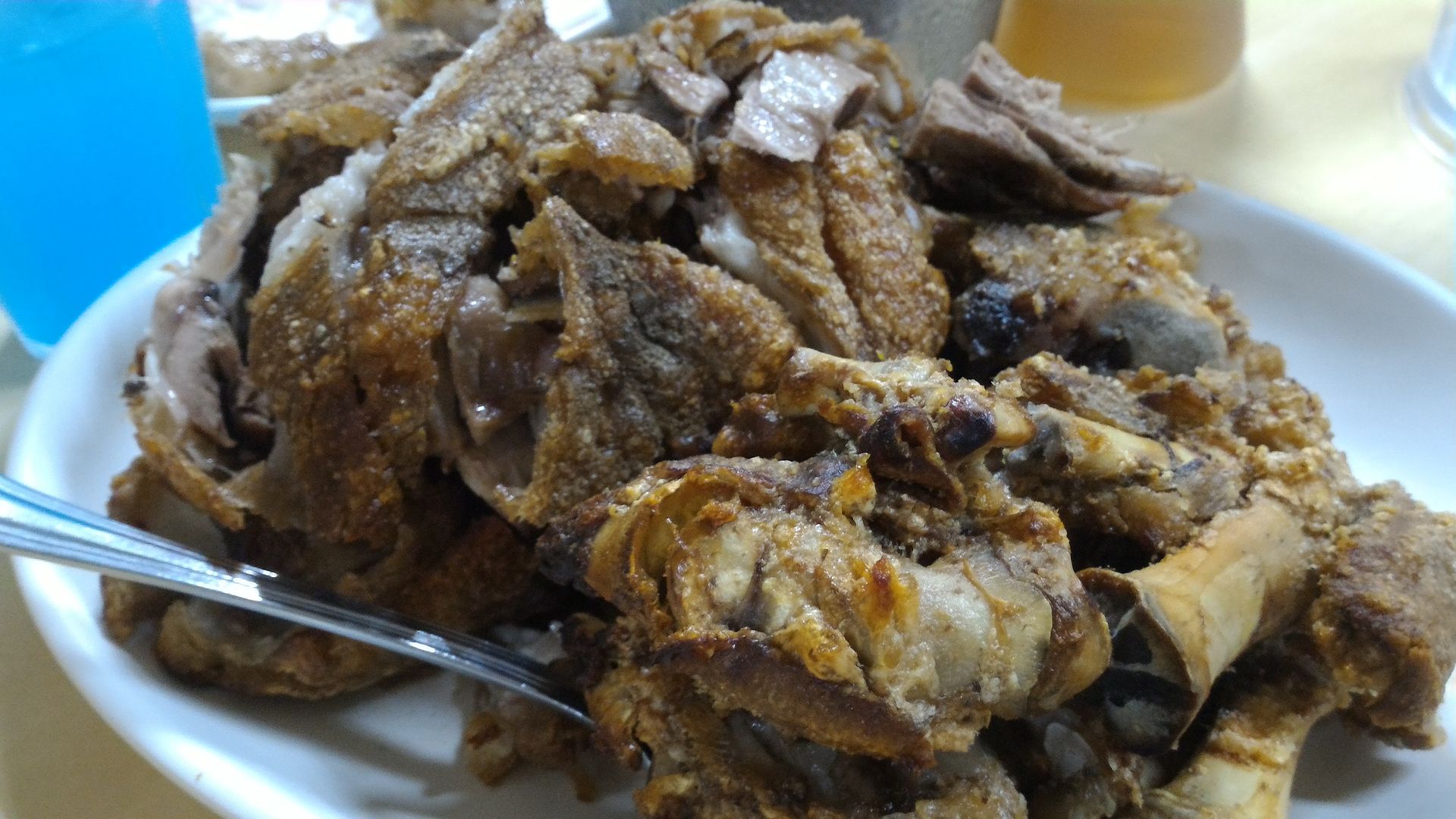 Crispy Pata, Php300.00
My photo doesn't give justice to Good Earth's
Crispy Pata
. The pork skin is so crispy (see the skin blisters!) and the meat inside is soft, moist and flavorful.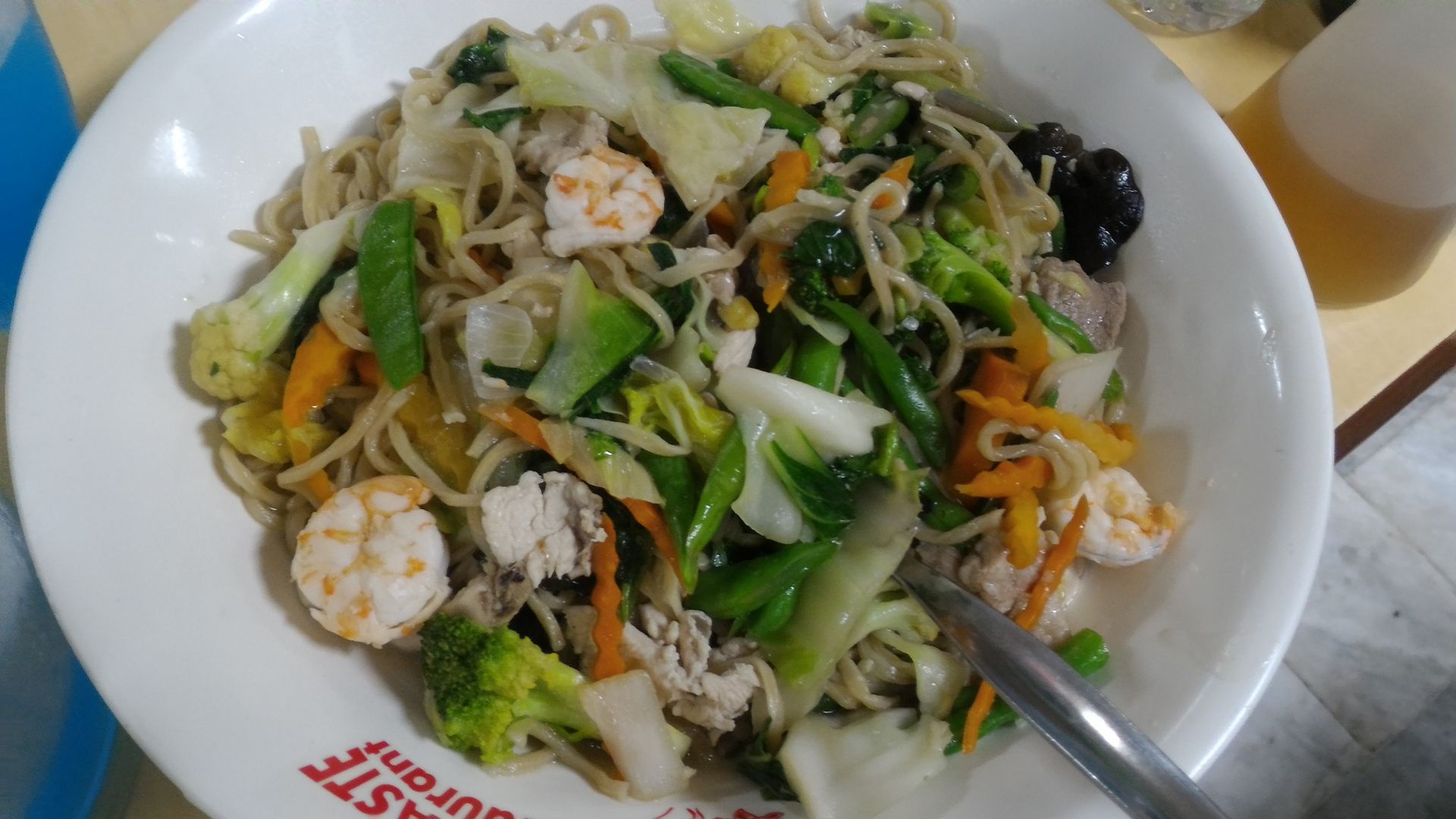 Pancit Bihon, Php140.00
The Fish Fillet with Vegetables and Crispy Pata were already more than enough for our group of two adults, two teenagers and one kid, so we had this
Pancit Bihon
wrapped for take-out, plus we also ordered freshly baked pandesal to go with it. We've had some of it (Pancit Bihon + pandesal) in our hotel room for midnight snack, and both were good! As you can see in the photo, there's no scrimping of ingredients in this Pancit Bihon.
Here are the things we like about Good Taste Restaurant: (1) The prices of food are so affordable. (2) The servings are generous. They need to improve their quality of service, though. Because there were a lot of people inside the restaurant when we were there, it took a while for our orders to arrive, plus there's a member of the waitstaff that wasn't attentive to our needs.
Good Taste Restaurant
Rajah Matanda St.
Baguio, Benguet