The inspiration for the name MADECA (MAnila de aCApulco) came from the Manila-Acapulco Trade or Galleon Trade. It prides itself on being the first Filipino-Mexican (Fil-Mex) restaurant in the metro, offering the best of Filipino and Mexican cuisines. We paid MADECA (at The Podium) a visit one Saturday in June as per hubby's insistence. He's dined there with friends and officemates a few times already, and he wanted us (his son and me) to try it, too, so we obliged. Who are we to resist free food? Lol!
Chicken Chicharon, Php175.00
I was glad we didn't skip the appetizer, and that hubby chose wisely. I super love this
Chicken Chicharon
! Tasty and crunchy without being oily, this delightful treat consists of breaded boneless chicken rightly seasoned and fried to a crispy perfection. It's already good on its own, but you can dip it in salsa if you like. I was actually thinking of dipping it in spiced vinegar. Lol!
Grilled Chicken Quesadilla, Php135.00
We ordered something "safe" for our picky 10-year-old son. He likes anything with cheese, so we ordered this
Grilled Chicken Quesadilla
for him. It's tortilla filled with cheese and tiny slices of chicken, served with fried tortilla chips, sour cream and salsa. He was okay with it, although he didn't get to eat everything. He gave one slice to me.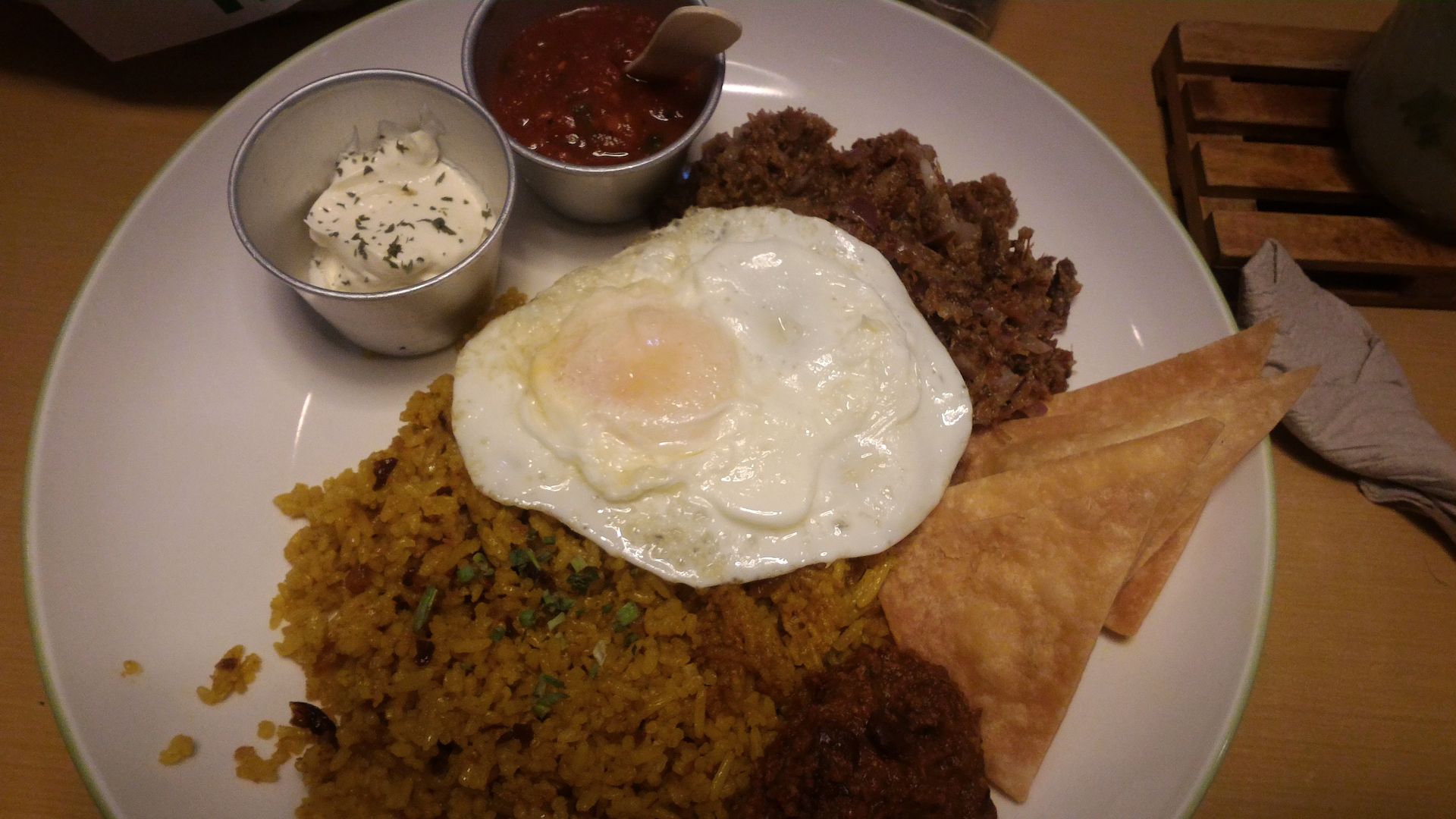 Sisig Rice, Php225.00
Hubby and I, on the other hand, ordered two of their Mexikanin or Rice meals. I had
Sisig Rice
consisting of Sisig, Mexican rice, chili con carne, fried tortilla chips, sour cream and salsa. We paid extra (Php25.00) for the sunny-side up egg. The serving was just right. The sisig, Mexican rice and chili con carne are all rich in flavor, so the combination got a bit cloying towards the end, but I finished everything nonetheless, well, almost everything, save for one fried tortilla chip.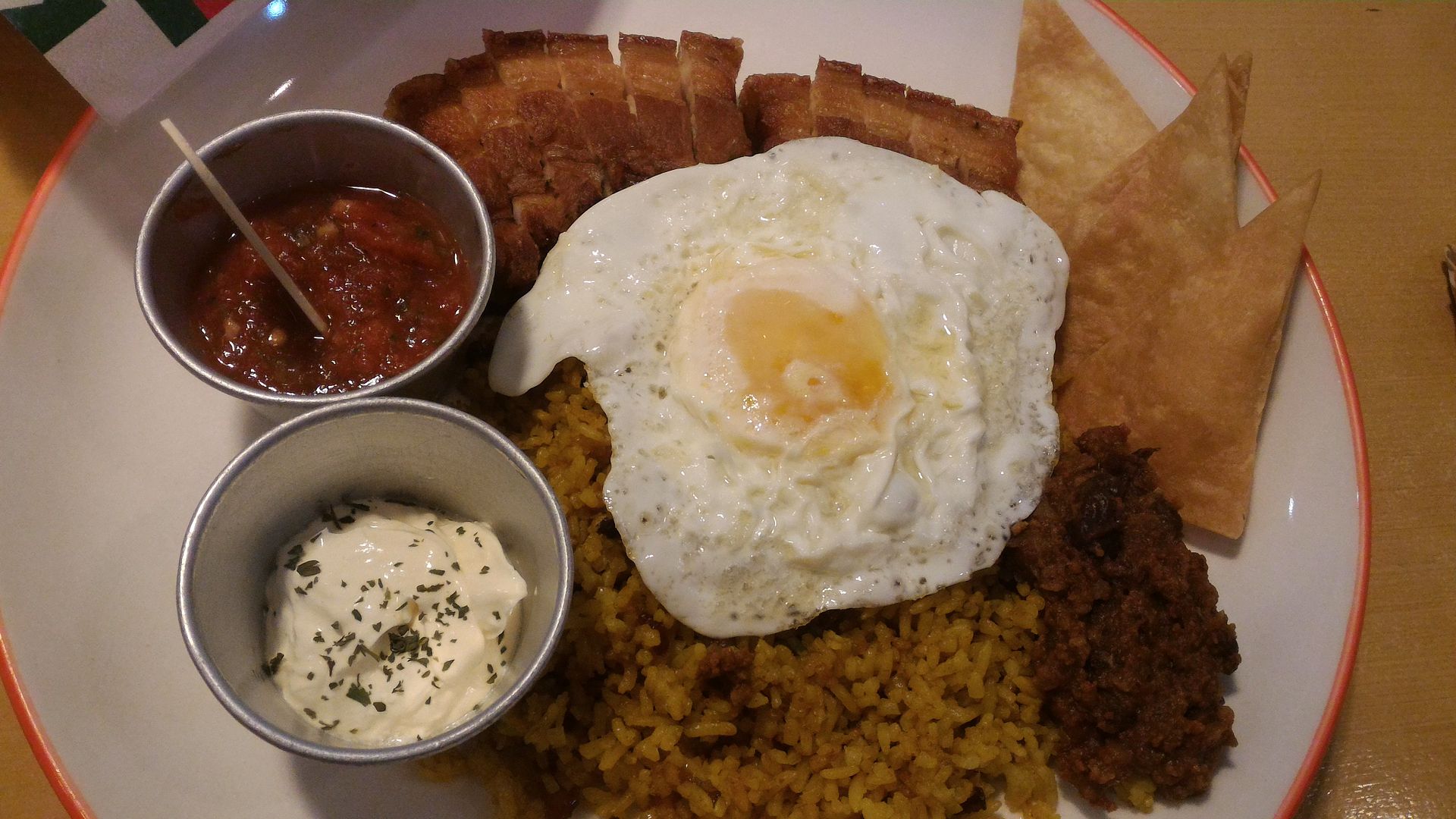 Lechon Kawali Rice, Php265.00
Hubby had
Lechon Kawali Rice
, very much similar to my meal except for the Lechon Kawali. After sampling some of his Lechon Kawali, I was convinced that this was a better choice than mine. The tempered taste of the Lechon Kawali perfectly complemented the flavorful Mexican rice. I'll order this next time.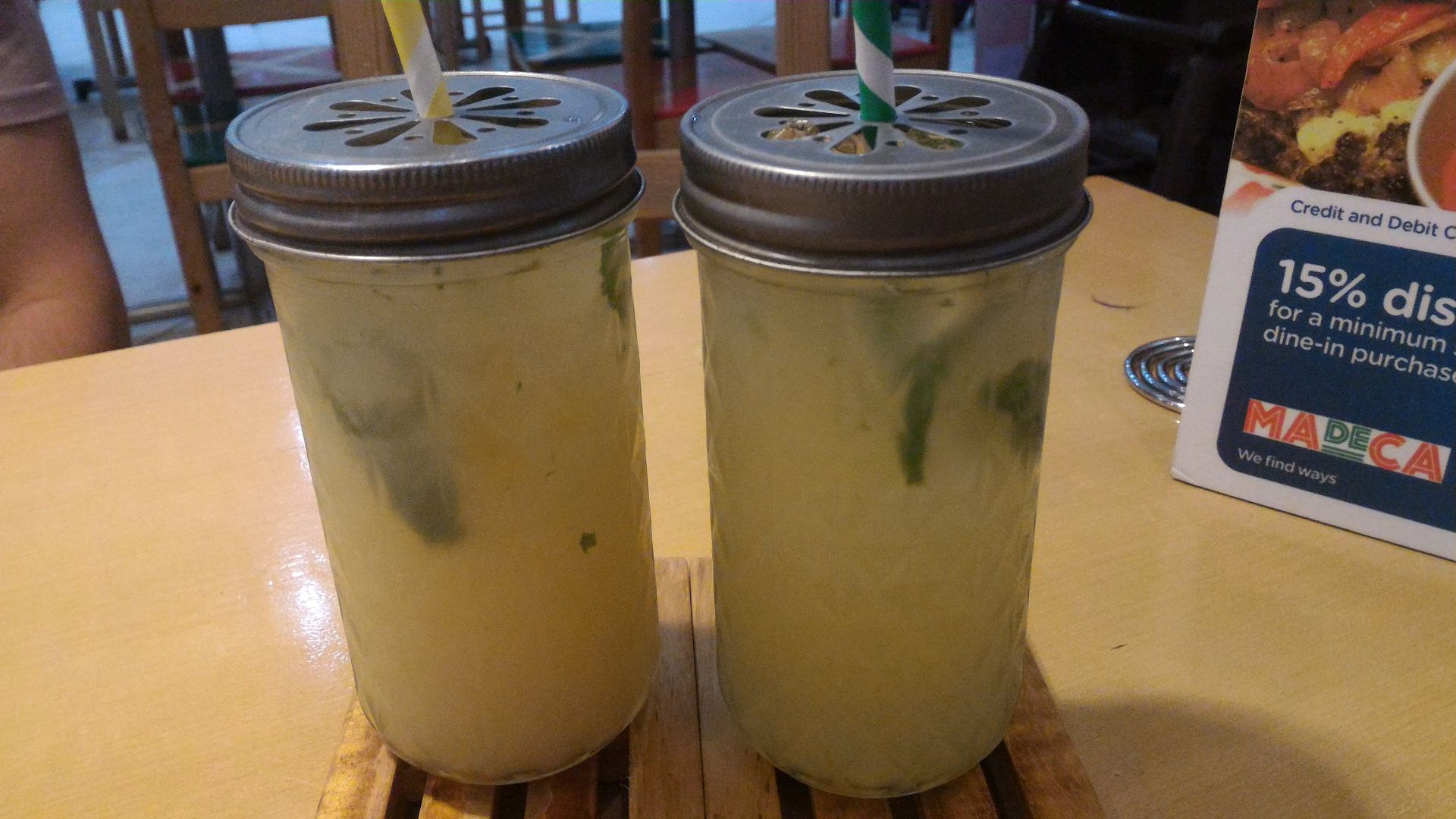 Guyabano Mojito and Dalandan Mojito, Php135.00 per jar
While our son settled for bottled water, hubby and I tried MADECA'S
Guyabano Mojito
and
Dalandan Mojito
. Both were light and refreshing.
So there goes our Fil-Mex food trip. Which of the MADECA dishes mentioned above would you love to try?
MADECA
5th Floor, The Podium
18 ADB Avenue, Ortigas Center
Mandaluyong City