What's the first thing that comes to mind when you think of Cebu? The foodie in me says, "Lechon"! For indeed, Cebu is the lechon capital of the Philippines! It's been three years since we've last visited Cebu, the Queen City of the South.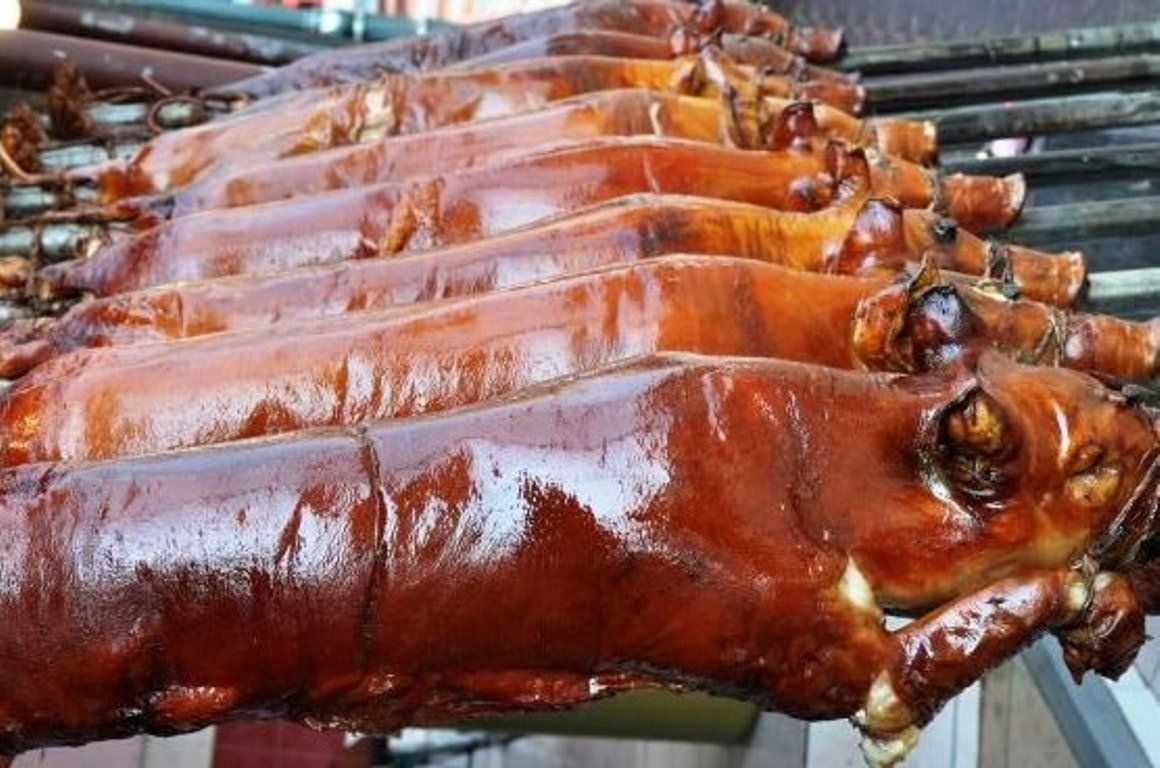 Photo courtesy of cebufinest.com
Hubby was able to book our first ever flight to Cebu in June 2012 before our son's resumption of classes. Now we're itching to visit this beautiful city again to travel, eat and relax.
Travel
The best way to get acquainted with a particular place is to visit its important sites and landmarks. Because our 10-year-old son has recently learned about Ferdinand Magellan in their Araling Panlipunan class, so a trip to Magellan's Cross will now have more meaning for him. By visiting Magellan's Cross, he will realize that Magellan is indeed a real person and not just a fictional character written in history books. Other historical places in Cebu include Fort San Pedro, Casa Gorordo Museum, Yap-Sandiego Ancestral House and Cebu Metropolitan Cathedral, among many others. There are also white sand beaches in Cebu for those who enjoy frolicking in the sun and dipping in the clear waters.
Eat
A trip to Cebu is never complete without having a taste of their most popular delicacy, lechon. Whatever your tummy fancies, spicy or boneless or the usual lechon, you'll always have it crunchy and mouth-watering when you are in Cebu. These are some of the best places to go to (in no particular order) when you are craving for crispylicious lechon: CnT Lechon, Alejo's Lechon, Ayer's Lechon, Chona's Lechon, Zubuchon Lechon and Boneless Lechon: Cebu's Original Lechon Belly. Aside from the various lechon stores, Cebu is also home to some of the finest restaurants that cater to all palates, like Garden Café, Café Marco, Anzani, Feria and Circa 1900, just to name a few. Cebu is also known for its export-quality dried mangoes and other specialties like dried fish, otap and rosquillos, which are usually bought as favorite pasalubongs or homecoming gifts to family and friends.
Relax
Cebu is also an ideal place for relaxation and staycations because of its luxury hotels, like Radisson Blu Cebu, Marco Polo Plaza Cebu, Cebu City Marriott Hotel and Waterfront Cebu City Hotel & Casino, etc. When we visited Cebu in 2012, we had a fun, relaxing and pleasant stay at Imperial Palace Waterpark Resort & Spa in Lapu-Lapu City. Imperial's Palace's Waterpark is the one and only waterpark in Cebu designed by the Dream Park International USA. No wonder it's lovely!
I'd say our family vacation in Cebu four years ago was short but sweet, and to relive the fun times, we hope to go back there again soon.