It was a Sunday and it was way past our usual dinner time when, contemplating where to eat, hubby suggested we try B&P All Day Breakfast in Cyberscape Alpha, a building located just across our place. As the name implies, it's a place where breakfast is served all day. They don't only serve breakfast meals, but they also have soup, pasta, sandwiches, rice toppings, coffee, etc. in their food offerings.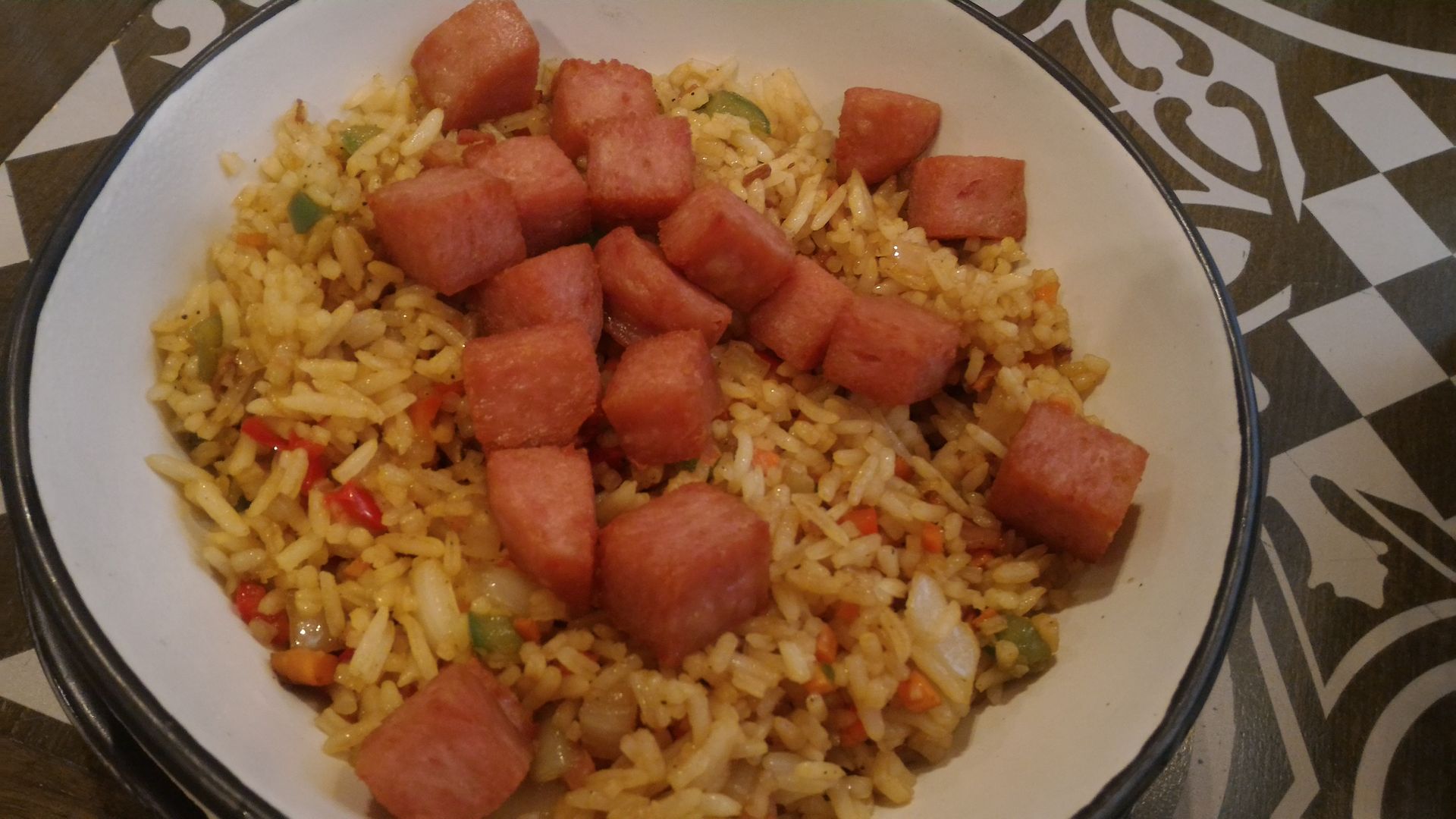 Spam Rice, Php165.00
We thought the safest choice for our 10-year-old was the
Spam Rice
which basically consists of chunks of Spam and fried rice. We're right with the Spam; he liked it, but he didn't eat much of the fried rice, not because it wasn't palatable, but because it had bits of veggies in it that he isn't very fond of. We actually switched rice for this reason.
Crab and Tuna Top, Php195.00
I would have wanted to try their Bistek Bangus Belly. Unfortunately, it wasn't available at the time of our visit, so I opted for
Crab and Tuna Top
instead. It's crab meat and tuna omelette with steak rice drizzled with soy aioli. It's served on a bowl that keeps the food hot while you eat, something that was very much appreciated and enjoyed by yours truly. I liked the generous serving of steak rice, too, but I found the omelette somewhat salty.
Primera Tapa, Php295.00
Hubby's choice was the
Primera Tapa
which consists of Prime Angus beef tapa, adobo rice, egg (cooked to your liking) and
achara
(sweet pickled green papaya relish). According to him, the beef was tender and flavorful, and it perfectly complemented his adobo rice.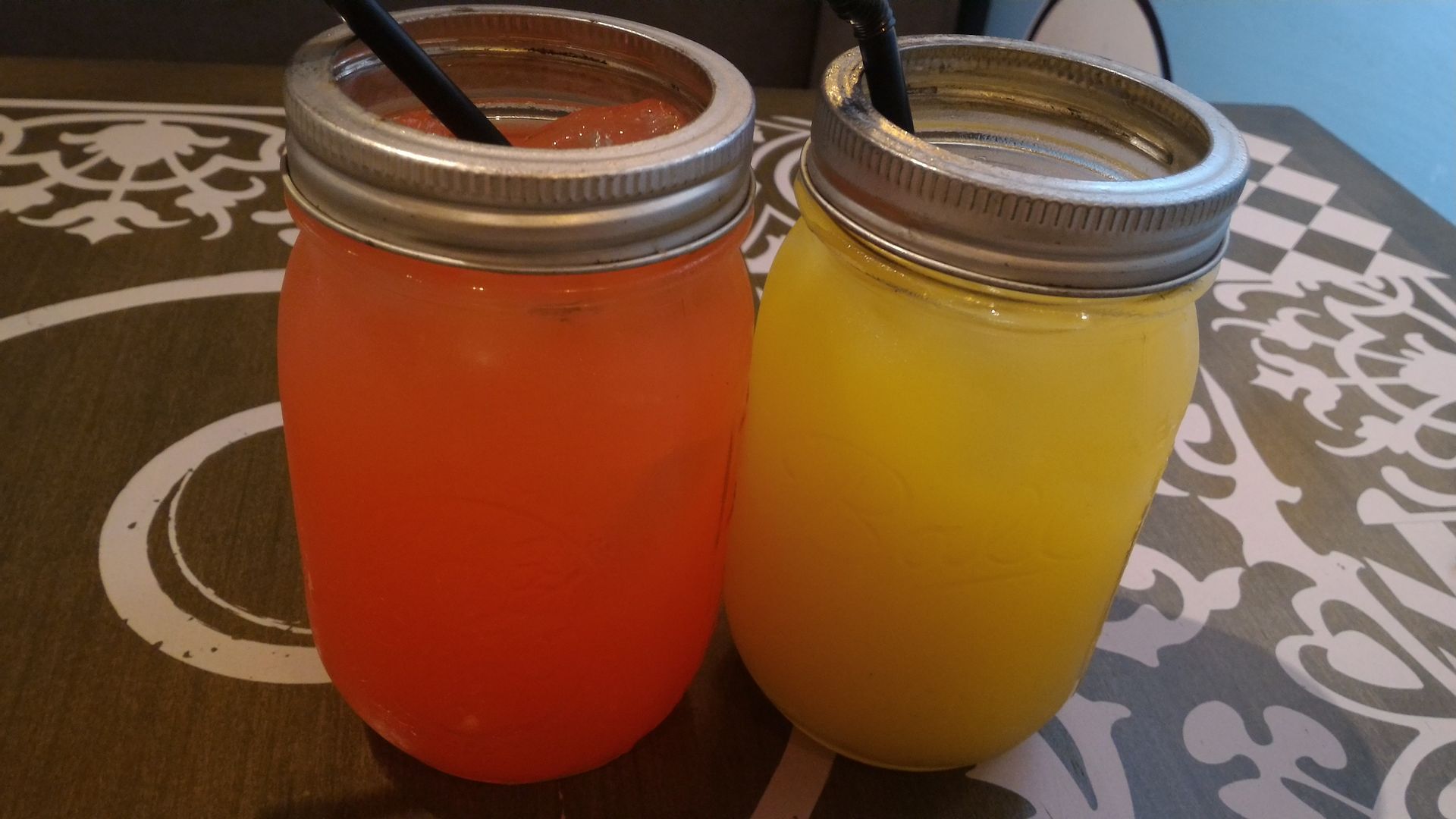 Left to right: Strawberry Lemon Quench, Php140.00 and Lime Lemon Mango Cooler, Php125.00
My son and I both enjoyed our cool, refreshing and not-too-sweet drinks, the
Strawberry Lemon Quench
and the
Lime Lemon Mango Cooler
. We'll definitely have these again on our next visit to B&P.
B&P All Day Breakfast
Cyberscape Alpha, Garnet Road
Ortigas Center, Pasig City