We were supposed to use my Caffe Bene GCs at Eastwood Citywalk last November 2 but were surprised to know that they have recently closed shop and moved to a different location, so we ended up dining at 121 Grille and Restaurant instead.
Cheese Sticks (solo size), Php179.00
Our 10-year old son ordered
Cheese Sticks
, mozzarella sticks wrapped in egg roll wraps, fried till golden brown and served with mayo dip. He liked these light and crisp Cheese Sticks a lot he almost finished the entire plate.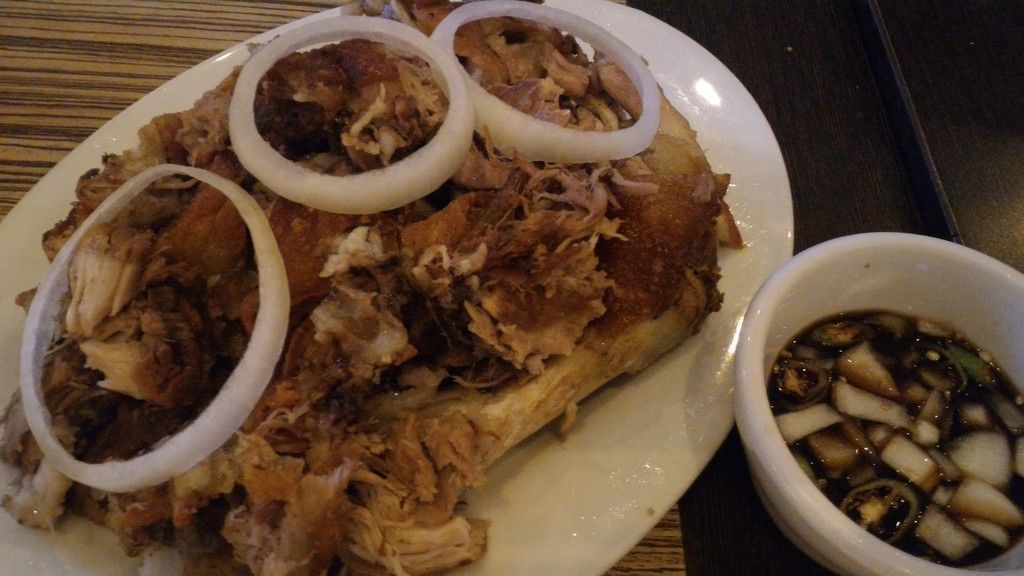 Crispy Pata (barkada size), Php689.00
Hubby and I agreed to try their
Crispy Pata
. The skin was crispy and the meat was tender, and while it wasn't bland, it lacked the garlicky flavor that we both look for in our Crispy Pata. Good thing there's this the spiced soy-vinegar dipping sauce that enhanced its flavor, so all was well.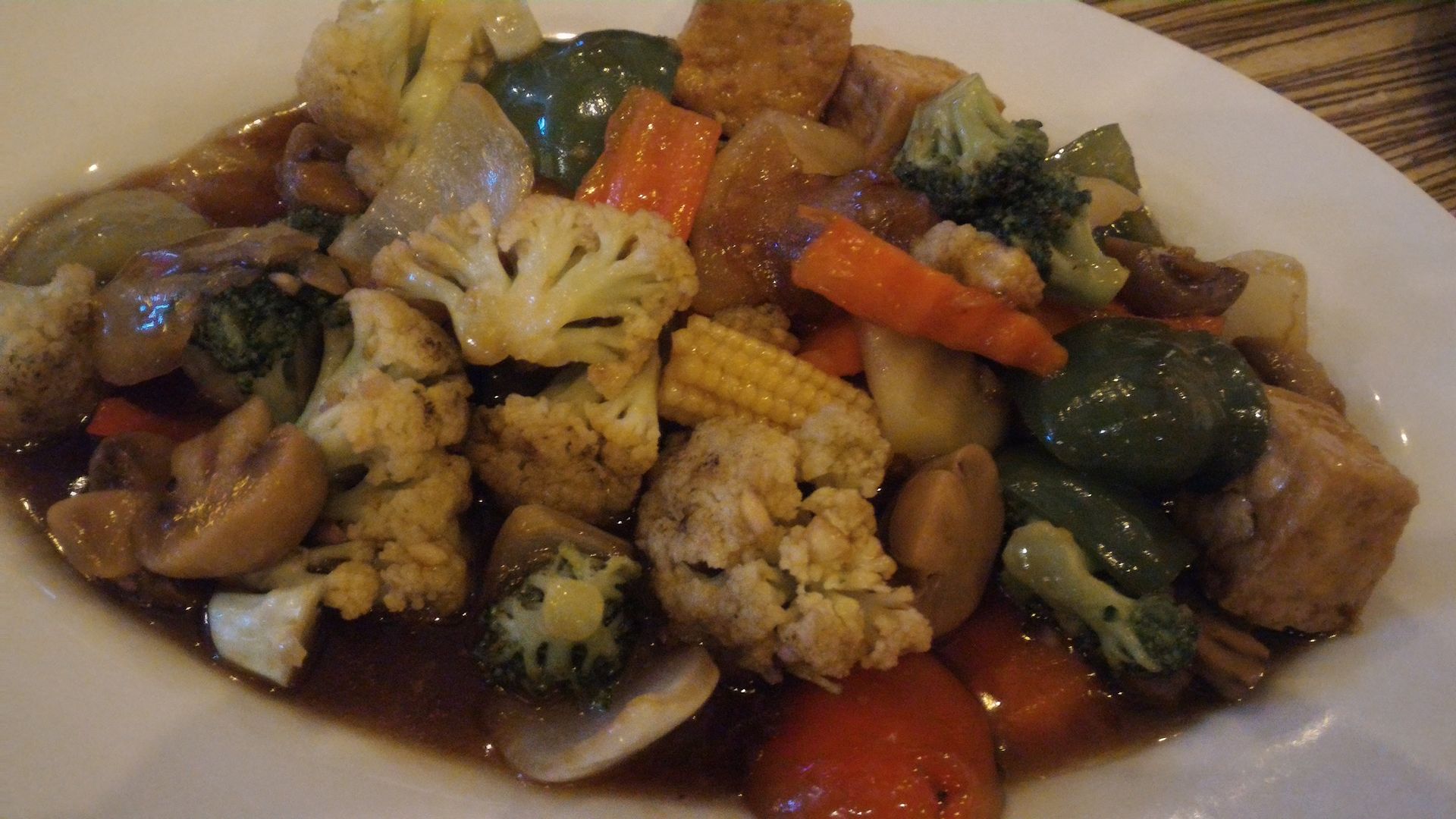 Vegetable Royale, Php399.00
We paired our Crispy Pata with
Vegetable Royale
. This stir-fried assorted veggies and tofu with oyster sauce was incredibly delightful. It had the combination of all the veggies that I like mixed with the sweet, salty and earthy flavor of oyster sauce. Believe it or not, this huge serving of vegetables was wiped out in a jiffy. That's how good it was!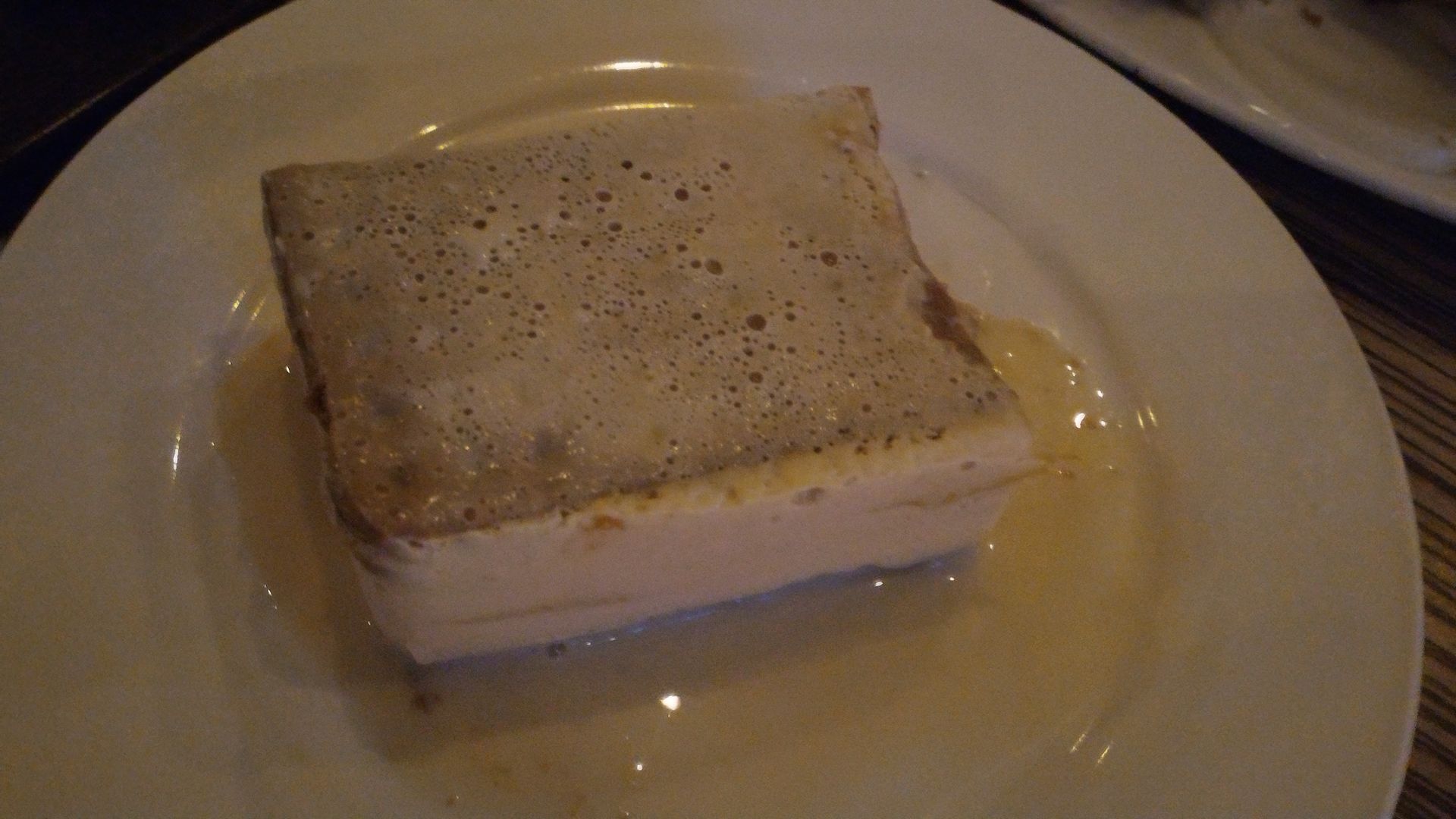 Mango Float, Php119.00
Hubby suggested we have the
Mango Float
for dessert. I know that Mango Float is a no-bake cake made with Graham crackers, thinly sliced ripe mangoes, all-purpose cream and condensed milk, but I'm not sure if this Mango Float used exactly the same ingredients because it's all white. As you can see in the picture, it looks really simple, but it was good! So yeah, even if I was already full, I simply couldn't say no to a sweet and delicious treat that had one of my most favorite fruits in it.
While everyone was having a Halloween celebration around Eastwood Citywalk, all three of us were seated cozily inside 121 Grille and Restaurant enjoying our hearty dinner. If you happen to be in Eastwood Citywalk and are in the mood for Filipino casual dining, then I suggest you try this restaurant, too.
121 Grille and Restaurant
Eastwood Citywalk
E. Rodriguez Jr. Ave.
Bagumbayan, Quezon City