We had to make an unplanned trip to SM City Dasmariñas yesterday, Christmas Day, to have the rubber shoes Justin received as gift from my sister exchanged for a bigger size. He ended up getting a different pair, the one that he likes better. We met my sister there, together with my parents, and after my son has gotten his new rubber shoes, we decided to have early dinner at Choobi Choobi. Their menu says, Choobi Choobi offers "the freshest seafood made affordable!" and our food server said, their specialty is Cebuano dishes.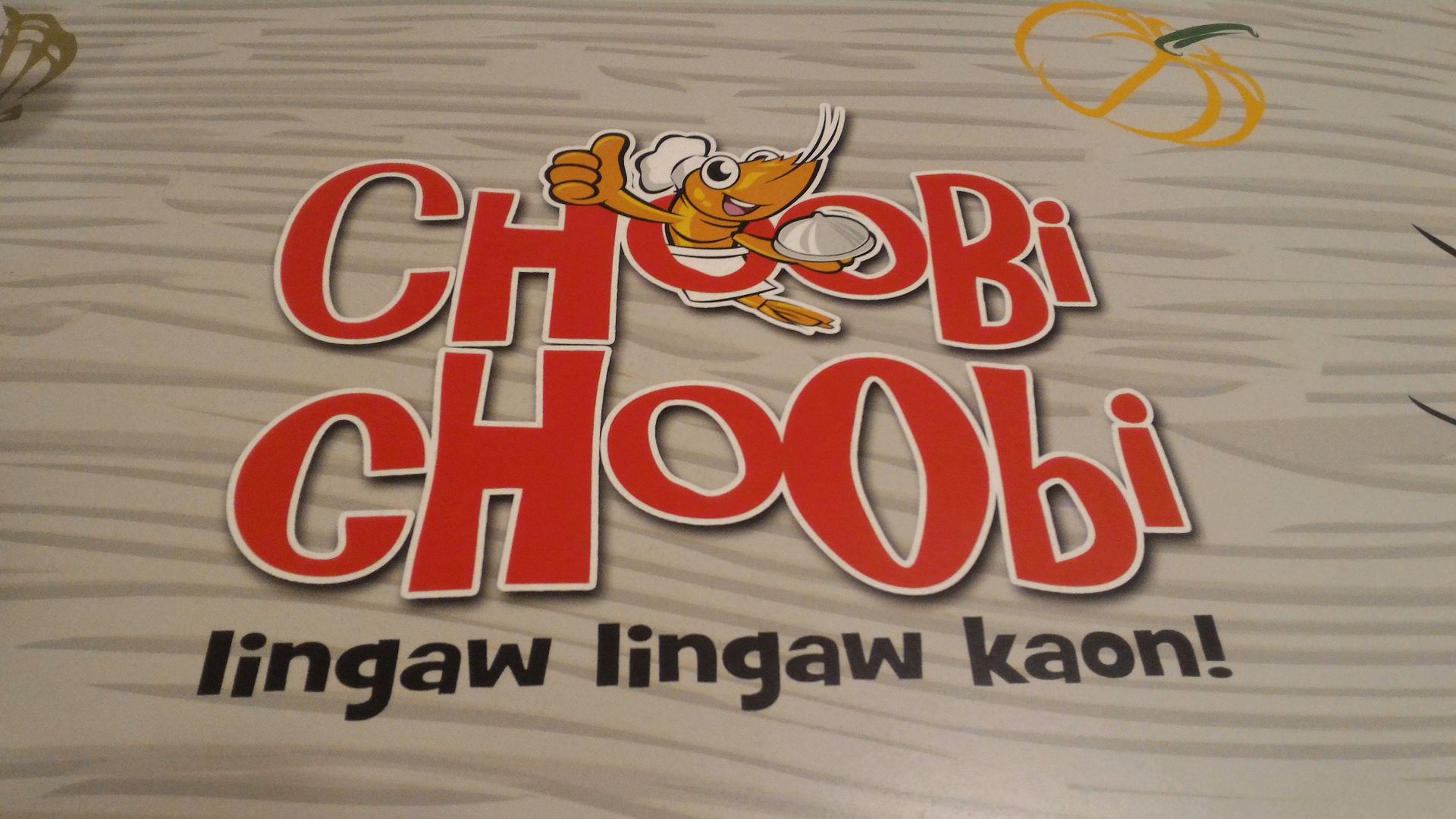 We ordered Seafood Barkada Bag upon my sister's suggestion, and we paired it with Choobi Pata and Sabaw sa Halaan, hubby's choices.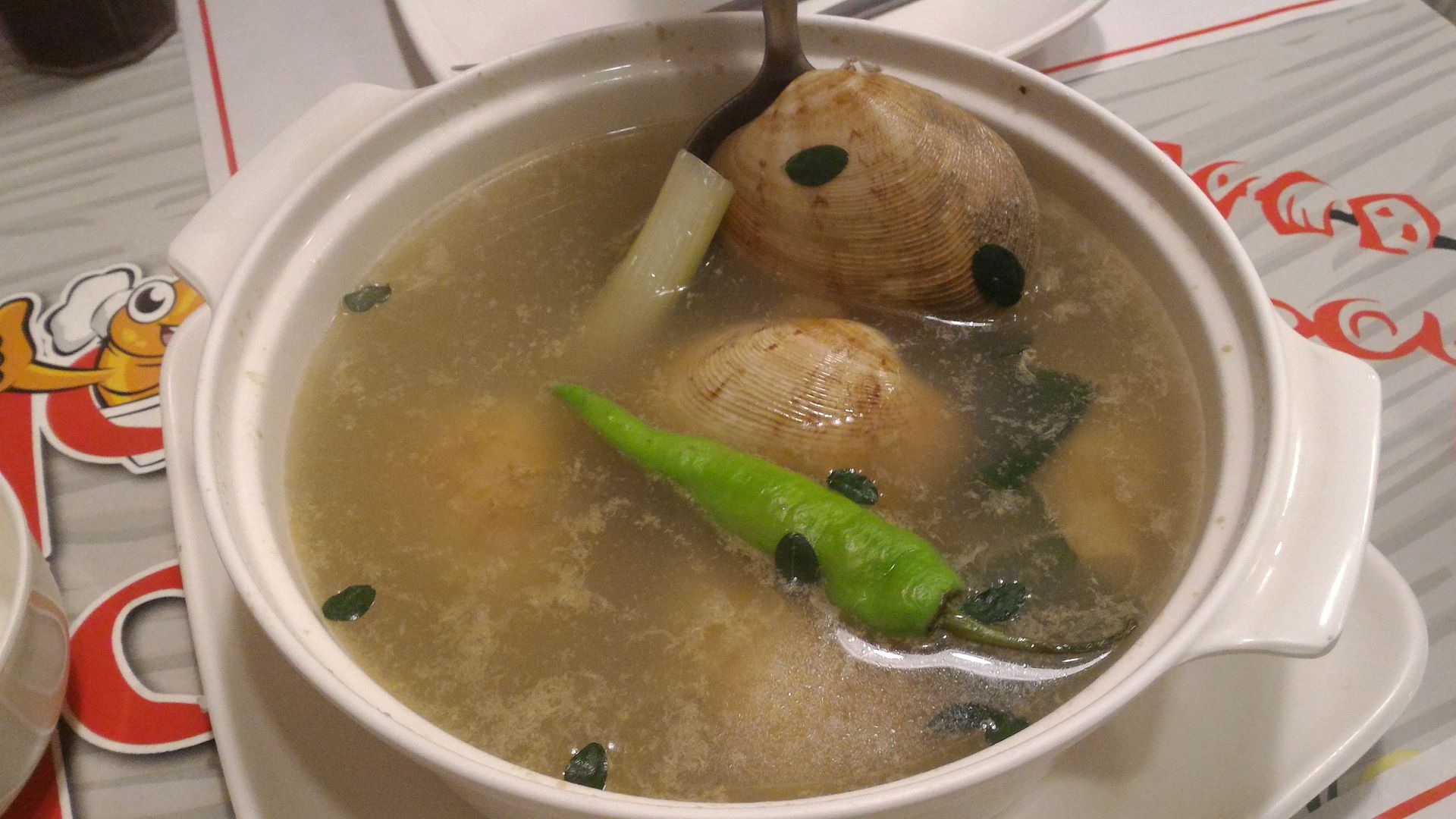 Sabaw sa Halaan, Php210.00
Sabaw sa Halaan
is Choobi Choobi's version of Clams in Ginger Broth. What sets this apart from others are the big clams, probably the biggest we've seen and had so far. The soup was heartwarming, perfect for a chilly Christmas night. I noticed, however, that clams this big are a bit rubbery; we ate them anyway. Lol!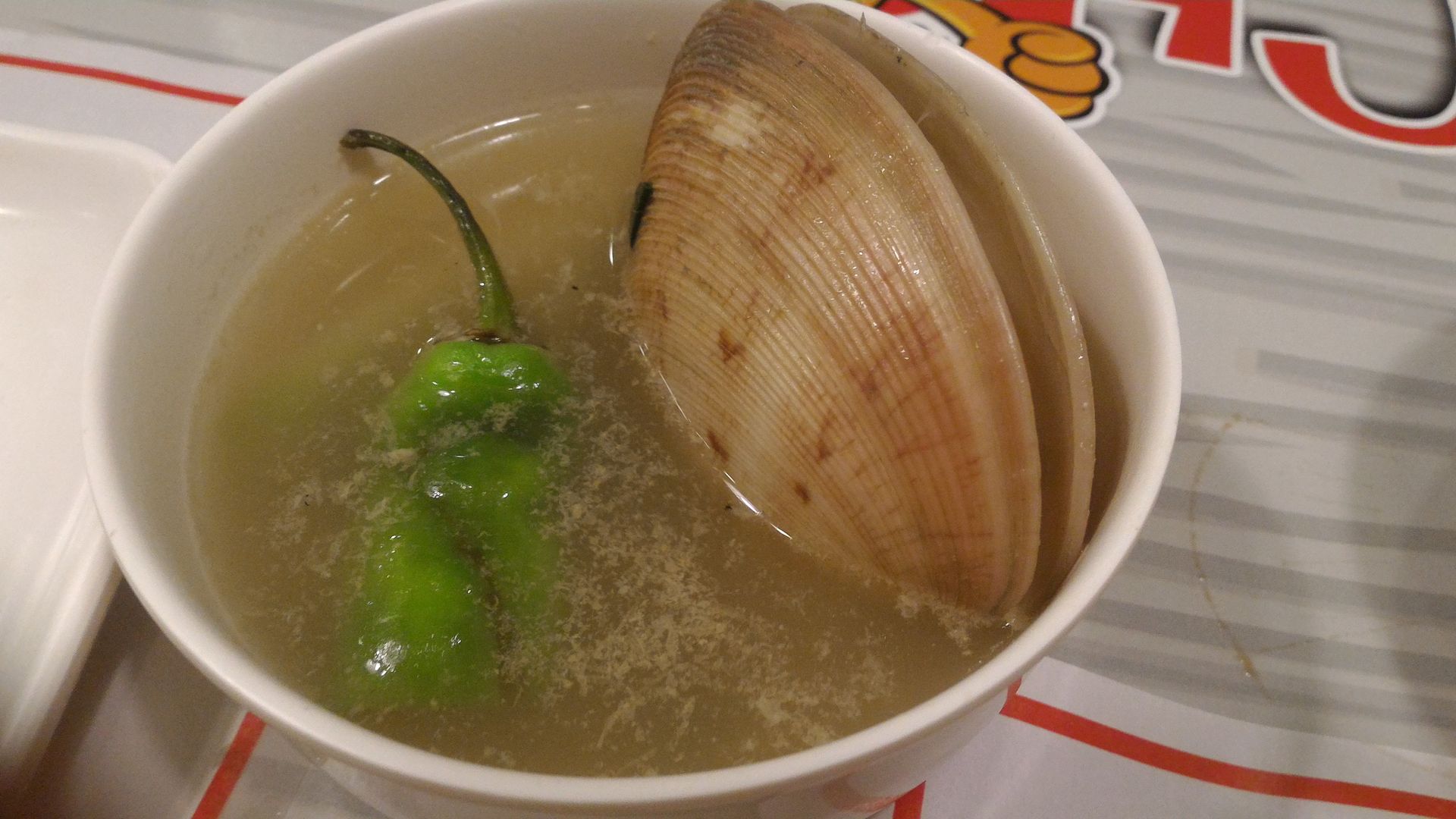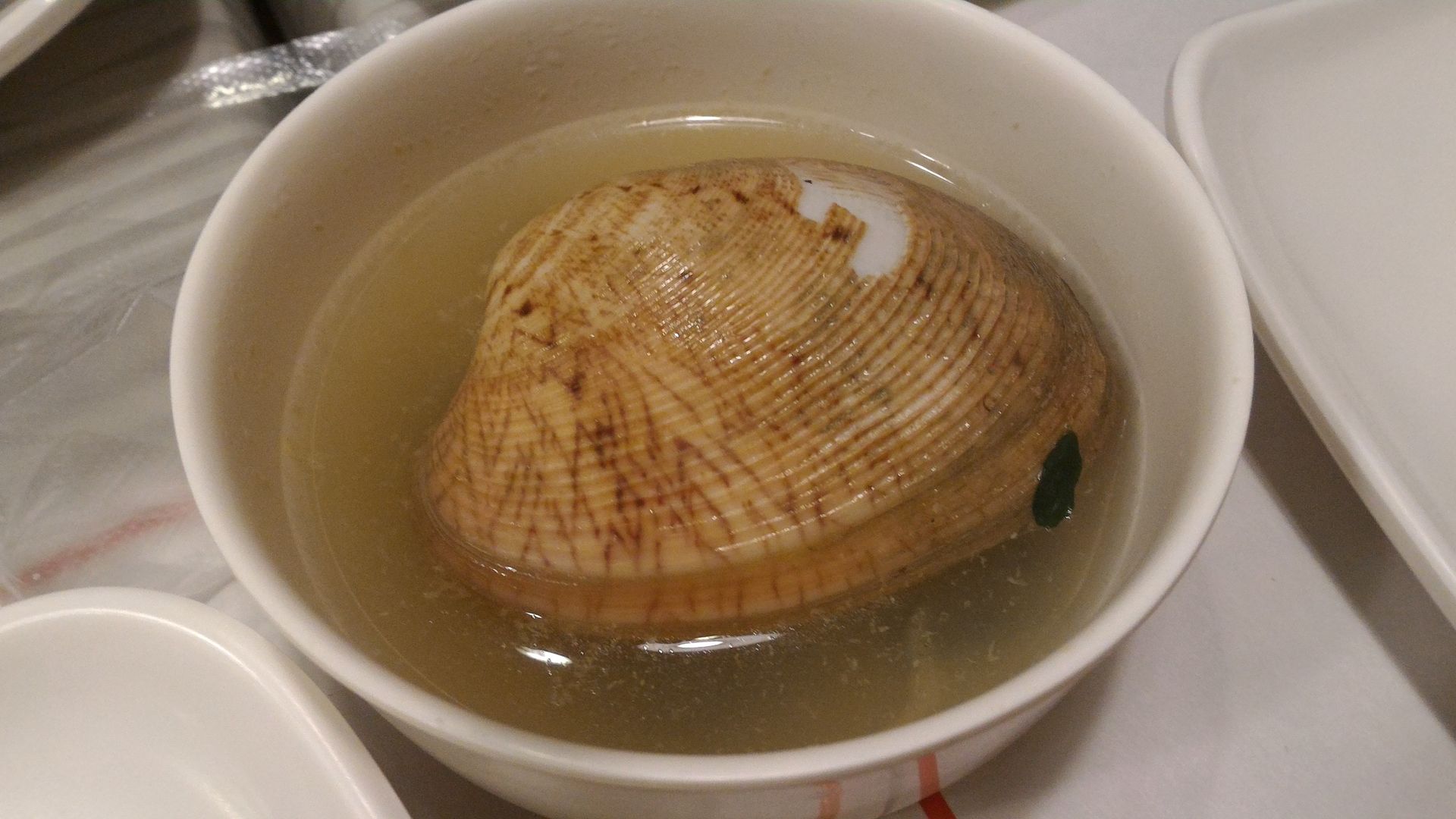 See how big those clams are!
Seafood Barkada Bag, Php645.00
Shrimps, Chilean mussels, squid, chorizo and sweet corn are sautéed with garlic butter in this
Seafood Barkada Bag
that's good for five to six people. The combination of the ingredients makes this the favorite item on our table. I love the soft squid, while the rest of the adults in our group enjoyed the shrimps and chorizo. You can have this spicy, too, if you like.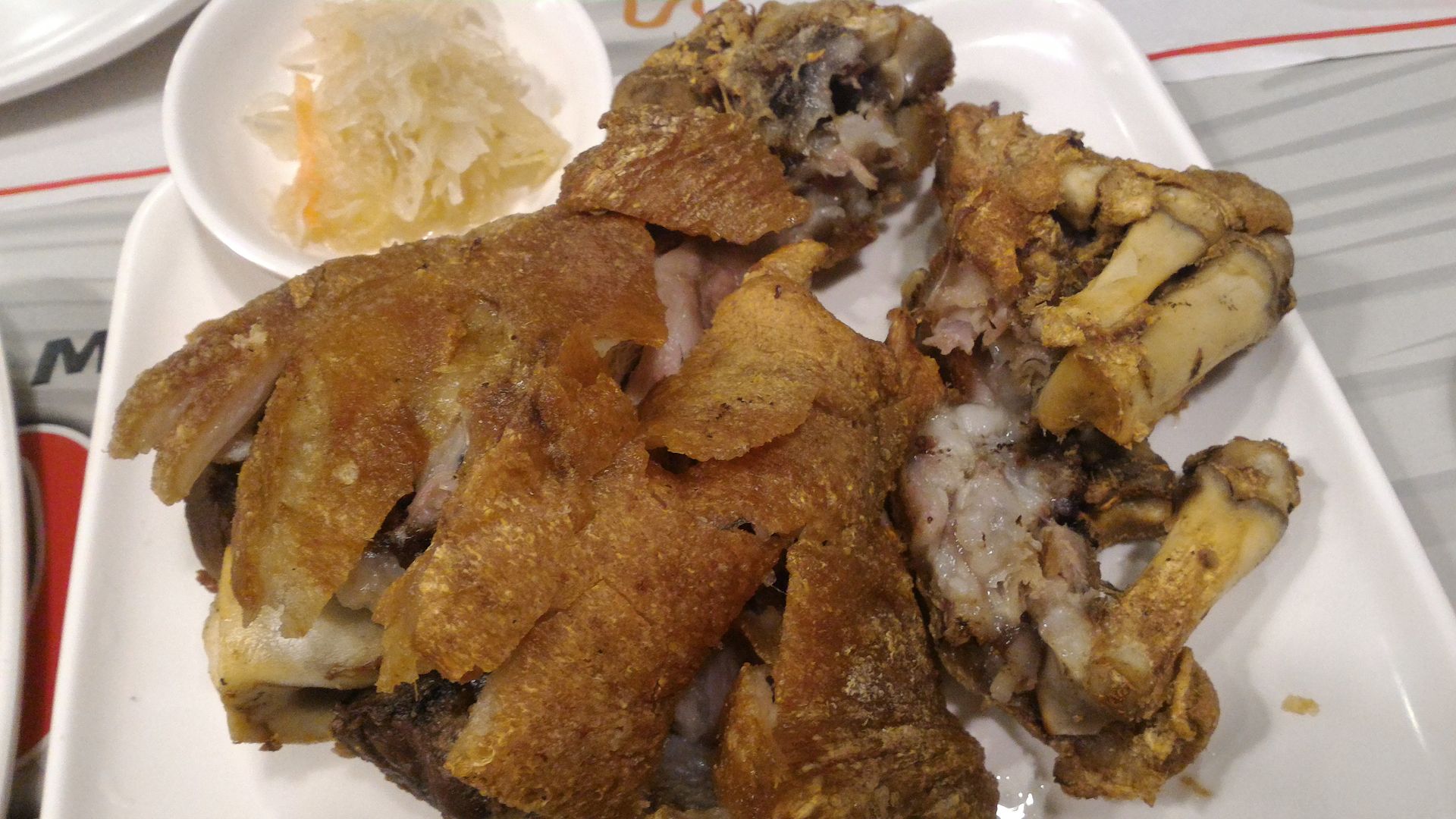 Choobi Pata (Large), Php485.00
This
Choobi Pata
was indeed soft and juicy on the inside and crispy on the outside just like what their menu says. However, this "Large" Choobi Pata is quite small for its size. It just looks big on the plate because the parts were spread apart, but you'll soon discover that it's not as plump as it looks when you start eating it.
At Choobi Choobi, customers are given plastic gloves that they can use to avoid the mess when eating seafood. I failed to take a picture of these, though.
Choobi Choobi
LG/F SM City Dasmariñas
Governor's Drive, Dasmariñas
Cavite