We had late dinner at Pancake House in Robinsons Galleria after watching the movie Moana last Sunday. Our food server suggested we try their new offerings, and try we did! We ordered Hot Roast Chicken and Chicken Bites with Spaghetti.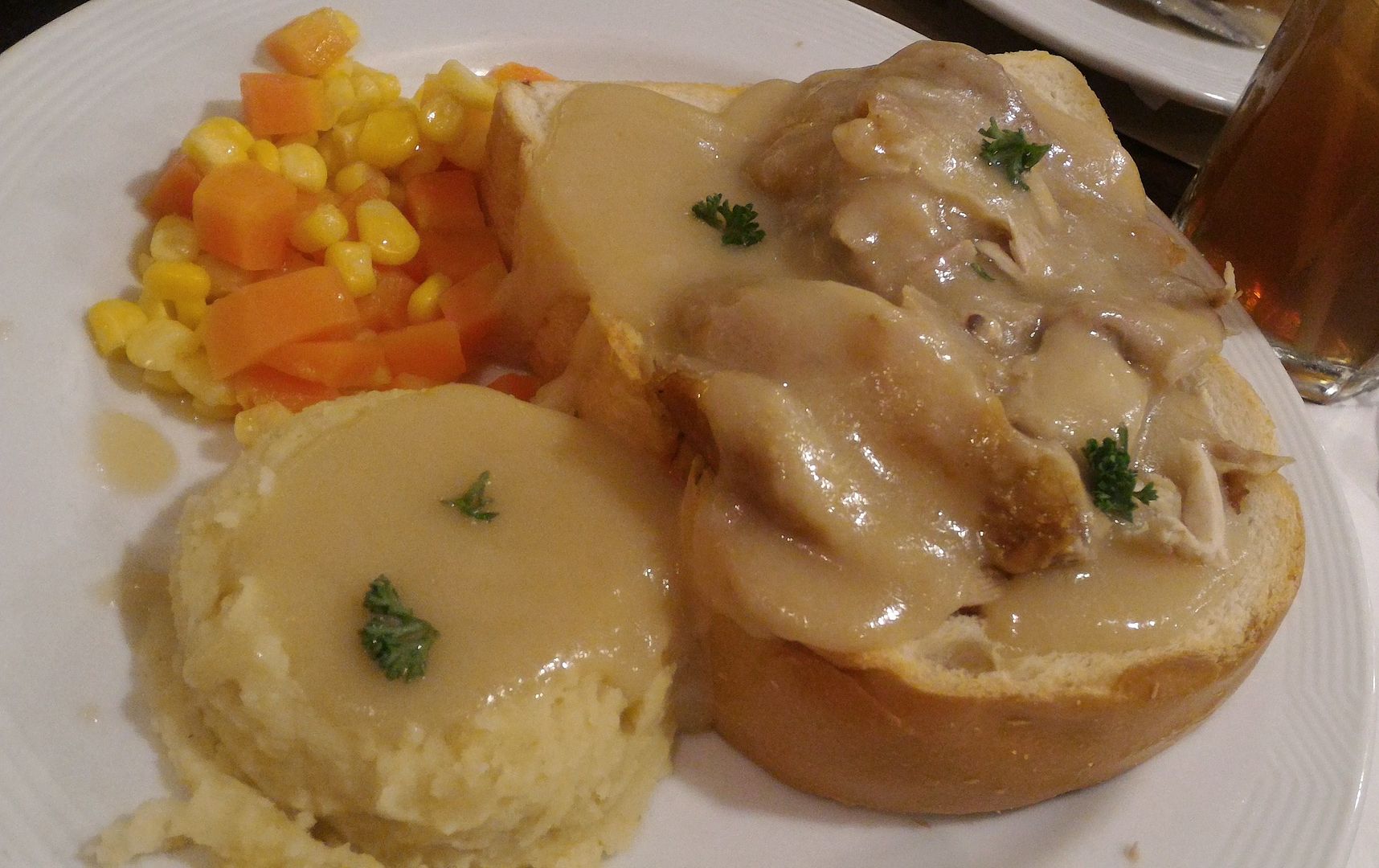 Hot Roast Chicken, Php398.00 for Two
At first, I didn't think I'd like this
Hot Roast Chicken
that much for these reasons: (1) I'm not really fond of mashed potatoes; and (2) I prefer rice over bread for dinner. But alas, all my preconceived thoughts disappeared with my first few spoonfuls. First, the chicken was moist, tender and rightly seasoned. Second, the slice of bread was soft and tasty. Third, the creamy mashed potatoes and the sweet buttered corn and carrots were the perfect side dishes for the hot roast chicken. Hubby and I loved this! You get two plates of this with iced tea for only Php398. Quite affordable, if you'd ask me!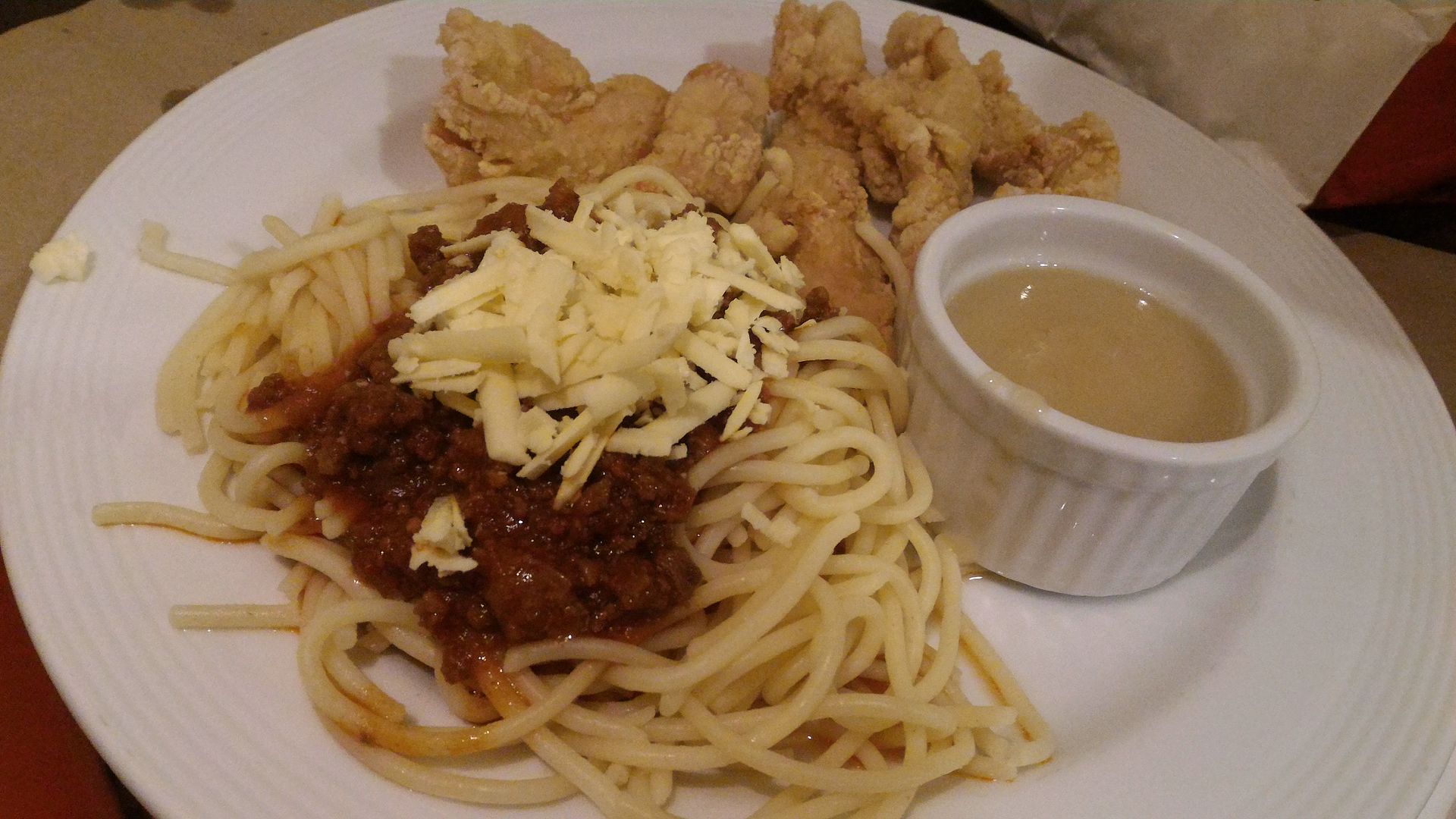 Chicken Bites with Spaghetti, Php198.00
The
Chicken Bites with Spaghetti
combines Pancake's best-selling spaghetti and breaded chicken tenders with gravy. My son enjoyed munching on those soft-inside and slightly-crunchy-outside chicken bites, and yes, he loved the spaghetti, too!
If you happen to drop by Pancake House anytime soon, you might want to try these dishes, too. Who knows, you might also enjoy them like we did!