It was a day after hubby's birthday, and dining at Locavore in BGC was his post-birthday treat. Our son was having an upset stomach then, and all he wanted with rice was hot soup. That prompted hubby to order Pho Lalo. We couldn't think of anything else to pair with it, so we just went for Oyster Sisig.
Pho Lalo, Php700.00
Pho Lalo
sounds like Bulalo, right? And it looks like Bulalo, too, except that it has hofan noodles, garlic, cilantro, calamansi and bean sprouts, aside from bone marrow and beef shank. Boy, this was hearty and flavorful! And the meat was so tender! I loved the crisp veggies, too! My only suggestion when you order this beef dish at Locavore is to consume it while it's hot. It's not as heartwarming when it's cold as the grease becomes a little more obvious.
This bone from our Pho Lalo is humongous!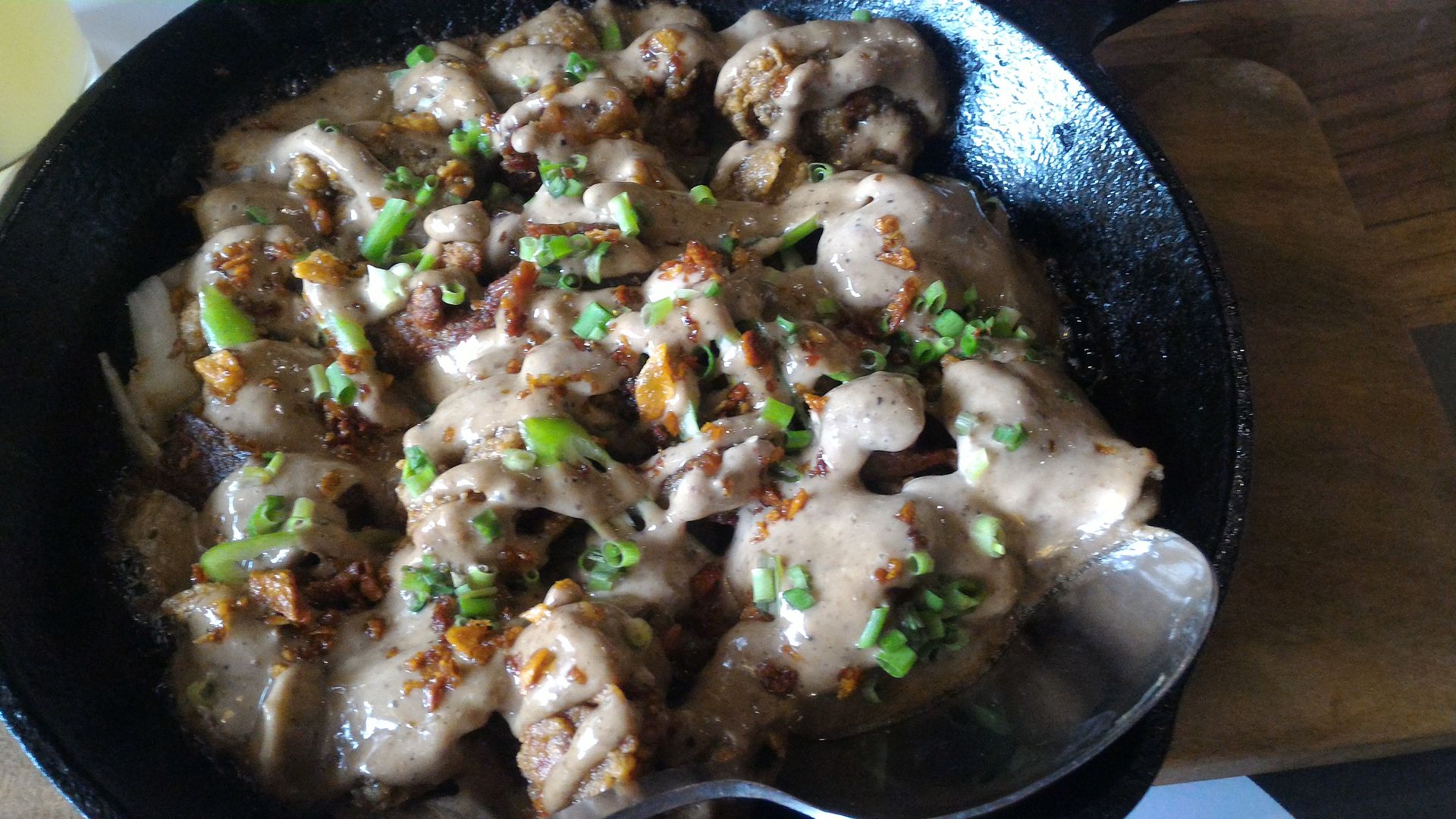 Lechon and Oyster Sisig, Php380.00
This
Lechon and Oyster Sisig
is another sinful dish and also quite good. The combination of the two main ingredients' chewy and soft textures is delightful, too. However, this doesn't seem to be the best complement for Pho Lalo. Both dishes are rich in flavor, so they have a tendency to overpower each other.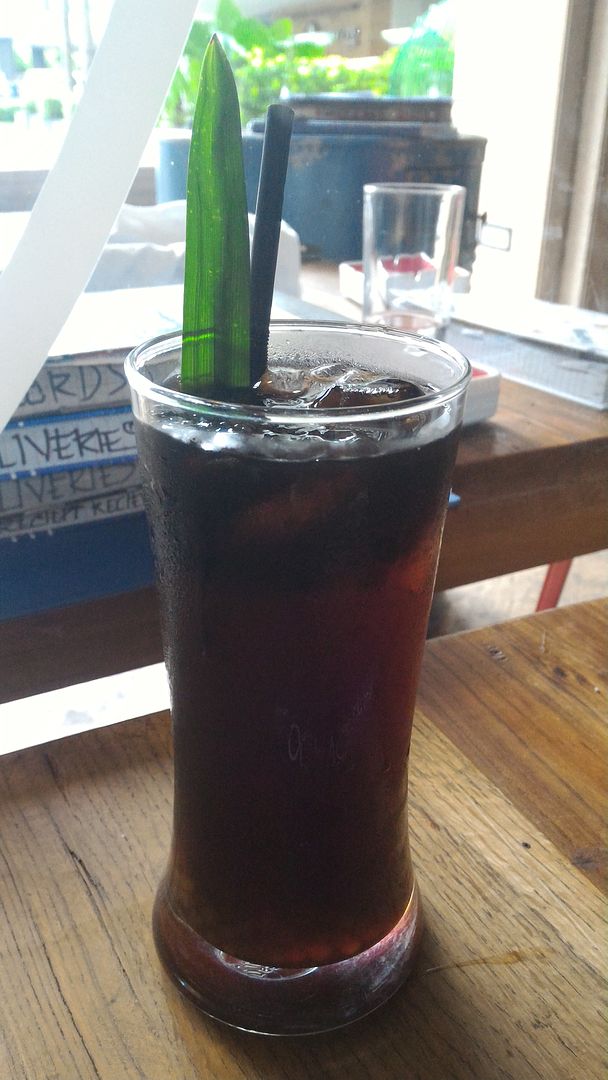 Samalamig "Sago't Gulaman", Php80.00
Because the sun was up when we went to Locavore, I was in the mood for some
Samalamig "Sago't Gulaman"
. I enjoyed every bit of the soft, small tapioca pearls and equally tiny jelly squares of this sweetened-just-right cool drink. I downed the entire glass even before our food was served. Lol!
It was a nice post-birthday lunch for hubby at Locavore. Our only regret was that our son didn't enjoy it as much as hubby and I did because of his tummy problem. Oh well, we can always go back and next time we'll make sure that his tummy is A-Okay.
Locavore
Forbes Town Center, Burgos Circle
Bonifacio Global City, Taguig City