Primetime King Coco Martin rocked the house during the launch of Ajinomoto's newest product, Sarsaya Oyster Sauce, held at Madison 101 Hotel + Tower last Thursday, February 23, 2017.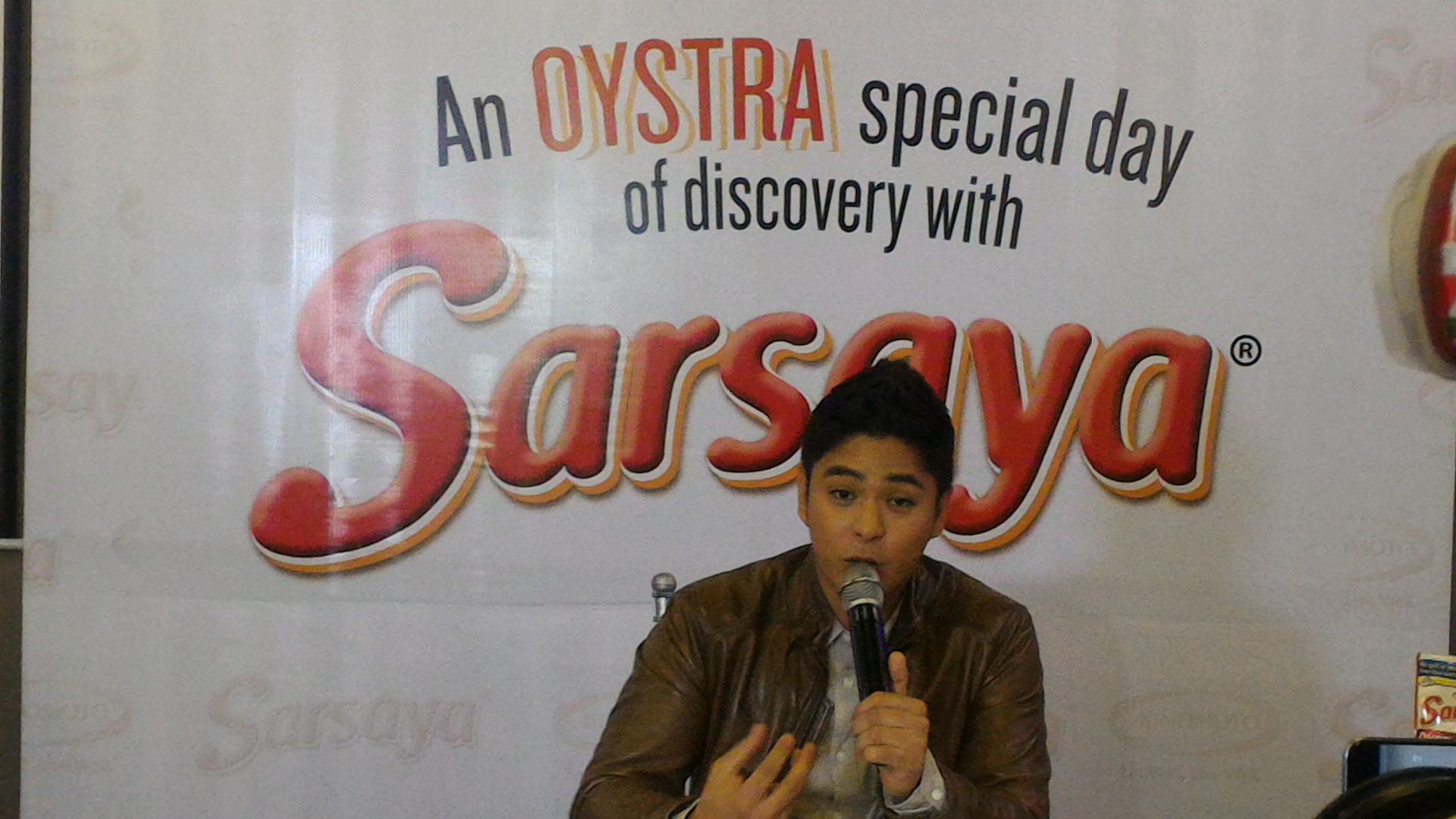 Made from real oysters,
Sarsaya Oyster Sauce
is complete with seasonings to provide a delightful blend of savory, sweet and salty taste to any dish.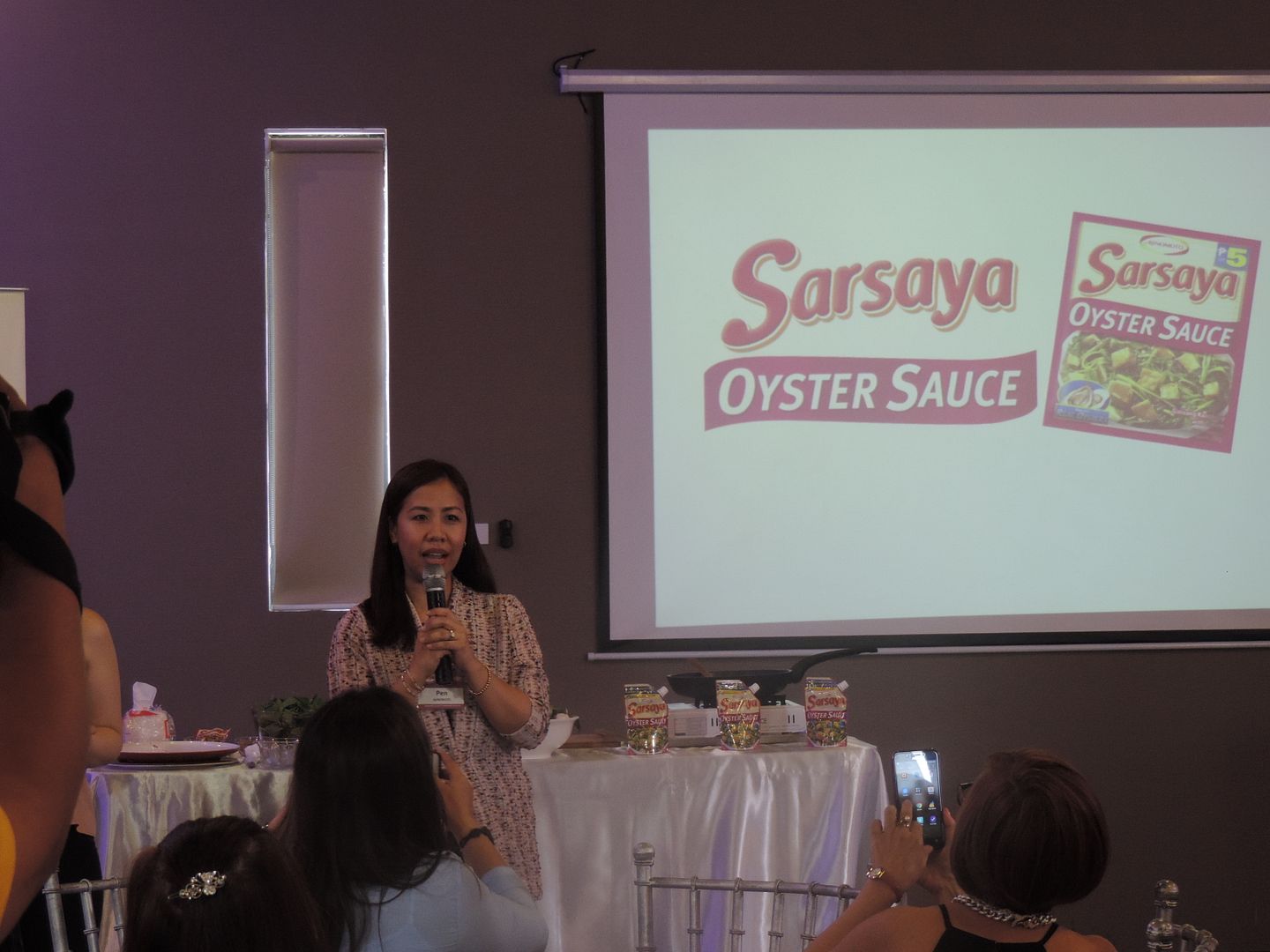 Ms. Pen Alvina, Ajinomoto's Category Manager – Menu Seasonings
"Sarsaya Oyster Sauce is a unique brand of oyster sauce that is created to suit Filipino taste and preference, making many Filipino dishes like ginisang kangkong and adobo more flavorful and delicious," shares Pen Alvina, Ajinomoto's Category Manager for Menu Seasonings.
Chef Mcrhyan "Chef Mac" Rodrigo, owner of Azalea Restaurant
To showcase the versatility of Ajinomoto's latest product, Chef Mcrhyan Rodrigo had a live cooking demo. He showed guests how to whip up his two favorite Filipino dishes, Ginisarsayang Kangkong with Tokwa and Thai-style Stir-fried Chicken, using Sarsaya Oyster Sauce. What he was cooking smelled so good, especially the Ginisarsayang Kangkong with Tokwa, which the guests got to sample afterwards.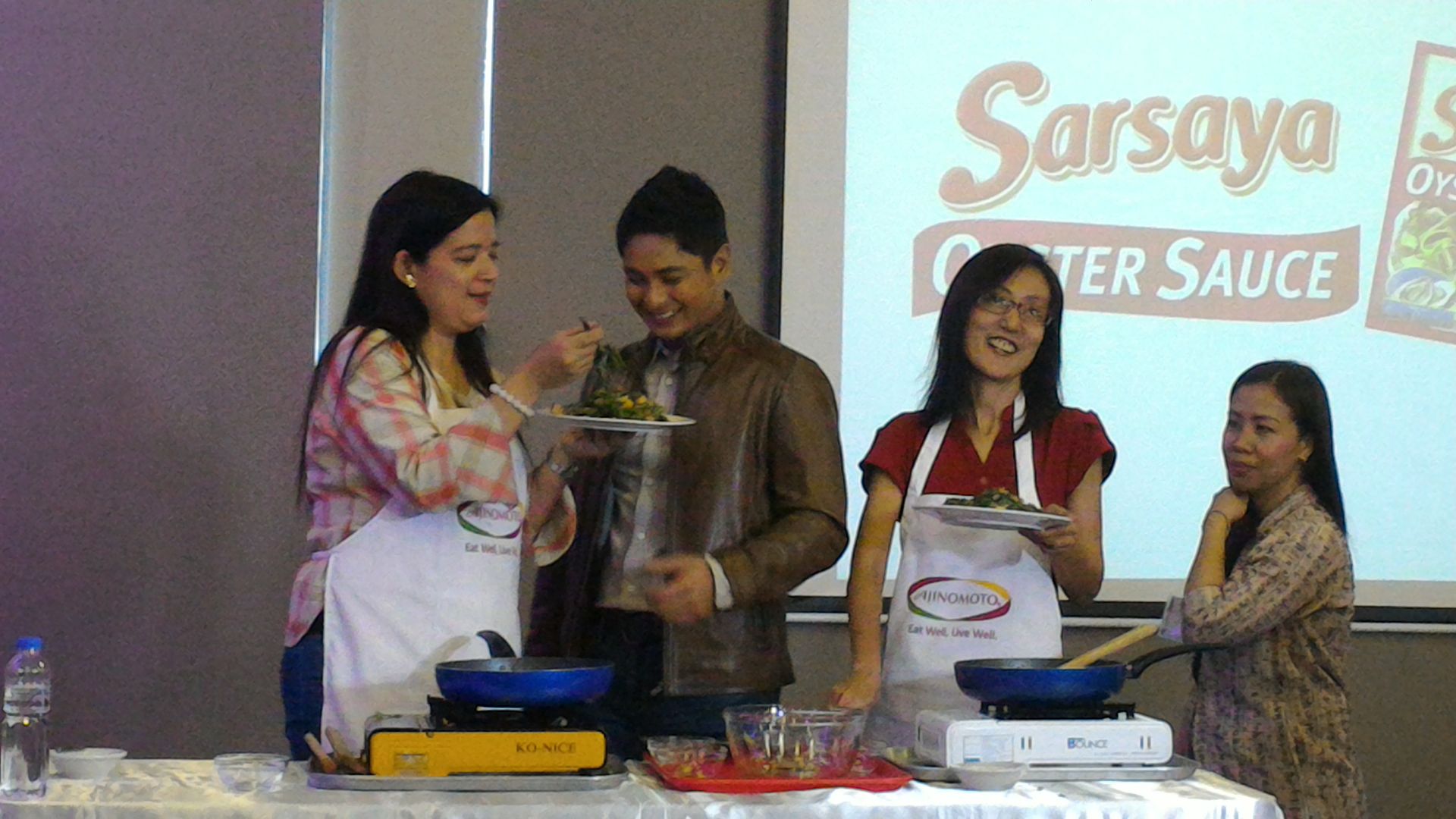 Also in a cookoff where Coco Martin served as judge, bloggers Macy Santos and Tina Perez discovered how Sarsaya Oyster Sauce can make simple dishes extra special and flavorful.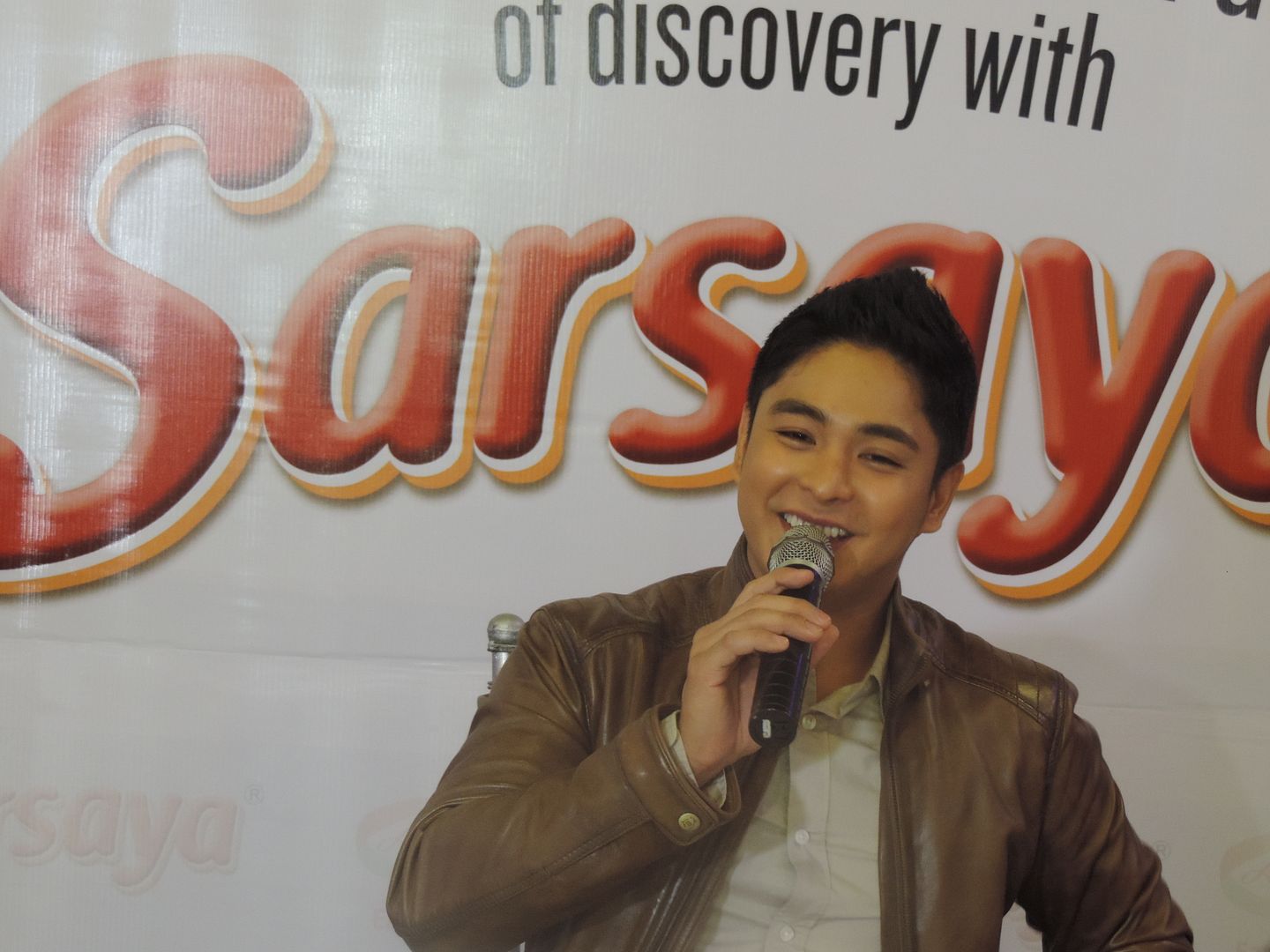 Truth be told, Ajinomoto couldn't have chosen a better endorser for Sarsaya Oyster Sauce than Coco Martin. It is common knowledge that the Primetime King is a big fan of his grandmother's cooking. He also graduated with a degree in Hotel and Restaurant Management.
Coco claimed, "Kakaiba dahil lasang oyster na oyster!" He loves how Sarsaya® Oyster Sauce adds that delicious and authentic oyster flavor that truly enhances ordinary dishes.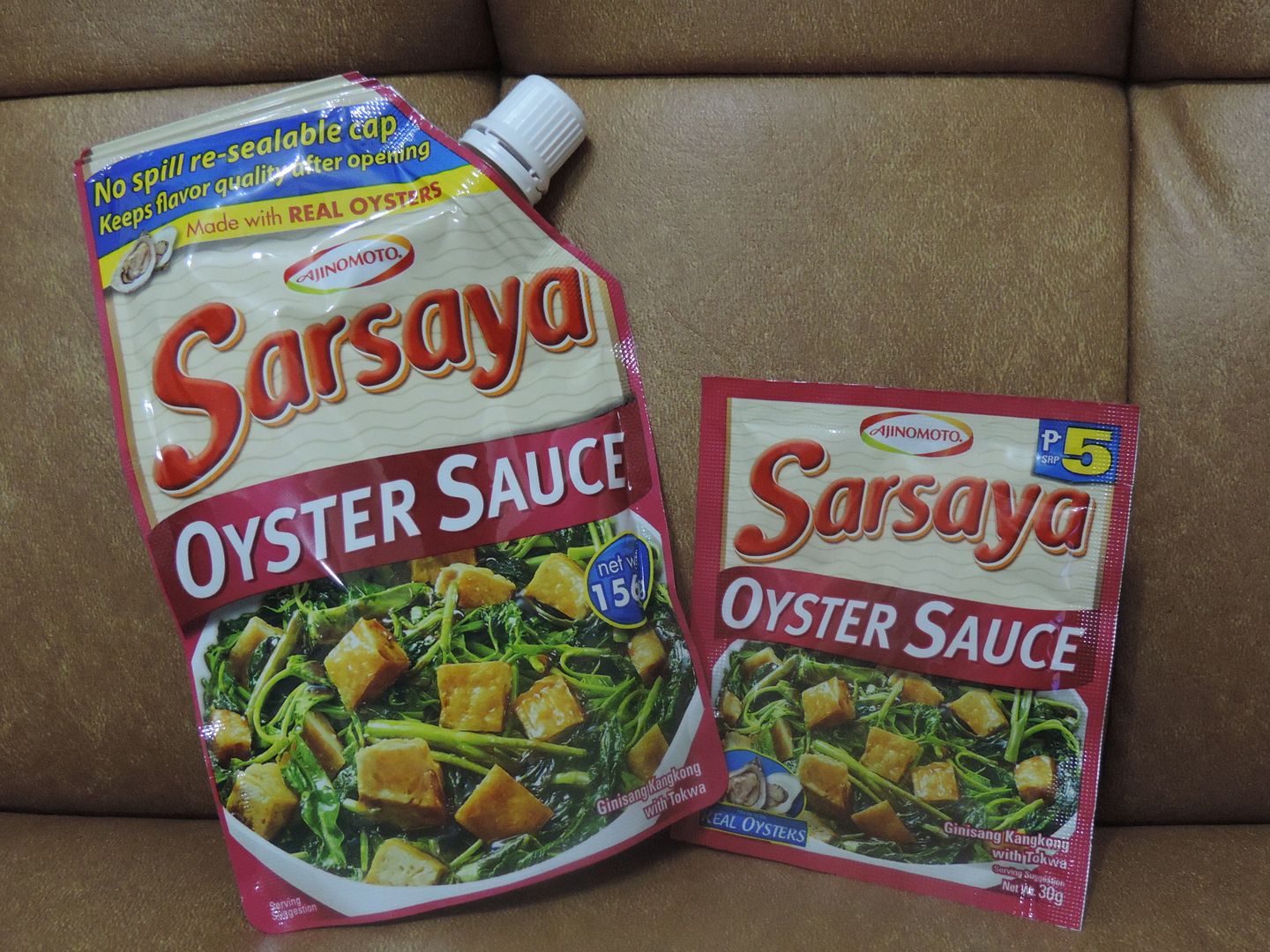 Sarsaya Oyster Sauce is available in 30g pack and 156g stand-up pouch. Also try Sarsaya® Sweet and Sour Sauce, available in 200g stand-up pouch, for a delicious blend of pineapple and tomato flavor.