My son didn't have classes last Thursday because it was Mandaluyong Day. I took that opportunity to go to Greenhills to do a little shopping, my birthday treat for myself. And because we don't have a helper at home, Justin didn't have any choice but to go with me. Lol!
If it were all up to me, I would have gone somewhere else to eat, but my son wanted to have everything done quickly, lunch included, so we could go home fast and he could play online games on his cell phone. So we just headed to the nearest food place we could find, the food court of V-Mall. He ordered from Adobo Connection, while I opted to buy lunch from Thaicoon. This food joint is serving Thai cuisine obviously.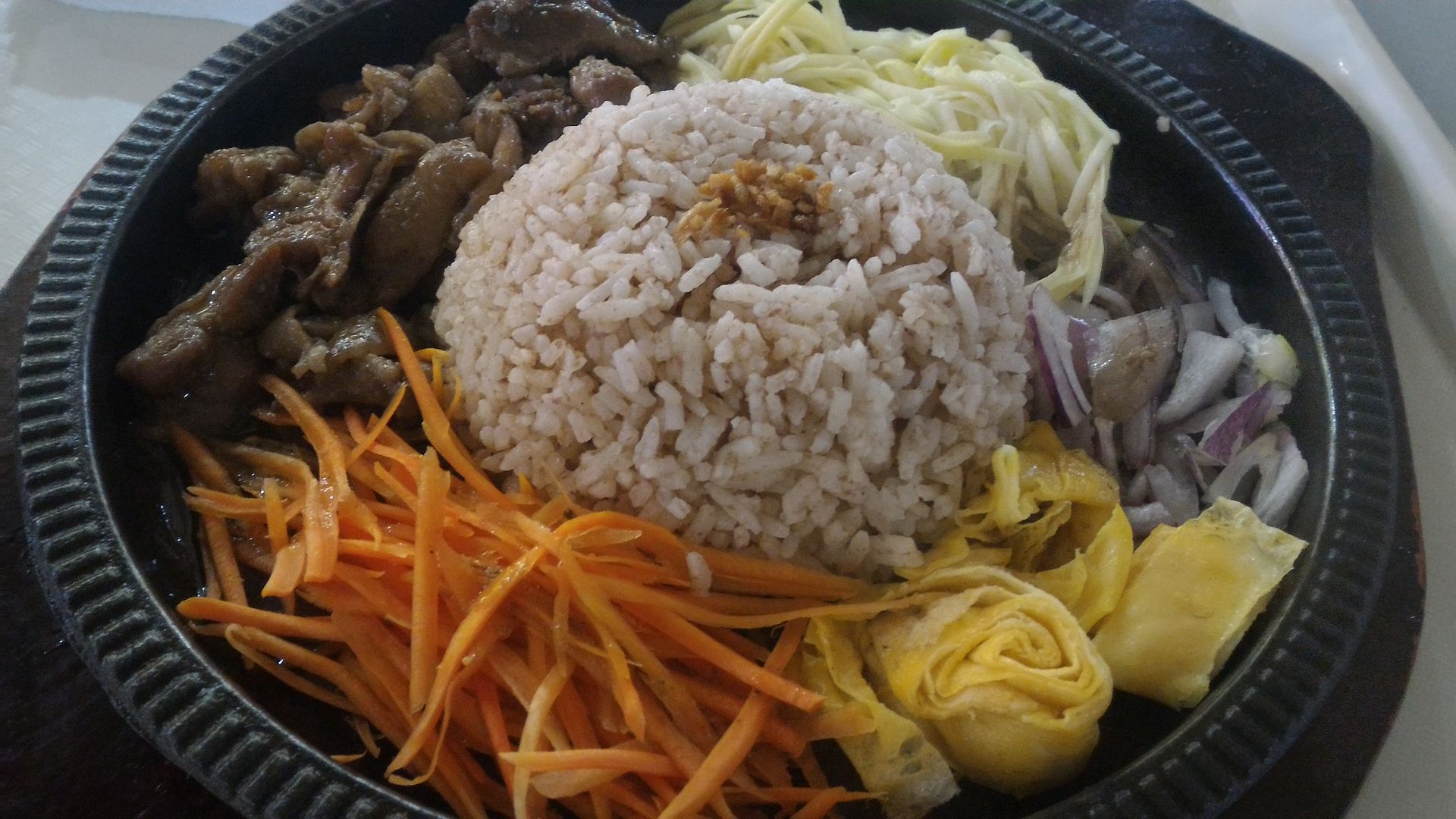 Sizzling Bagoong Rice (Regular), Php98.00
This
Sizzling Bagoong Rice
is bagoong rice with chicken, egg rolls, julienned carrots and green mangoes, and sliced onions and chilies (optional), served on a hot sizzling plate. I love that the Thai bagoong rice was not salty. The saltiness was just mild with hints of subtle sweetness. It was addicting such that one serving wasn't enough for me. Justin had some of my bagoong rice, and he liked it, too! The bagoong rice went well with the raw mangoes, carrots and onions. When I ordered extra bagoong rice, I asked for chilies, too, which made my Thai meal more pleasurable. The chicken bits were soft and sweet. The sweetness actually got a little bit cloying in the end, but overall, it was still an enjoyable meal.
Thaicoon
3rd Floor, Food Court, V-Mall
Greenhills Shopping Complex
Greenhills, San Juan