Because my birthday fell on a weekday, we didn't get to celebrate it on the day itself. We went out on a Saturday night instead and found ourselves cozily seated inside Rue Bourbon Bar & Restaurant in BGC.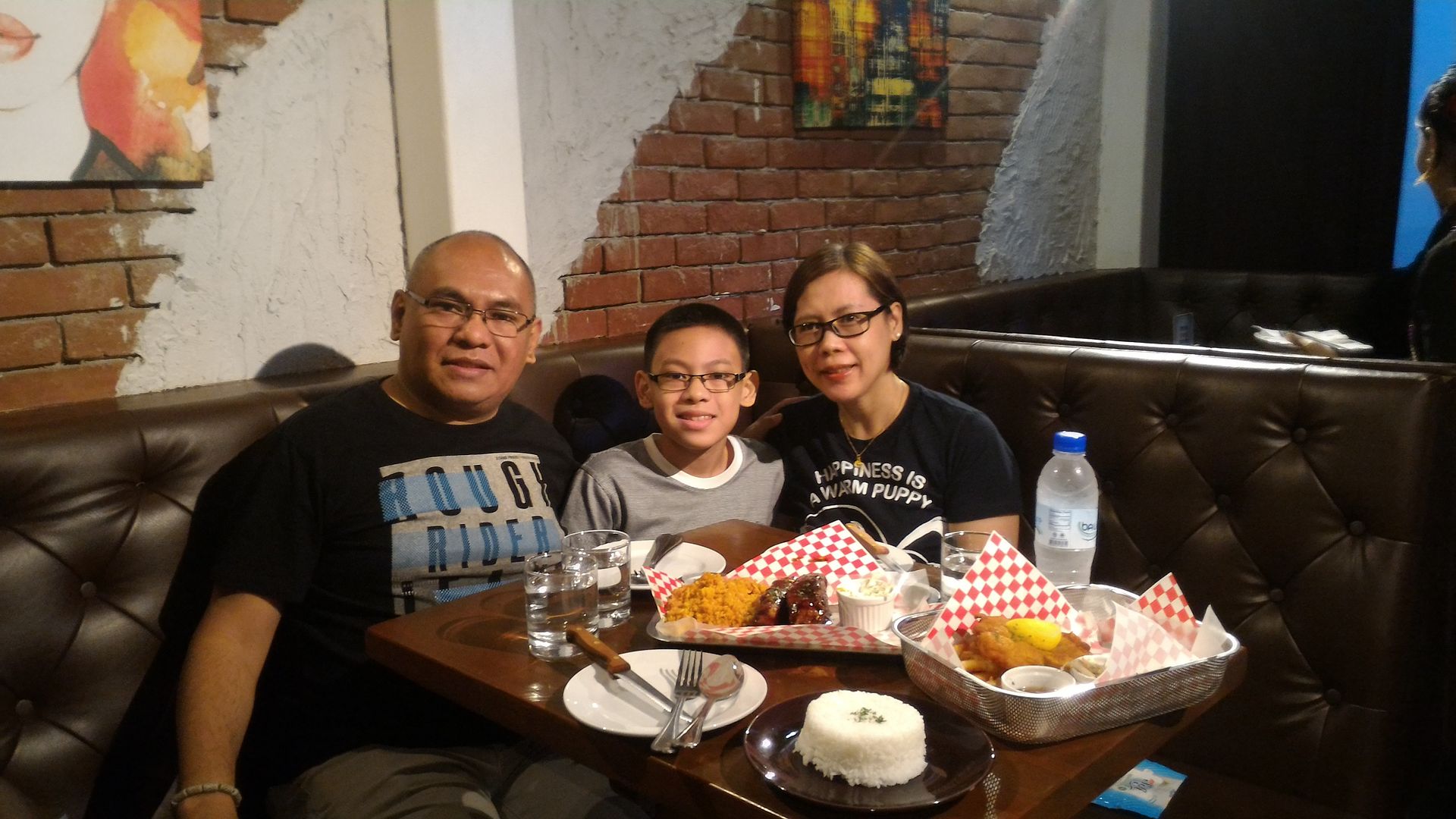 Picture first before eating. Lol! We had Baby Back Ribs, Fish N Chips and Choco Lava Cake.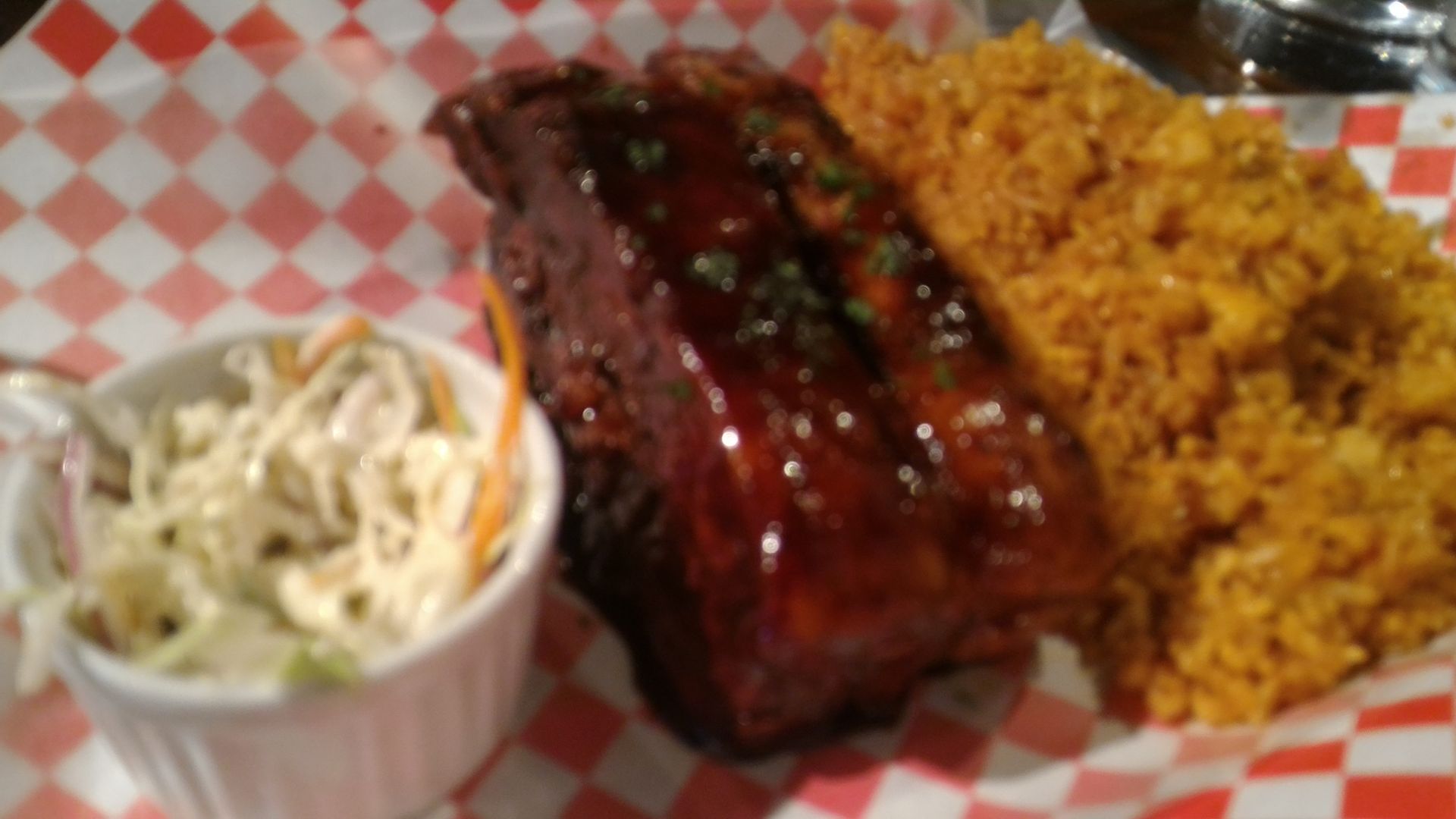 Baby Back Ribs (Double), Php599.00
I thought I caught a good shot of these
Baby Back Ribs
on my phone, but it turned out I didn't. I usually take a quick look at the pictures I take, but not for this one. So sorry for the blurry photo! These are barbecued baby back ribs which come with coleslaw, fries and Java rice, plus your choice of topping (chimichurri, sriracha or Cajun parmesan). We wanted rice for the spare ribs, not fries, so we requested to have the fries changed to steamed rice instead. So now we had Java rice and steamed rice for the baby back ribs which were tender enough, juicy and well-seasoned. The crunchy and slightly sweet Southern coleslaw was a perfect complement for the ribs, too.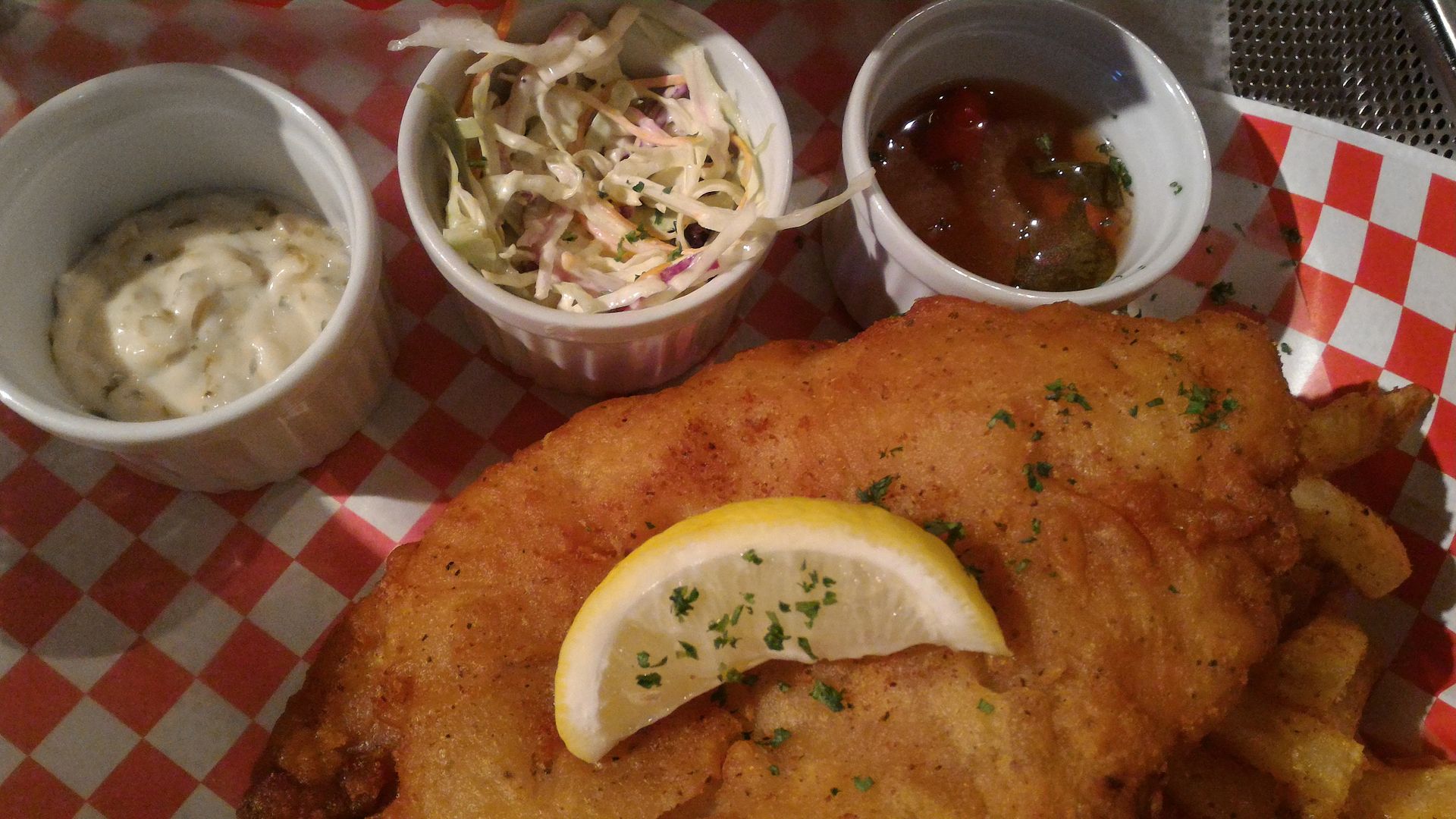 Fish N Chips, Php220.00
Fish N Chips
is deep-fried breaded cream dory fillet served with fries, Southern coleslaw, tartare sauce and vinegar dipping sauce. I noticed our son removed the breading when he ate the fish which wasn't his usual way of eating it. I tried some and realized that it was a tad salty, but dipping it in the vinegar sauce worked wonders. That vinegar dip was a life-saver! Our son, on the other hand, ditched the tartare sauce in favor of ketchup.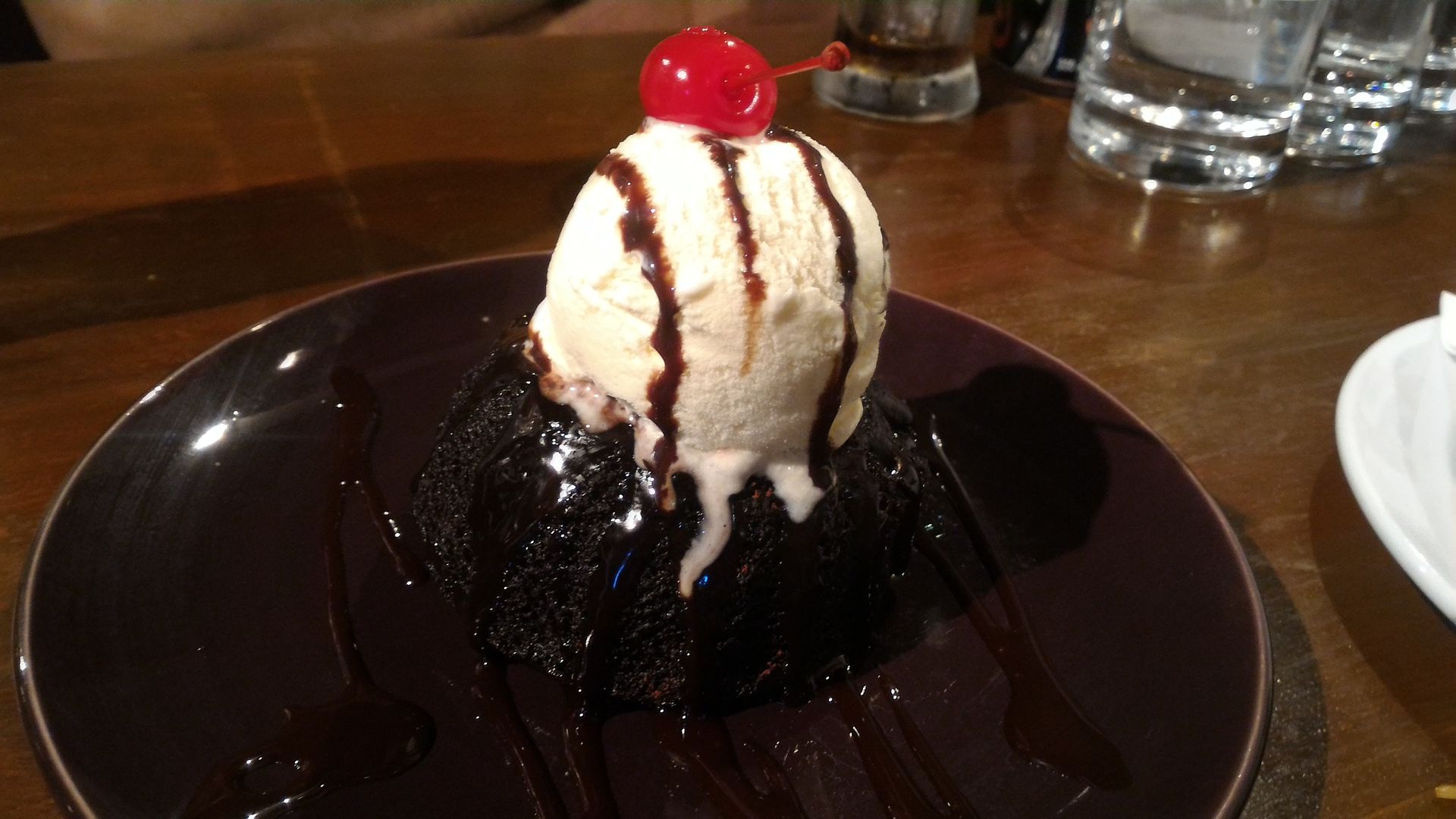 Choco Lava Cake, Php290.00
Our son chose our dessert which was
Choco Lava Cake
topped with vanilla ice cream and cherry. It was warm, soft and mouth-watering with just the right amount of sweetness. It was the perfect way to cap off our delightful meal.
Rue Bourbon Bar & Restaurant
Unit 153, Forbes Town Center
29th Street Bonifacio Global Central
Taguig City