Have a fun playtime experience with McDonald's new Smurfs Happy Meal toys! Collect all eight (8) Smurfs Happy Meal toys in vibrant colors! Each toy has a specially designed Smurf house and two unique Smurf friends, including favorite Smurfs characters like Papa Smurf, Brainy Smurf and Smurfette, so you can complete your own Smurfs village.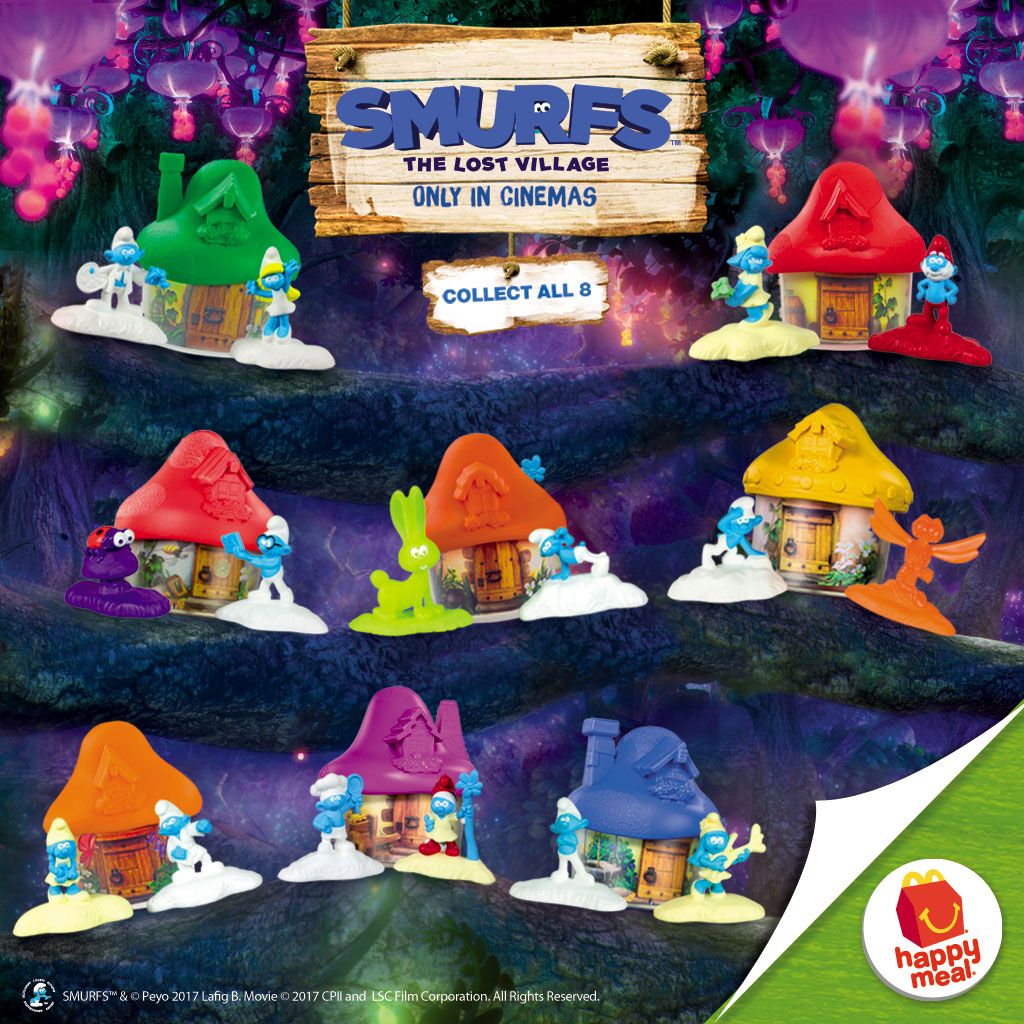 These adorable Smurfs Happy Meal toys will roll out in all McDonald's stores nationwide starting March 25. Each toy comes FREE with every purchase of a McDonald's Happy Meal! Choose from a Cheesy Eggdesal or 1-pc Chicken McDo during breakfast hours and 1-pc Chicken McDo, 4pc Chicken McNuggets, Burger McDo or McSpaghetti during regular hours. Happy Meals come with a choice of fries or corn and orange juice for a delicious treat!
Make your playtime extra magical with the latest McDonald's Happy Meal collection. Share photos of your Smurfs village on McDonald's Facebook page, www.facebook.com/McDo.ph, or tag @McDo_PH on Twitter and Instagram.