Because our Holy Week was spent entirely at home, I was actually looking forward to Easter Sunday to get out of the house, breathe some fresh air and try new dining places. We left the house past 1:00 p.m. without having had lunch yet, and soon after, we found ourselves seated inside a spacious, clean and quiet restaurant in Uptown Parade in BGC serving European cuisine. The place is called Palate Restaurant.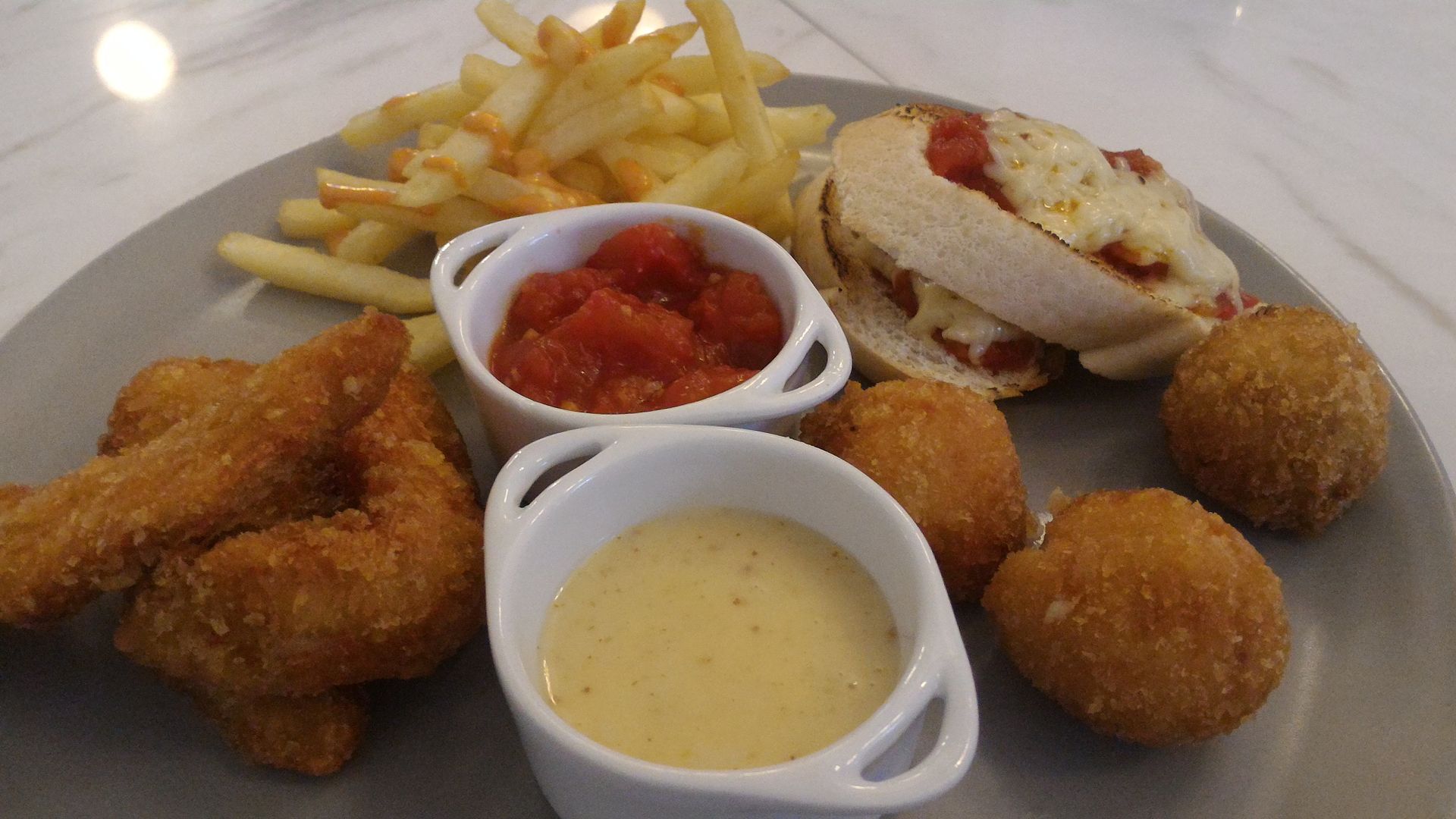 Appetizer Platter, free
Believe it or not, we got this
Appetizer Platter
for free! Yup, this is part of Palate Restaurant's Easter Sunday promo. Diners would get free Appetizer Platter with two glasses of regular iced tea for a minimum purchase of Php1000. There are four appetizers on this platter: chicken fingers, fries, croquetas and mini bread slices with tomato salsa and melted cheese. All three of us are divided when it comes to what we liked the most about this platter. Hubby enjoyed the mini pizza thingy, I liked the croquetas the most, while our son finished both the chicken fingers and the fries, which he said were yummy!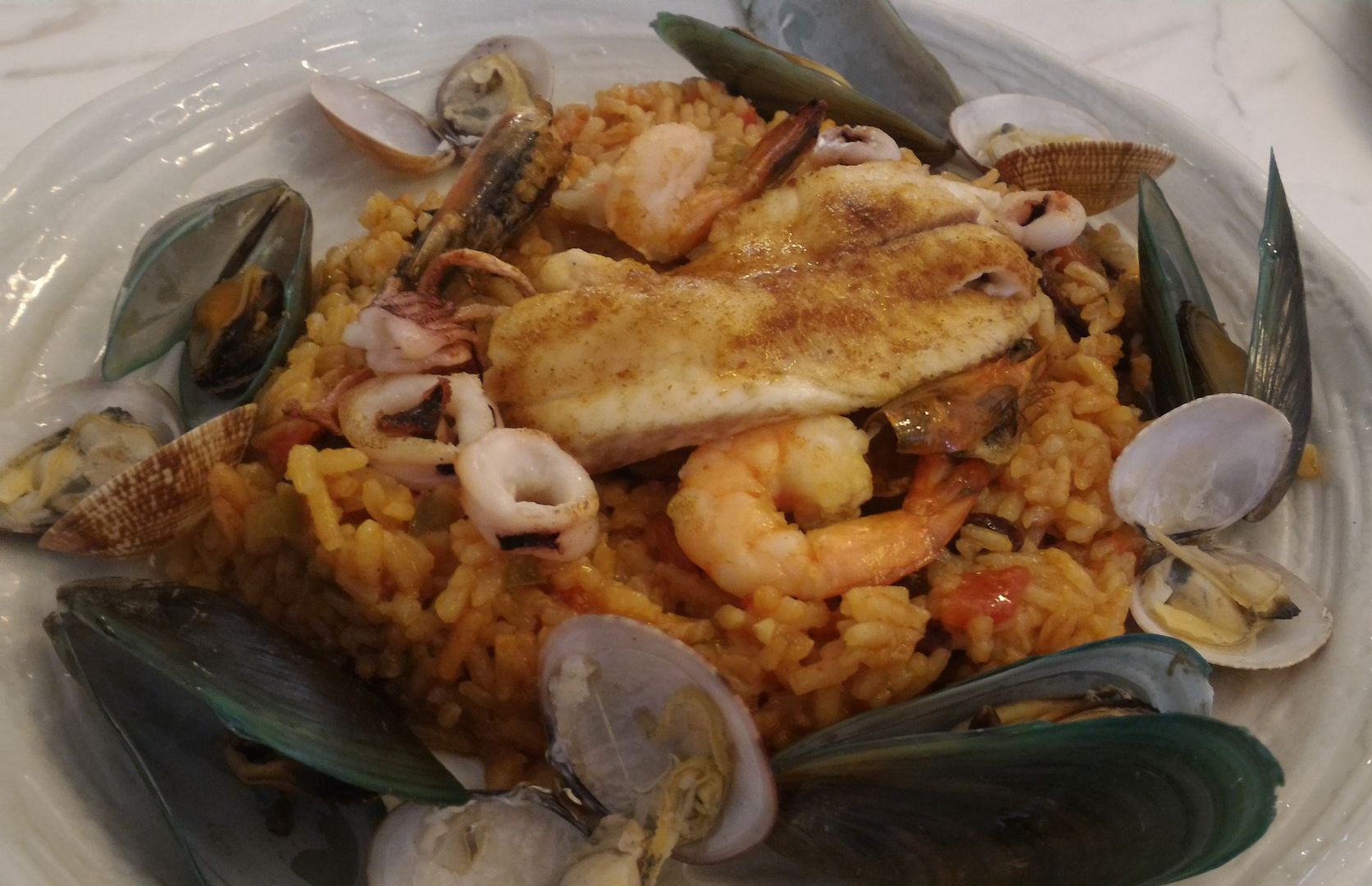 Seafood con Arroz, Php585.00
Because the appetizers were great, we were quite excited to sample the rest of the items we ordered. I'm telling you, they didn't disappoint! I super loved this
Seafood con Arroz
! It's similar to paella with assorted seafood. It has fish, shrimps, squid, mussels, clams, plus chorizo and spiced rice. It was delicious!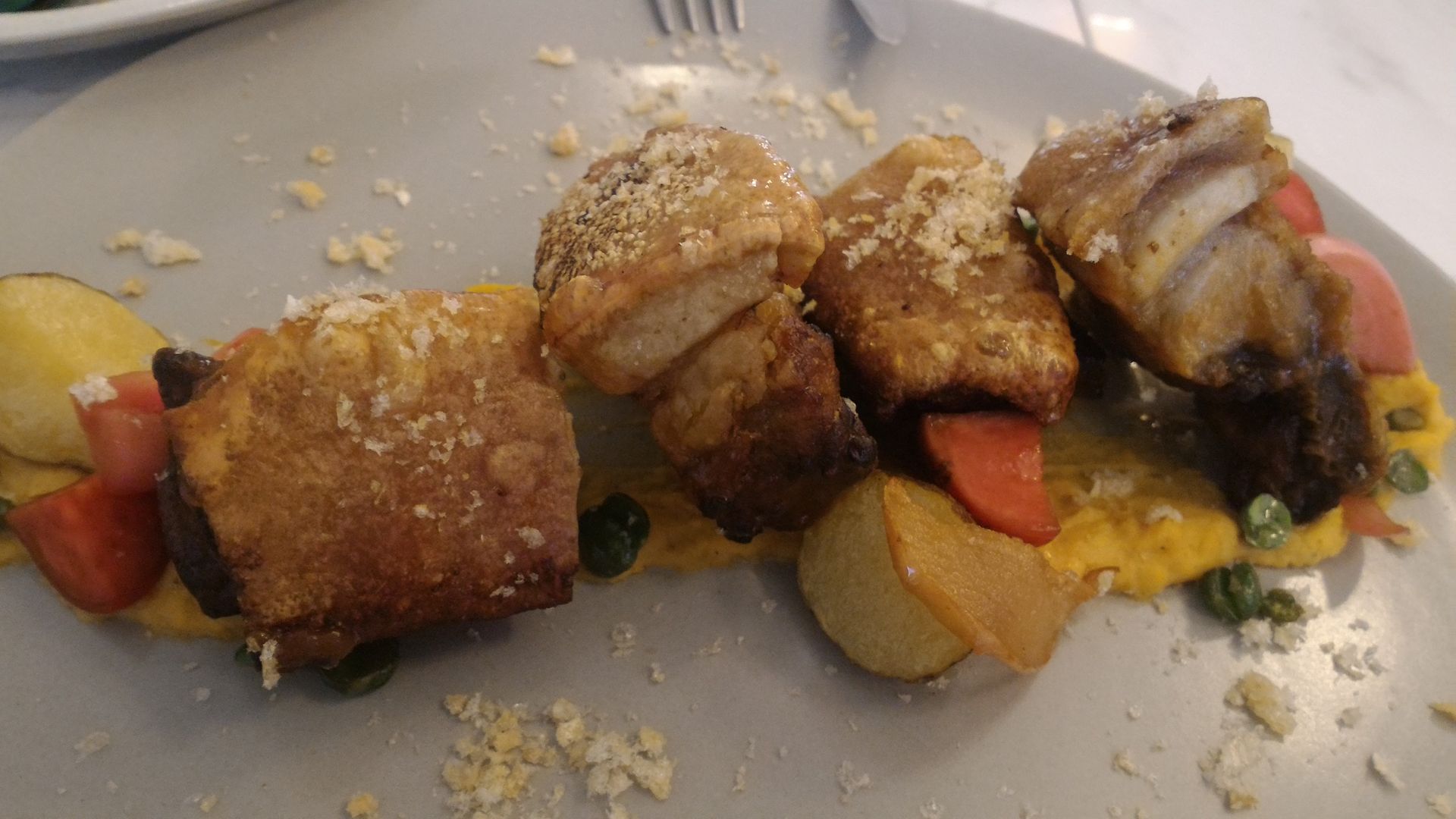 Crispy Pork Belly, Php450.00
This
Crispy Pork Belly
with red wine glaze, served with sweet potato puree, apples and sprinkled with crushed chicharon, is another must-try at Palate Restaurant! Crispy here is an understatement because it's not only crispy; it's uber crispy! And that makes it more delightful! It was also seasoned perfectly that one serving of rice wouldn't be enough. Lol!
Chocolate Shake and Lychee Shake, Php150.00 per glass
These tall glasses of
Chocolate Shake
and
Lychee Shake
for my son and me were sweet, cool and refreshing! Mine even have chunks of lychees in it.
I can honestly say that dining at Palate Restaurant was time and money well spent. Food was A-Okay, and service was good, too. We're coming back here, for sure!
Palate Restaurant
Retail 4, 2nd Floor, Uptown Parade
Megaworld Boulevard corner 38th Street
BGC, Taguig City