Le Petit Soufflé really made a lasting impression on me when hubby brought me and our son there for the first time on Black Saturday. The place exudes positive vibes with its bright and colorful interior. Its cozy and laid-back ambiance will make every diner linger a bit more. Chef Christine Lotilla and Chef Miko Aspiras are at the helm of Le Petit Soufflé.
What's a soufflé to begin with? For the uninitiated, a soufflé is a baked dish made with egg yolks, beaten egg whites and other ingredients. Souffles can be served as a main course or as desserts.
So what did we order at Le Petit Soufflé? We tried three of their bestselling dishes, namely: Le Petit Carbonara Soufflé, Squid Ink Riz and Japanese Beouf Curry.
Le Petit Carbonara Soufflé, Php355.00
Our son, a certified carbonara lover, would never pass up the chance to try the
Le Petit Carbonara Soufflé
. It's fettuccini with bacon, egg, cream sauce and cashew. The soufflé topping makes it more interesting and lovely to look at, and this also adds to the creaminess of the carbonara. Our son approves of this! He wasn't able to finish all of it, though, because the serving was quite big for his 10-year-old tummy.
The Le Petit Carbonara Soufflé comes with three slices of bread. My son barely touched these, though, because he was already satisfied with his carbonara.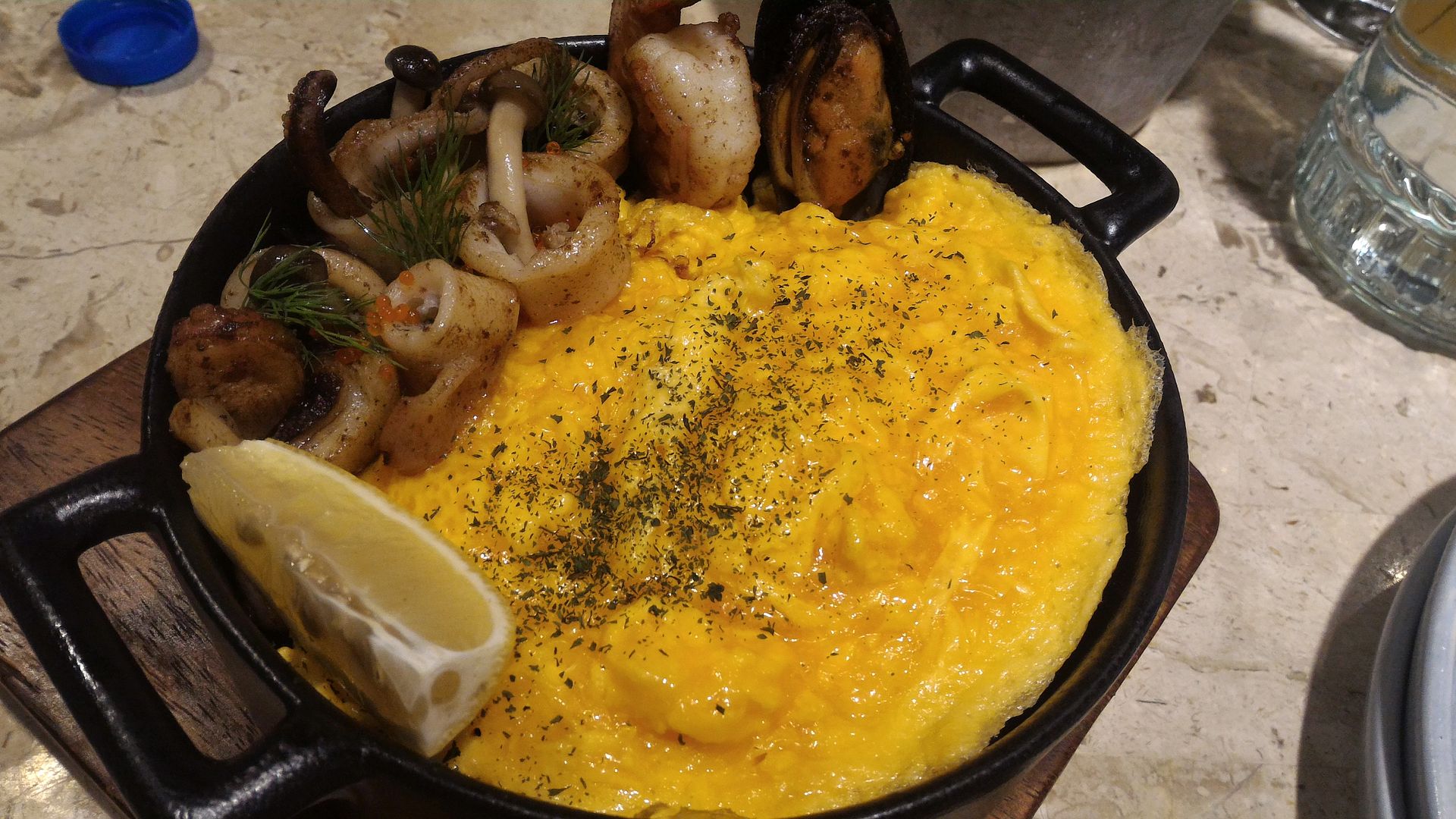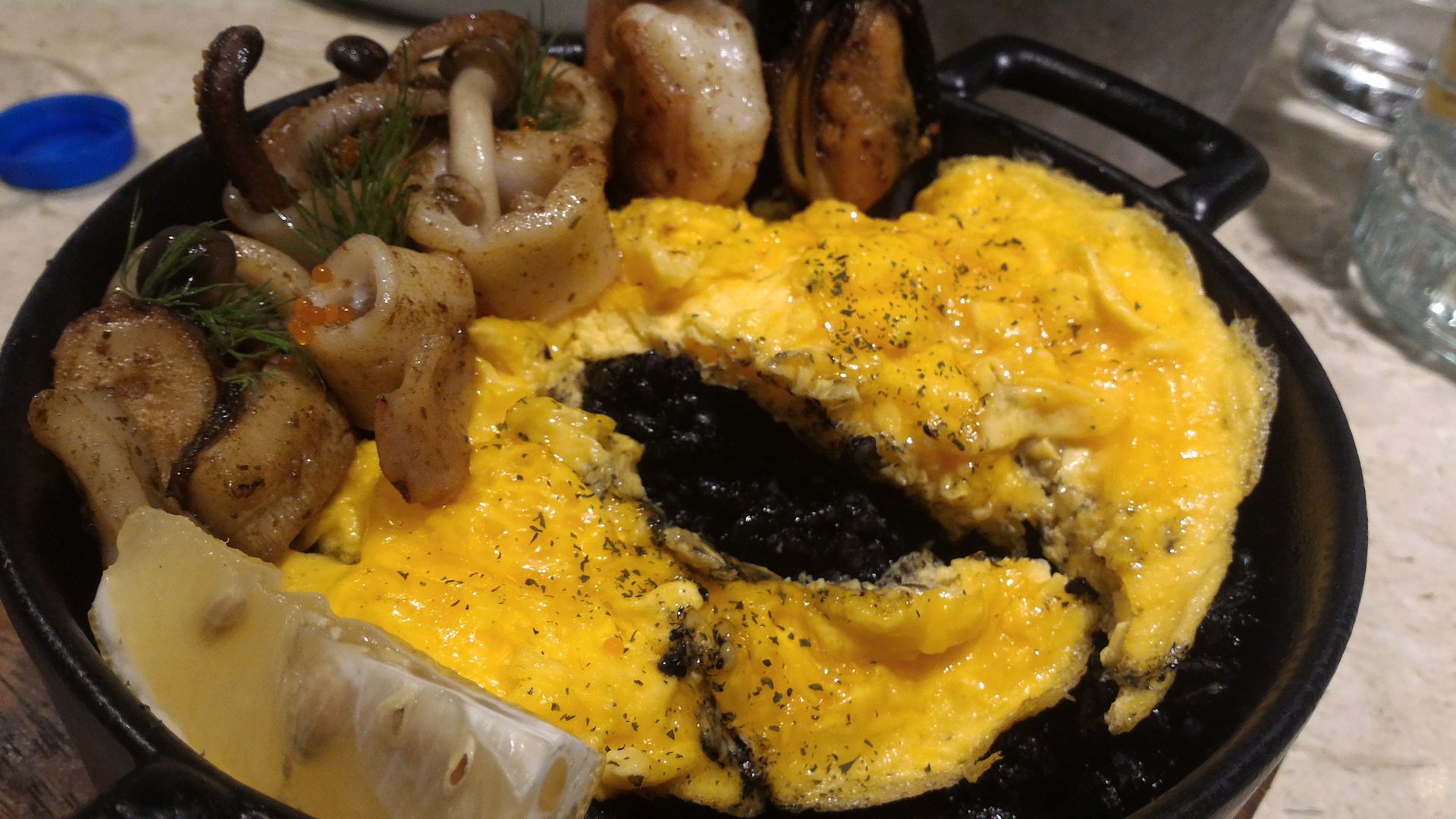 Squid Ink Riz, Php395.00
The
Squid Ink Riz
is another bestseller at Le Petit Soufflé. It's like Paella Negra made with short-grain Japanese rice with squid ink served with seared shimeji mushrooms and grilled seafood (shrimps, squid, scallops and mussels) plus scrambled egg. And if you noticed, there's salmon roe, too, for the Japanese touch. We love all the ingredients in this dish, but we find it leaning more on the salty side.
Japanese Beouf Curry, Php495.00
This was how the
Japanese Beouf Curry
looked like when it was served on our table. The fluffy yellow thing on top is cheese soufflé. Underneath the cheese soufflé are beef short plate strips with Japanese rice.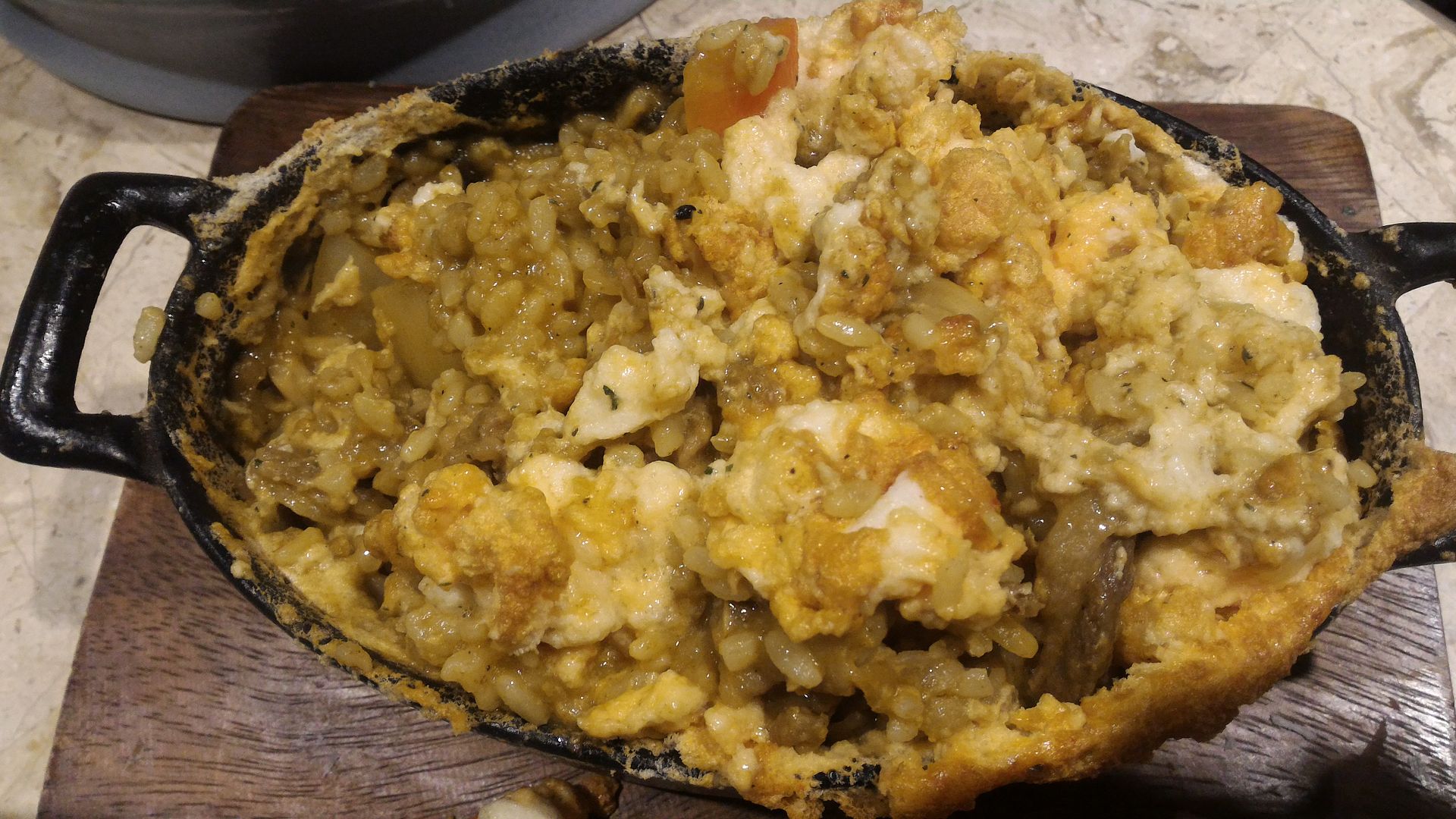 This Japanese Beouf Curry is really flavorful, and hubby and I enjoyed eating it hot.
We haven't tried Le Petit Soufflé's desserts, though, so we'll definitely come back soon.
Le Petit Soufflé
2/F Mega Fashion Hall, SM Megamall
Mandaluyong City