The bangus-lover in me got so pumped up over GoodAh!!!'s latest food offering: Sinigang sa Miso Boneless Bangus! I got first dibs on this tasty and healthy dish last Wednesday at GoodAh!!!'s Metrowalk branch, together with fellow bloggers.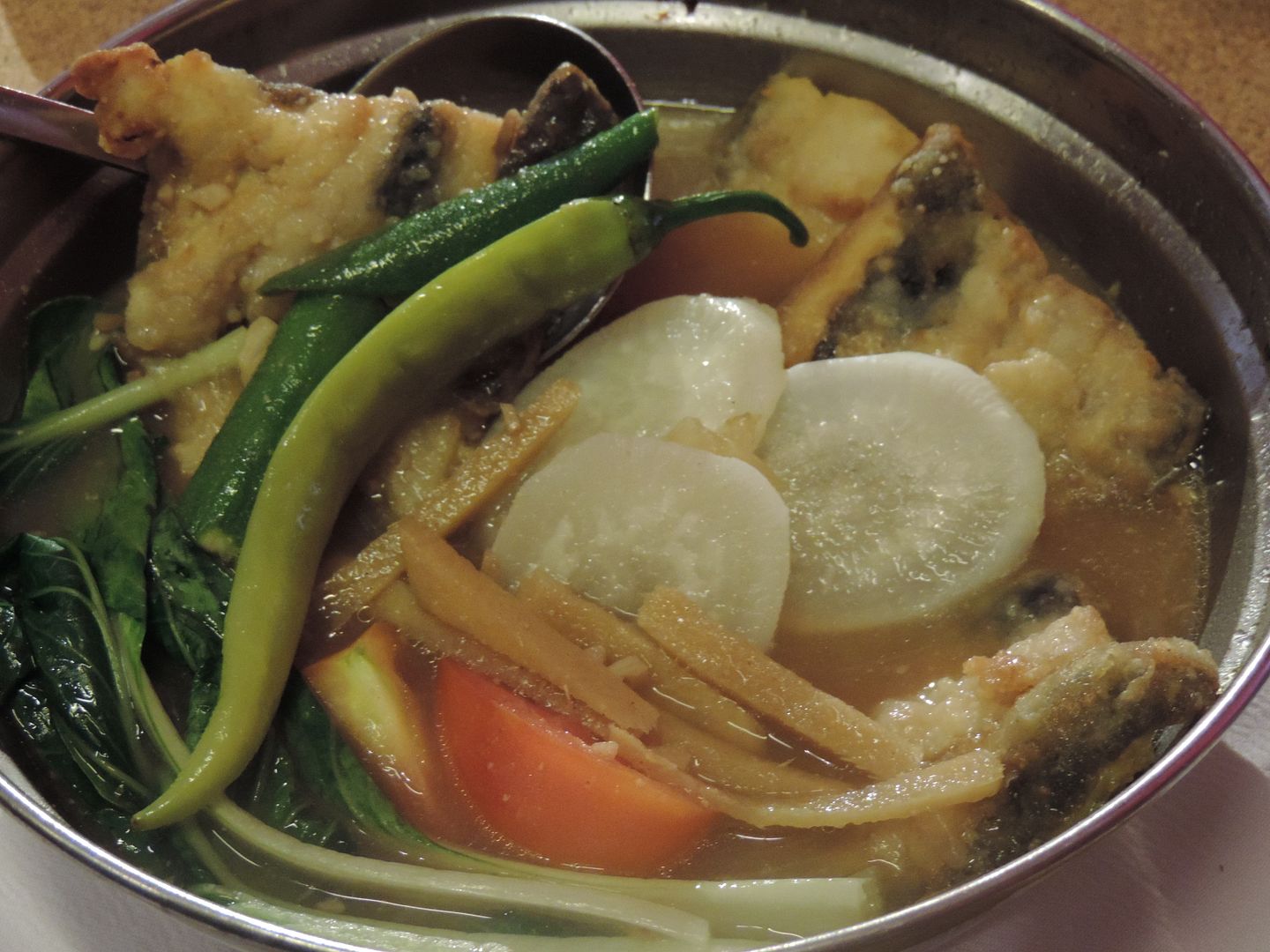 Whether
bangus
(milkfish) is put in
Sinigang
, stuffed and grilled like
Relyeno
, or split, seasoned and fried as
Daing
, Pinoys would go to the trouble of taking out all the bones from this fish just to enjoy its light and slightly creamy meat and its delicious fatty belly.
I really don't mind taking all the bones out of a milkfish, but my husband and son find doing that so inconvenient. That's why I always buy deboned bangus at the supermarket so that we can all enjoy our favorite milkfish dishes minus the hassle.
Marites Ignacio, Operations Head of GoodAh!!!
And this is also the reason why GoodAh!!!'s Sinigang sa Miso Boneless Bangus will surely be a hit with not only my boys but also with every
Pinoy
family.
So what's different about GoodAh!!!'s Sinigang sa Miso Boneless Bangus? Well, aside from using boneless medium-sized bangus cut into four pieces, the fish was first fried to crispy, golden perfection before it's placed on top of a steaming pot of miso soup loaded with fresh and crisp veggies.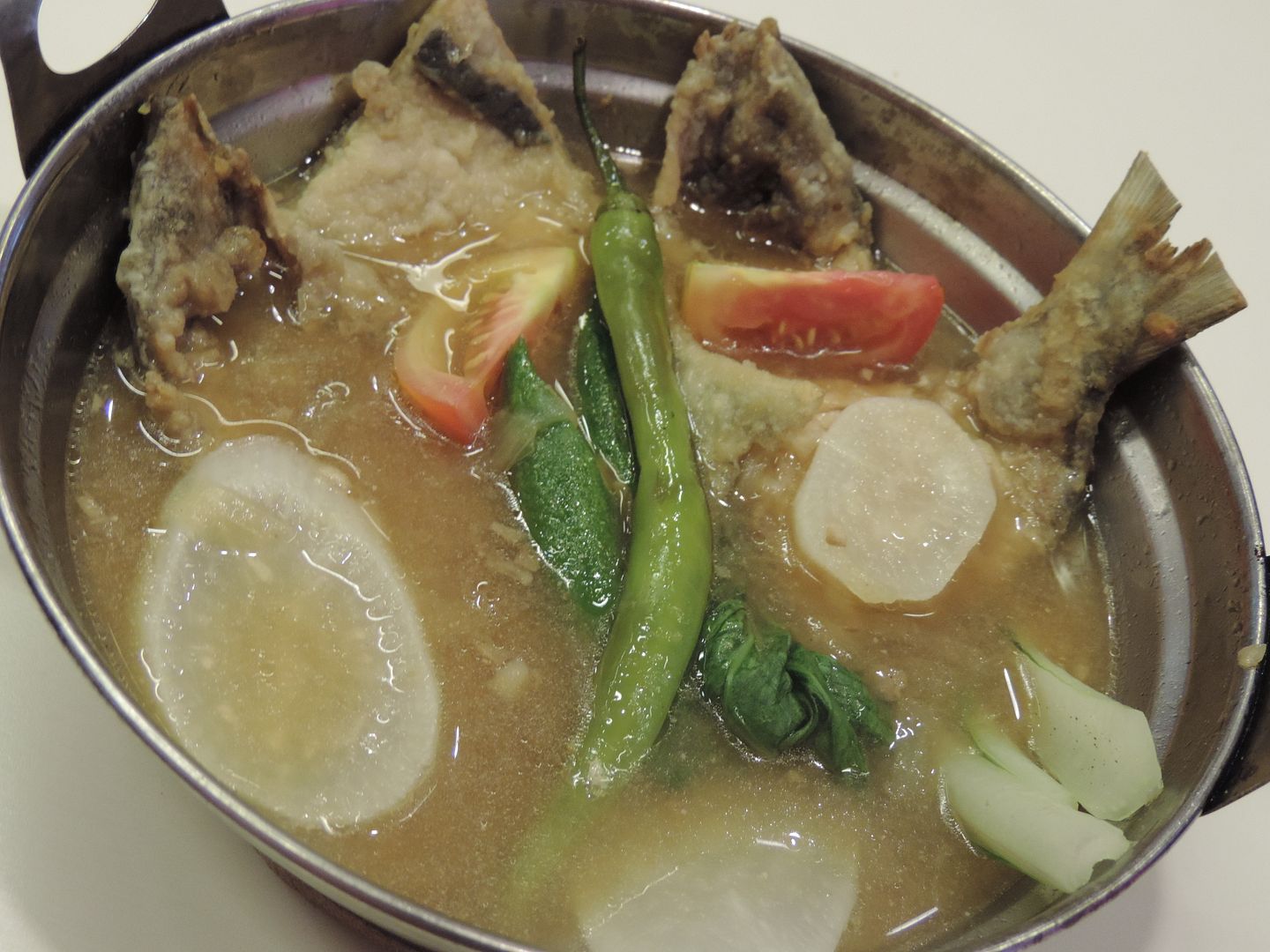 And because GoodAh!!!'s Sinigang sa Miso Boneless Bangus is served in a hot pot, diners can all enjoy the heartwarming hot soup and pair it with several cups of rice, relishing each bite of the boneless bangus meat, veggies and the sour-savory Miso soup.
Since Holy Week is near, now is the perfect time to enjoy this sumptuous healthy dish. The soft and creamy texture of milkfish meat with its fried crunchy exterior gives diners a delicious contrast in textures. The vegetables are perfectly cooked, with a crispness in every bite. The miso soup balances every flavor with its rich complexity that really catches the season. Bangus lovers like me will definitely enjoy this new dish from GoodAh!!!, especially during this Lenten season, when meat dishes are limited for those who are fasting or abstaining.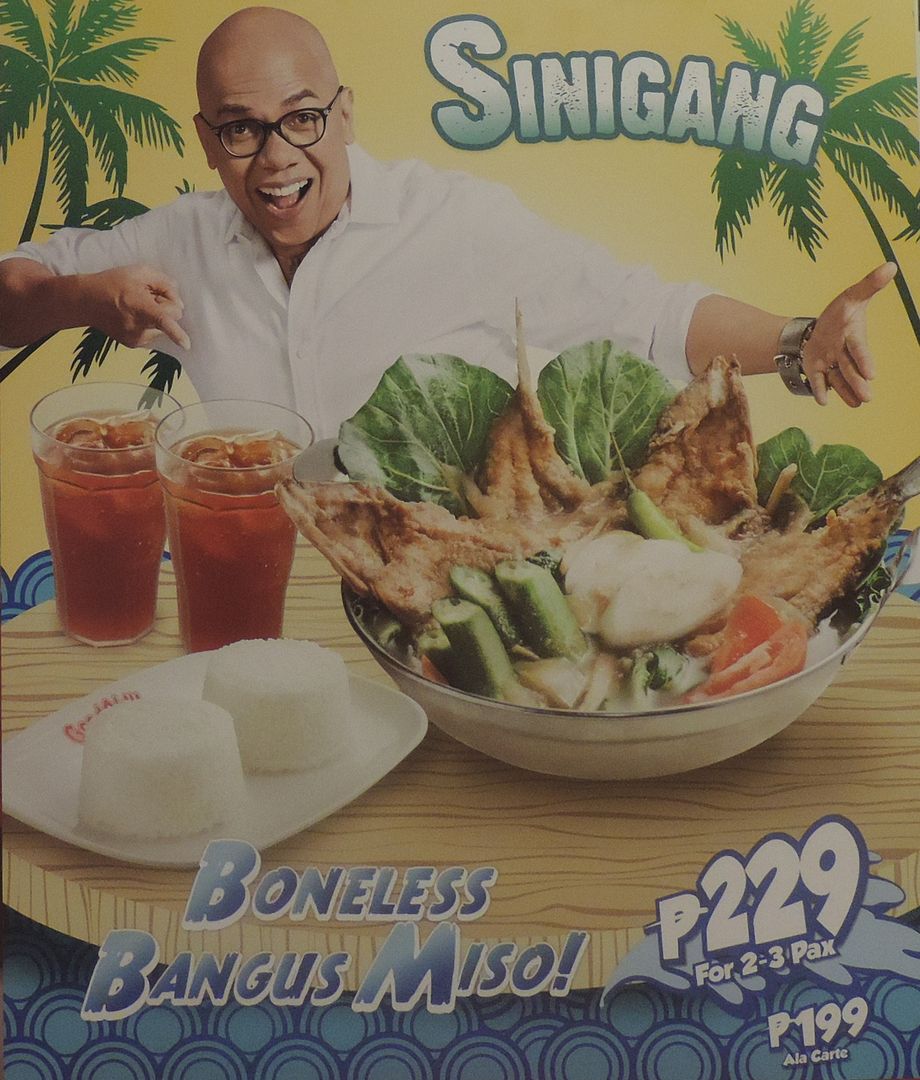 GoodAh!!!'s Sinigang sa Miso Boneless Bangus is now available in all 7 Metro Manila branches for just PhP 199.00 (a la carte) or Php229 (set meal), which is already good for two to three people.
For an extraordinary gastronomic experience, try this Sinigang sa Miso Boneless Bangus with GoodAh's recent popular food offerings, like Krispy Kare-Kare, Crispy Pata and Bulalugaw.
For more than 30 years now, GoodAh!!! has been treating Pinoys to interesting culinary discoveries. This is evident in their coined acronym dishes like Tapsilog,Tosi, Longsi, and many others that have become an essential part of popular Filipino meals today, and take note, each one is "Pagkaing Good for Every-All"!
Visit GoodAh!!!'s website (www.goodah.com.ph) and their FB page (www.facebook.com/GoodahPh) to know more about their exciting food offerings.