For most of us, no dish tastes better than the one prepared by our moms. Indeed, food prepared with love is the tastiest of them all. 19-year-old Bernice Angeline D. Tenorio, JOLLY University Year 4 Cook-off grand winner shares the same opinion.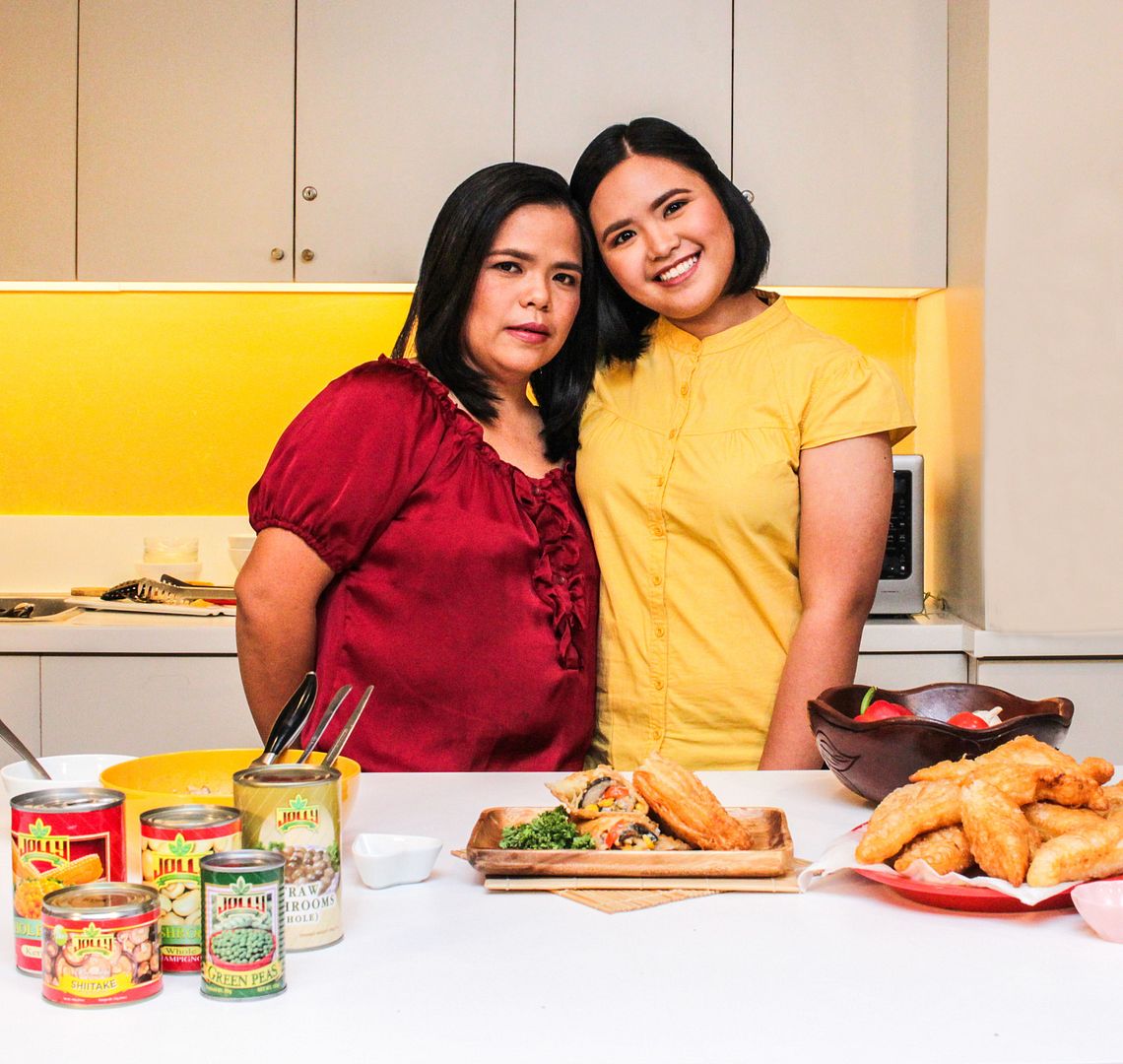 Bernice chose to honor her first kitchen hero,
Mommy Lalaine
, through her cooking. Her award-winning recipe at the recent tilt was not inspired by trips abroad or created for personal glorification but one that was drawn from her fondest memories of, and deep love for, her awesome mother.
Born to be a Champion
Bernice is the eldest among the brood of six. Her humble beginnings didn't stop her from dreaming big. She was raised a champion. In fact, she graduated class valedictorian in grade school and was a consistent top student achiever in high school.
Bernice's interest in cooking didn't start until her grandmother, who operates a home-based kitchenette in Marilao, Bulacan, passed away in 2012. To keep her mother's recipes alive, Mommy Lalaine took over the business. Bernice knew she needed to help her mother run it. That's why she took up Hotel and Restaurant Management at the University of Sto. Tomas (UST).
Mommy Lalaine is a self-trained cook and home-based baker with a degree in Mass Communication from St. Scholastica's College Manila. She gave up her career as a magazine writer and reporter to become a full-time housewife and mother to Bernice and her siblings.
"She's my first idol and mentor. I learned a lot about cooking from her, I look up to her and I try to mirror her strength: her patience, discipline, resourcefulness, the diligence, and how she handled the nitty-gritty aspects of running our small kitchen while looking after the family's welfare. I remember both of us staying up till the wee hours of the morning finishing bulk food orders or decorating cakes for customers. It was tiring but very fulfilling," shared Bernice.
Bernice said that her Mom's perseverance amazes her. "Just like she would in her cakes and pastry creations, she would strive long and hard in executing to the detail to beautifully achieve the end results."
JOLLY Winning Moment
When Bernice heard about JOLLY University Year 4 cooking competition, she immediately signed up to try out and to showcase her innate cooking skills. Mommy Lalaine, her Dad and her siblings supported her in her cook-off bid.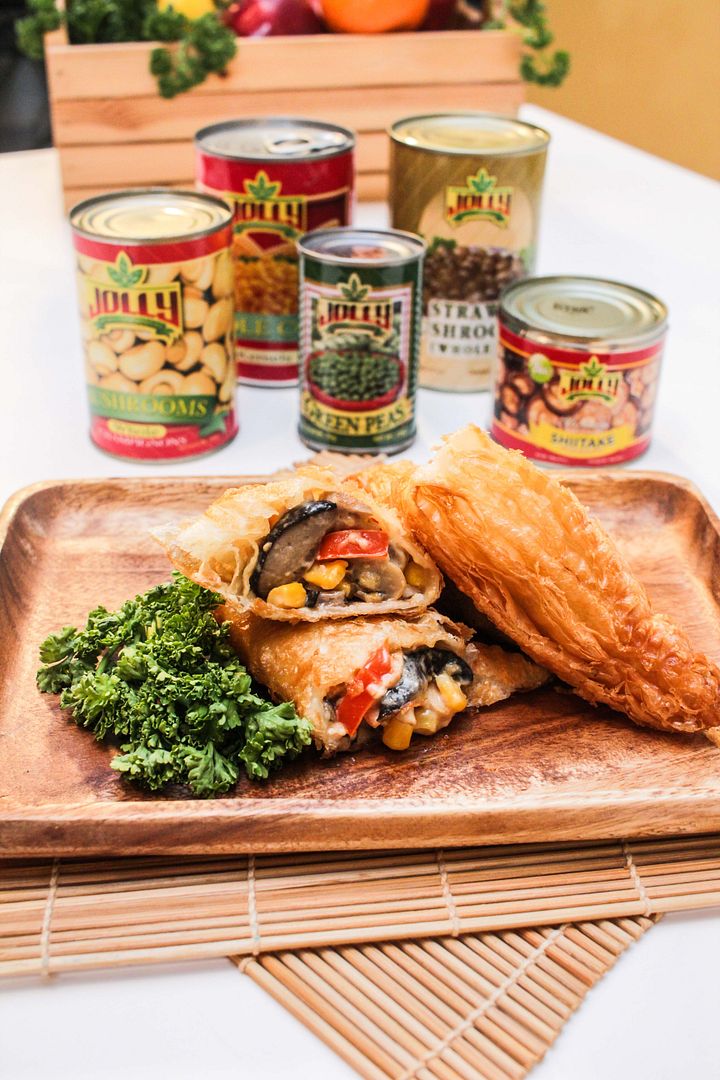 With the help of her coach, Bernice came up with the Chicken and Mushroom Empanadilla dish, her prized entry in the recent JOLLY University Year 4 Cook-Off. The simple yet creative, easy-to-do JOLLY-inspired dish has balanced elements that satisfied judges' expectations. Bernice said this original recipe is her "little" way of thanking mommy Lalaine for everything she has done for her and their family.
Though her winning entry took only less than two weeks to finalize, Bernice is happy that she was given the chance to show her best while dedicating a dish made just for her Mom –- win or lose.
"I didn't have a clear sense of winning; the other entries were equally great. It was a tough competition; I just maintained focus and trust in my abilities and tried my best to apply what I have learned from Mom and from the JU boot camp. I'm pleased to have fought and won the title for my Mom," she added.
Blessed beyond Measure
Bernice is now on her way to breaking new and higher grounds as an aspiring professional chef. She is currently busy training along with fellow representatives from UST for her first out-of-the-country culinary competition, the Hong Kong Culinary Classics happening this month. She dedicates her hard-earned triumphs and delicious new dishes to none other than her mother.
"If there is one thing that I've learned in this journey with my Mom is that there is a reason behind every action that we are doing. Whether good or bad, you learn from the experience and you'll come out as a better person. There's still a long road ahead of me. But with perseverance, guidance, and constant love and support from my loved ones especially my mother, I know many wonderful things will happen eventually," she concluded.
Bernice's mom is a living portrait of the many mothers who have selflessly supported, endlessly inspired and triumphantly rejoiced in their children's unforgettable life milestones.
JOLLY, for its part, pays tribute to all the amazing mothers by providing quality canned vegetables and fruit products that will help moms cook easy-to-prepare, healthy dishes that will inspire to celebrate jolly family meal times together.