If you're cheese lovers like us, you might want to try Greenwich 7 Cheese Overload. It's pizza overloaded with 7 types of cheese: mozzarella, cheddar, edam, parmesan, cream cheese, blue cheese and special cheese.
Because hubby had no work two Mondays ago, June 13, and my eldest niece paid us a visit on the same day, it was the perfect time to try Greenwich 7 Cheese Overload. Hubby wasted no time in calling the delivery hotline number of Greenwich for our much-awaited cheesy treat.
Because we live near Robinsons Galleria where our pizza would come from, our Greenwich 7 Cheese Overload was delivered to us hot and fresh from the oven!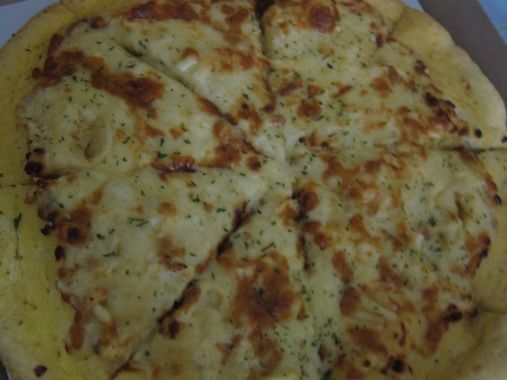 Greenwich 7 Cheese Overload Pizza (Family), Php439.00
It didn't take us long to finish the entire pizza because it was really yummy, and the pizza dough was super soft, too. And what better way to wash down our pizza than with ice-cold Coke Zero!