Last Saturday, our little boy asked for donuts. Since it was snack time already, hubby insisted we have donuts and coffee at Krispy Kreme at Robinsons Galleria.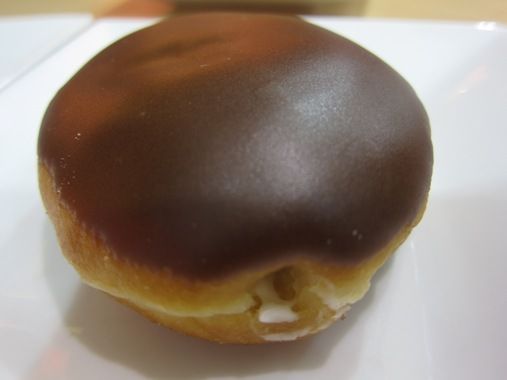 Chocolate Iced Kreme Filled, Php44.00
This was our little boy's choice, but when he tasted the filling, he stopped eating and said he didn't want it anymore because it's too sweet.
New York Cheesecake, (I'll check the the price on our next visit; the cashier punched in the wrong order. LOL!)
I tried this because I love cheese, but I was overwhelmed by its sweetness.
Blueberry Kruffin, Php65.00
This was what I liked because it's not too sweet. This was hubby's order actually, but since I wanted it, he had no choice but to share it with me. LOL!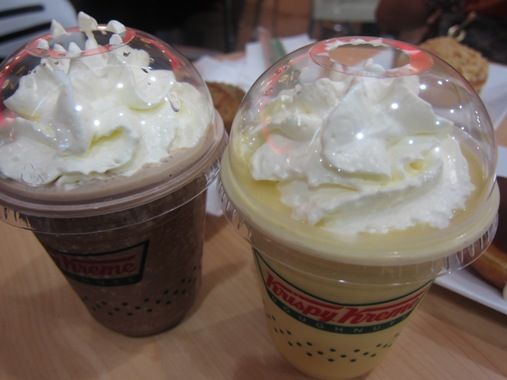 Mocha Latte and Mango Kreme, Php125.00 each
The Mango Kreme was refreshing. I loved it! Hubby enjoyed his Mocha Latte, too.