The first time we tried BonChon Chicken was January of this year, and that was at Ayala Triangle Park located on Ayala Avenue, Makati City.
We liked their chicken so much that we promised to be back soon. Now we don't need to go far to satisfy our cravings for BonChon chicken because they recently opened their latest branch at Robinsons Galleria.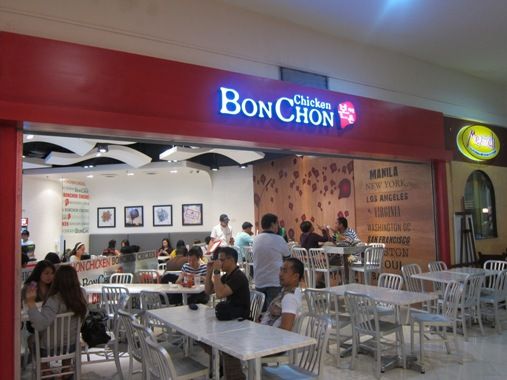 Here's a little trivia: BonChon chicken is healthier than traditional fried chicken because it's fried twice. This Korean frying technique pulls out the fat in the skin, which results in leaner fried chicken. This style of frying is also what makes this fried chicken really crunchy.
We went to BonChon Chicken two Saturdays ago and ordered Chicken Drumsticks Rice Box (2 pcs.) for hubby, Chicken Drumsticks Rice Box (1 pc.) for Justin's yaya and Chicken Wings Rice Box for me. Don't worry about the little boy; he was busy nibbling on his favorite Twistix potato.
Chicken Drumsticks Rice Box (2 pcs.), Hot and Spicy, Php145.00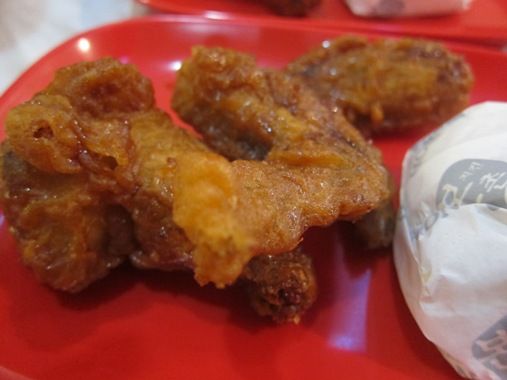 Chicken Wings Rice Box, Soy Garlic, Php135.00
The hot and spicy was too hot for me, but hubby loved it! What we liked about BonChon chicken is that they're crispy, juicy, and tasty! We will definitely come back for more!
BonChon Chicken
2nd Level Extension, Robinsons Galleria
Quezon City
Telephone No.: (02) 477-1818