We've eaten at Mongkok twice already, and I'm including here the foods we've had on both occasions.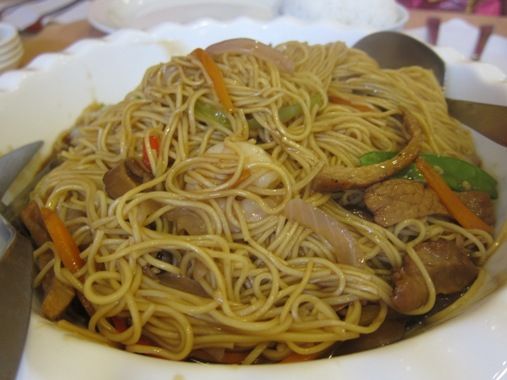 Cantonese Chow Mein, Php240.00
All four of us, three adults and one preschooler, agreed that this was delicious! We wanted our
pancit
to be a bit saucy, and we got what we wanted!
Lechon Kawali, Php 250.00
We regretted ordering this because it was cold and dry.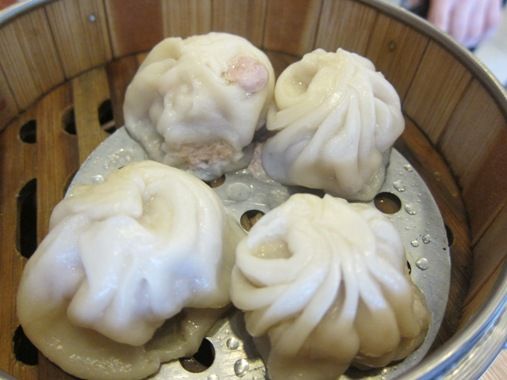 Chao Long Pao, Php70.00
Four pieces of Chao Long Pao were not enough for us. We liked this!
Duck Pao, Php75.00
I only had a small bite of this because I was already full from the chow mein and rice that I gobbled up. Both the duck meat and the siopao sauce were sweet, so we ended up eating only the duck pao without the sauce.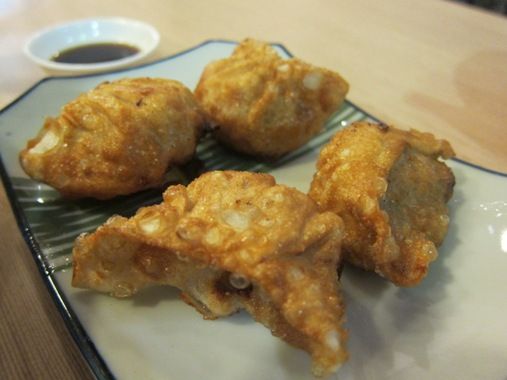 Pan-fried Shanghai Dumpling, Php75.00
The Chinese vinegar that they served enhanced the taste of this otherwise plain-tasting dumpling.
For our drinks, we ordered one glass of Sjora, bottomless, (Php70.00), and Jasmine tea (Php25.00). Mongkok doesn't serve free tea like other Chinese restaurants.
The prices of food here are really affordable, plus we found something we liked. We will visit this place again for sure.
Mongkok
4th Level, Robinsons Galleria
Quezon City
Telephone No.: (02) 636-6416