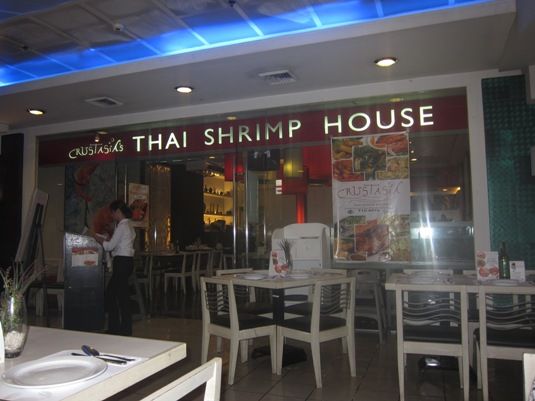 We were at Shangri-La Plaza Mall last Saturday for my dental prophylaxis at Dentista, Inc., which was long overdue. We looked for a place to eat after my visit to the dentist, and this restaurant caught our fancy: Crustasia's Thai Shrimp House.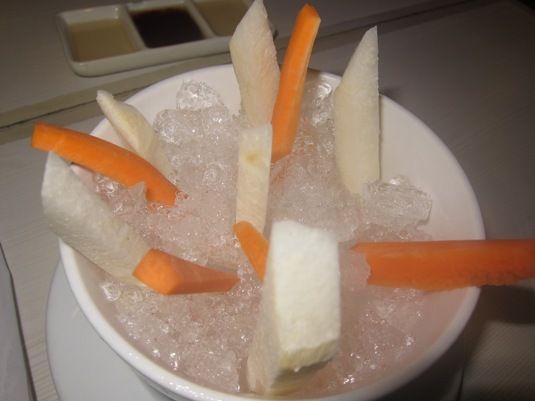 Fresh Carrot and Turnip Sticks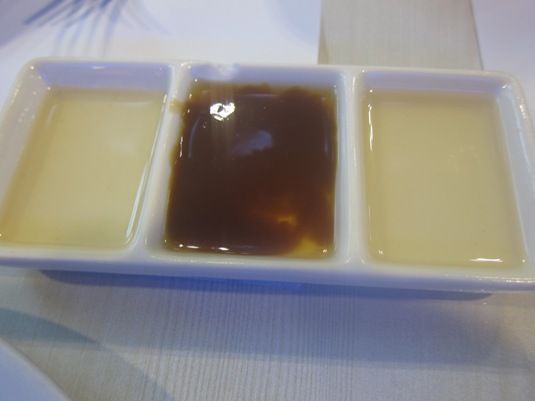 Dips (Vinegar, Hoisin Sauce and Plum Sauce)
These were compliments of the house, something to nibble on while waiting for our orders.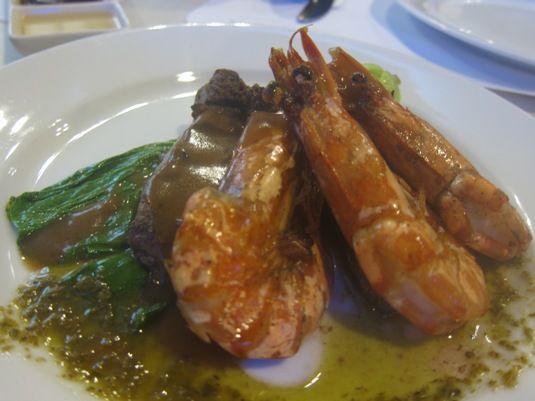 Grilled Beef Tenderloin Medallions and Prawns, Php435.00
This was good but quite expensive!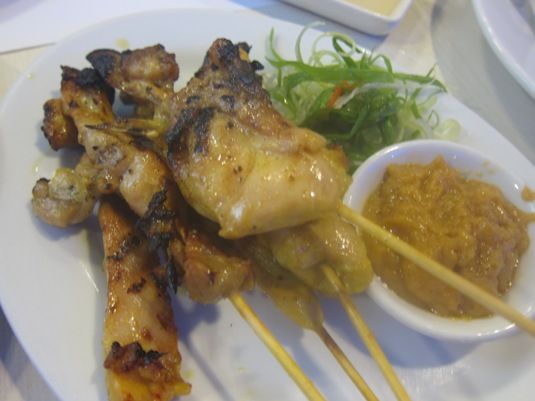 Chicken Thai Satay with Peanut Sauce, Php245.00
We loved this! The Chicken Thai Satay was cooked just right, and the peanut sauce perfectly complemented this chicken dish.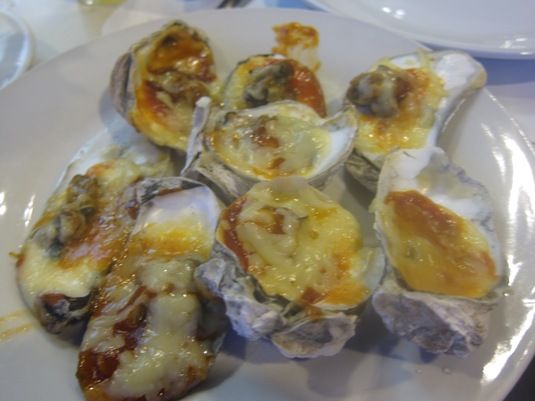 Oysters Baked with Sambal, Php275.00
According to
foodreference.about.com
, "sambal" is "a spicy, chili based sauce or relish that is popular in many countries across Southeast Asia, especially Indonesia andMalaysia. The sauce consists of ground or pureed chilies and may include small amounts of other ingredients such as citrus juice, shallots, fruit, salt, sugar, or other spices. Making this spicy chili paste is a way to preserve chilies and is often used when fresh chilies are not available."
These were yummy, cheesy oysters! However, eight small oysters were simply not enough for three hungry adults. LOL! I said three because my son was already content with the Chicken Thai Satay.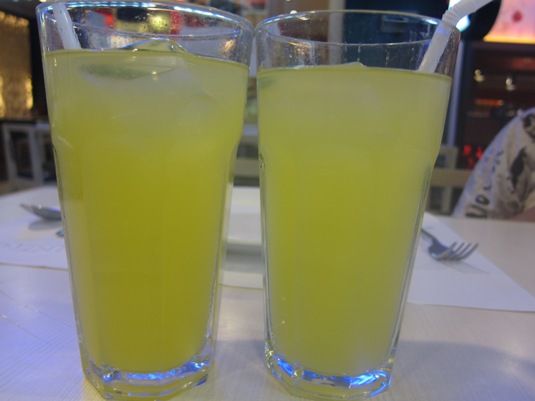 Dalandan Juice, Php85.00
This was cool and refreshing!
This restaurant offers good food, but it's a bit pricey, so choose your orders well.
Crustasia's Thai Shrimp House
Level 6, Shangri-La Plaza Mall
Mandaluyong City
Telephone No. (02) 910-4096