Classic Savory Chicken opened s branch in Robinsons Galleria last January 2012.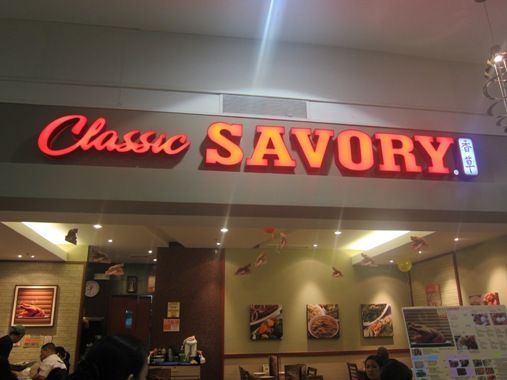 We had dinner here last January 28, 2012 and ordered the following:
Savory Chicken
,
Patatim Special
,
Long Life Pancit Canton
and
Savory Tropical Coolers
.
Savory Chicken (whole), Php345.00
To be honest, I have no idea what Savory Chicken tastes like because I grew up eating either KFC, Jollibee, or McDonald's fried chicken. I have learned to love Max's fried chicken in recent years and have been a returning customer because I love most of the foods they serve and not just their fried chicken and also because Max's Restaurants are accessible. This is not the same with Classic Savory Chicken. I have seen only a few branches of Classic Savory Chicken, and that's the reason why when it opened a branch in Robinsons Galleria, I couldn't pass up the chance to try out this restaurant.
We liked this chicken, and we agreed with how it was described in the menu. It was tender, juicy and flavorful. We brought home what's left of this Savory Chicken and when my father (Justin's lolo) tasted it, he said it's still good!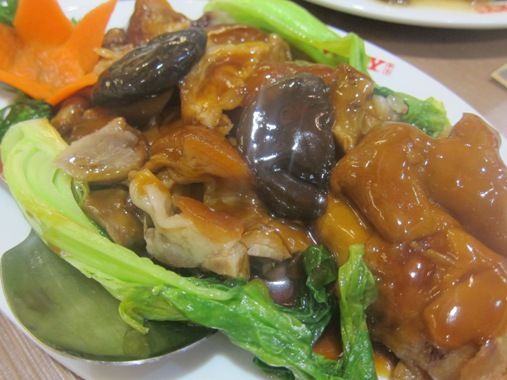 Patatim Special (half), Php285.00
Hubby likes this the most. The boneless pork thigh was tender, and the sauce was tasty.
Long Life Pancit Canton, Php195.00
We ordered this because hubby loves pancit canton. What I liked about this was its thick sauce and generous toppings of meat, seafood and vegetables.
Savory Tropical Cooler, Php45.00
It's an interesting combination of pineapple, orange and guava fruit juices; this was refreshing!
Classic Savory Chicken
2nd Level, Robinsons Galleria
Quezon City