I'm keeping this box of Max's Corner Bakery caramel bars away from my 5-year-old son. Out of sight, out of mind! That's because he keeps asking for more. That's how much he loves these uber delicious caramel bars!
Max's Caramel Bar (18pcs.), Php140.00
Max's caramel bars are "soft, chewy caramel bars made with premium milk and butter generously topped with ground peanuts."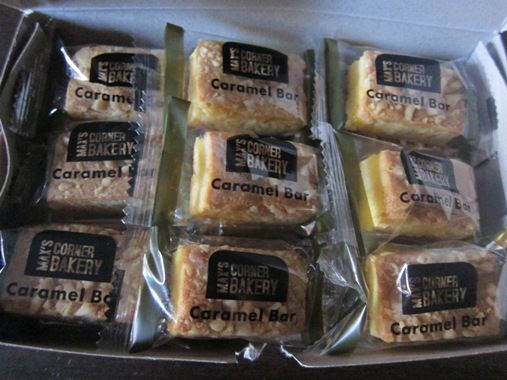 Do your kids love Max's caramel bars, too?