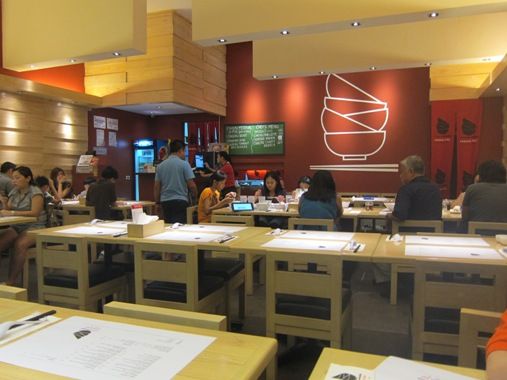 It was our first time as a family to go to Eastwood Mall last February 26, 2012; that's exactly two Saturdays ago. Because it was almost 6pm when we went there, we decided to have dinner in one of the nearby restaurants. We chose to dine at Ramen Bar.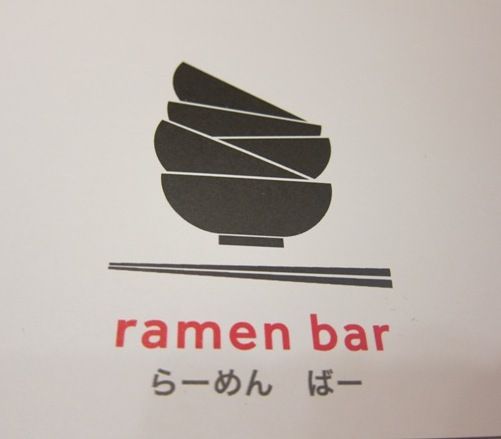 We ordered the following:
Kakuni Buns
,
R.B.S. #1
,
Spicy Karaage Ramen
and
Chicken Namban Rice Bowl
.
Kakuni Buns, Php180.00
Melt-in-your-mouth pork belly wrapped in a special white bun
We absolutely loved these! The pork belly was flavorful and the soft white buns were a nibbling delight. The little boy enjoyed these so much that he ate more of these than his Dad and I did.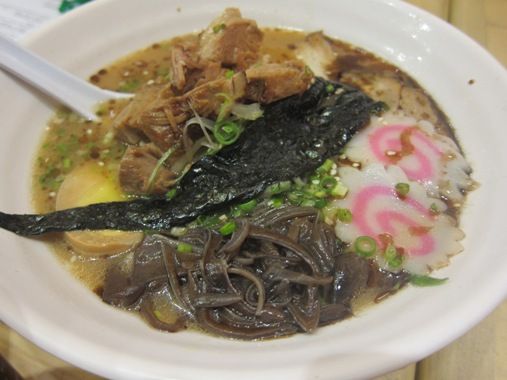 R.B.S. #1, Php380.00
Soy-infused Tonkotsu Ramen topped with tamago, naruto, nori, negi, chasyu, and kakuni
That's a busy-looking bowl! This was hubby's choice. I tried it, and I liked it! We enjoyed the topping combinations plus the flavorful pork bone soup and noodles.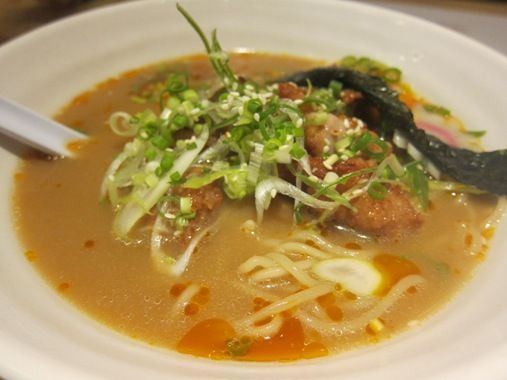 Spicy Karaage Ramen, Php280.00
Spicy Shoyu Ramen topped with fried boneless chicken
We wanted our noodles only slightly spicy, and that's what we got. I couldn't help but compare it to R.B.S. #1. First, this wasn't too hot when it was served, and second, it was a bit salty.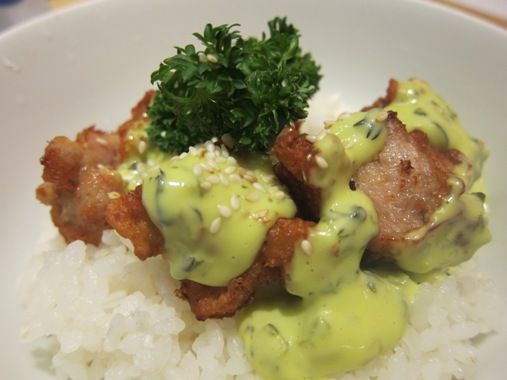 Chicken Namban Rice Bowl, Php185.00
According to Wikipedia, chicken namban is "fried battered chicken dipped in a vinegary sauce and served with tartar sauce."
This was okay, except that we've already ordered two huge bowls of noodles, so our tummies were already quite full when this arrived. Besides, one of our noodle orders already had fried chicken in it, so I shouldn't have ordered this in the first place.
Well, the noodles are a bit pricey, but they're good for sharing. We also liked most of what we ordered, so yes, we'd love to eat here again.
Ramen Bar
Ground Level, Eastwood Mall
Libis, Quezon City
Telephone No.: (02) 570-9457