Upon hubby's insistence, I finally tried Gong Cha at SM Megamall three Saturdays ago, May 12, 2012 to be exact.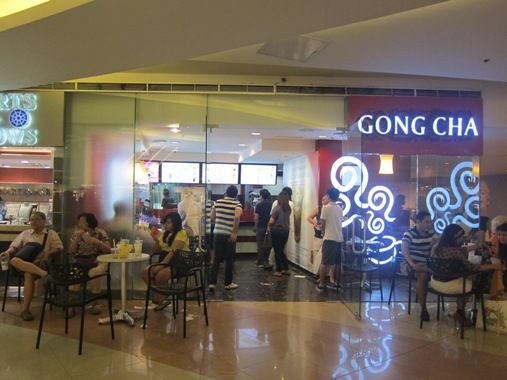 We tried their
House Special
. Hubby ordered
Gong Cha Milk Winter Melon Tea
for him and
Gong Cha Milk Earl Grey Tea
for me.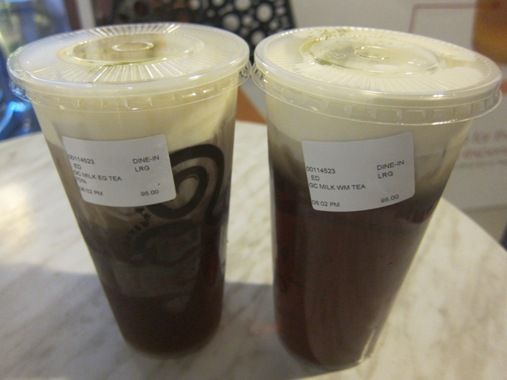 Gong Cha Milk Earl Grey Tea and Gong Cha Milk Winter Melon Tea, Php95.00 each
We decided to sit outside the store, and I immediately took a sip of my Milk Earl Grey tea. Quite naturally because I was using a straw, the first thing I tasted was the tea. The freshly brewed tea was slightly sweet, not bitter, and quite refreshing. Then, I mixed my tea and lifted my straw a bit higher. This was when I was able to savor their special milk cream. It was delicious!
Hubby, on the other hand, opened the lid of his cup before drinking, so he got to taste the special milk cream first before the tea.
According to the poster above, there are three ways to savor Gong Cha House Special. First, you taste their special milk cream by opening the lid of your cup and drinking. Then, you insert the straw to sip their freshly brewed tea. Finally, you mix the special milk cream and the tea using the straw for that delightful Gong Cha experience.
Next time, I'd like to try their Creative Mix.
Gong Cha
SM Megamall Atrium
Mandaluyong City
Telephone No.: (02) 757-5555