Two Saturdays ago, we decided to eat lunch at Rai Rai Ken again because our little boy wants noodles. We visited Rai Rai Ken in November last year, and we really liked their ramen. On this particular visit, we had Fish Finger w/ Cheese, Chicken Teriyaki, Reba Nira Itame and Batchoy Ramen.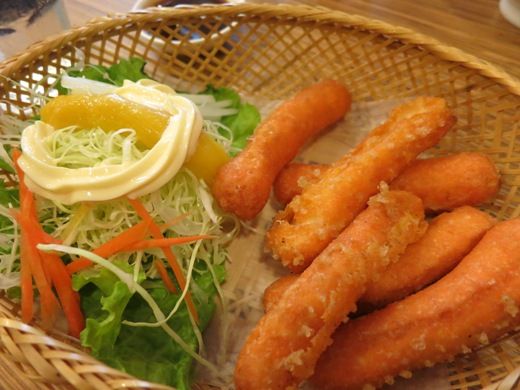 Fish Finger w/ Cheese, Php175.00
These are "breaded fish fingers with cheese filling served with tonkatsu mayo sauce."
We're not supposed to order an appetizer, but we had to buy this to avail of the 50% discount on all ramen. I enjoyed the slightly sweet taste of this fish appetizer even if I couldn't really taste the cheese.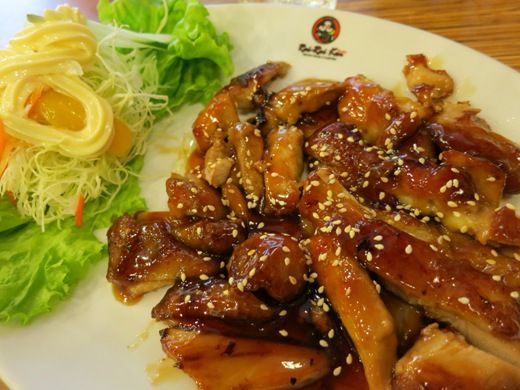 Chicken Teriyaki, Php215
This is grilled boneless chicken, cooked with Rairaiken teriyaki sauce and served with veggie salad. This was okay, but I wasn't really fond of sweet viands, so I only ate a little of this.
Reba Nira Itame, Php190.00
Now, this is a must-try! The combination of crunchy kutchay, beansprout and liver is quite delightful. We loved this!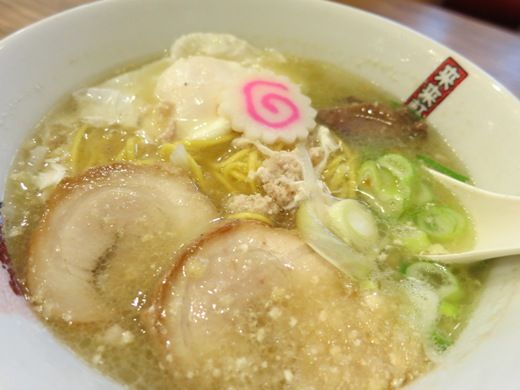 Batchoy Ramen, Php250.00
One of Rai Rai Ken's bestsellers, this Batchoy Ramen is "salt-infused soup topped with liver, chasyu, fresh egg, naruto and pork chicharon." This was hubby's order the last time we visited Rai Rai Ken. Since my son liked it, too, this is what we ordered for the little boy because he specifically requested for noodles. This was delicious!
Because we discovered new dishes that we like at Rai Rai Ken, we will certainly visit this restaurant again.
Rai Rai Ken
4th Level, Robinsons Galleria
Quezon City
Telephone No.: (02) 632-0512