This was what hubby and I munched on inside the cinema while watching a movie at SM Megamall last August 2, 2012.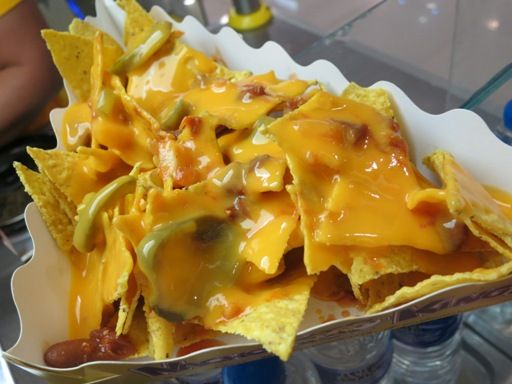 Jumbo Loaded, Php145.00
Jumbo Loaded
has nacho chips and cheese with four (4) free additional toppings. We chose Beef, Salsa, Jalapeño and more cheese! I ate more of this than hubby simply because I missed Nacho King! The chips were crunchy, the cheese was delicious, and the jalapeños gave this movie snack a little kick. Jumbo Loaded with Coke Zero plus a movie date with hubby is happiness!