The first time we visited Krazy Garlik at Greenbelt 5 was more than a year ago. We enjoyed our first visit because we liked the food and the good service. Hubby recently got his Bistro Circle discount card which entitles him to a year of 20% discount on food and beverage in all Bistro Group of restaurants, which includes Krazy Garlik, and that's how we came to revisit this "dining destination that glorifies the taste of garlic."
Happy birthday, Daddy!
We ordered two of their bestsellers: Oxtail and Chorizo Stew and our favorite, Garlicky Crispy Pata. We also presented our free appetizer coupon.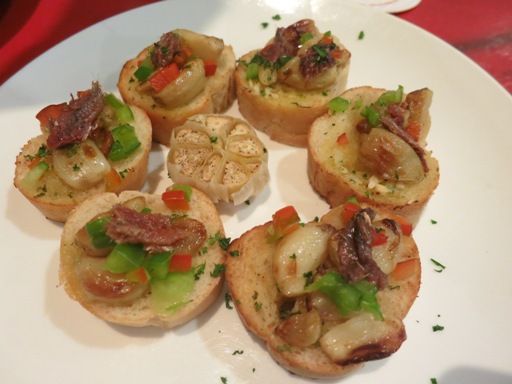 Complimentary Garlic & Anchovy Affection (valued at Php195.00)
We got this for free courtesy of hubby's Bistro Circle discount card. I wasn't really in the mood for appetizers, but this looked too good to pass up. This appetizer had anchovies, green bell pepper, tomatoes, and of course, garlic. It was okay.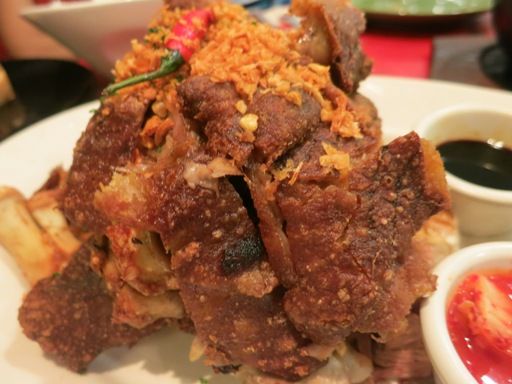 Garlicky Crispy Pata, Php695.00
This was actually what we came here for. Hubby really missed this "deep-fried crispy pork knuckle topped with garlic bits." We all loved this! Even the little boy enjoyed this flavorful, crunchy and garlicky Crispy Pata!
Oxtail and Chorizo Stew, Ph695.00
As the name suggests, it has oxtail and chorizo plus tomatoes and garlic. The rich and thick tomato sauce combined with the extremely tender oxtail meat and flavorful Spanish chorizo was delightfully delicious!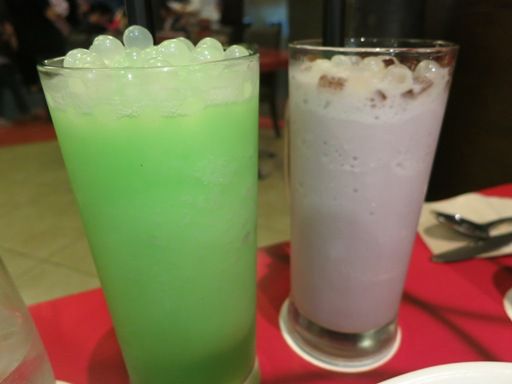 Honey Dew and Coco Yum, Php175.00 each
We also tried two Booba drinks from Krazy Garlik. Hubby ordered Honey Dew for himself, and I had Coco Yum. Notice those white balls on top? We thought they were tapioca pearls, but they weren't; the waiter said they were "booba." I had no idea what they were or what they're made of, but they popped in the mouth when we started chewing them. Hubby and I both found their booba drinks too sweet, plus I would have preferred tapioca balls, instead of "booba" balls in my drink.
Overall, we enjoyed the food, but the Booba drinks were a bit too sweet for our taste. Next time, we'll try their other bestsellers.
Krazy Garlik
2/F Greenbelt 5
Ayala Center, Makati City
Telephone No.: (02) 501-3752