Four days before Christmas, we were at Makati Medical Center for my follow-up checkup with my endocrinologist. Because it was already late, we decided to have lunch at Floating Island Restaurant after my doctor's appointment. We decided to try other dishes on their menu; we ordered Lumpiang Tinapa, Beef Kaldereta and Pudding de Leche.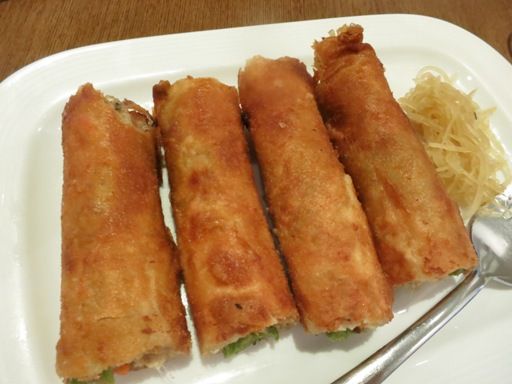 Lumpiang Tinapa, Php175.00
We simply had to try this because this is one of their bestsellers. It actually reminded me of the Vietnamese Spring Rolls we bought from
Little Asia
through City Delivery last October because it also had glass noodles (sotanghon) and veggies. The difference is that this lumpia used tinapa flakes, instead of pork and crab meat. The spicy vinegar sauce nicely complemented this crunchy and chewy Filipino-style lumpia.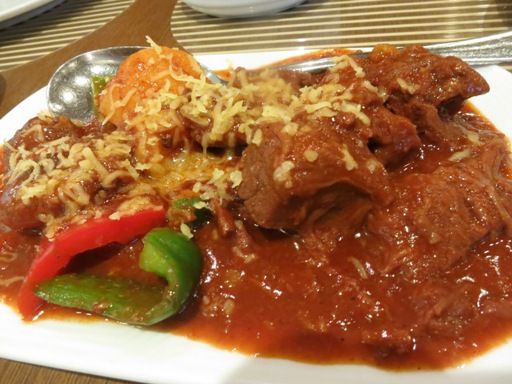 Beef Kaldereta, Php320.00
Hubby loves beef, but the only beef we cook at home is corned beef, so it's pretty understandable why he orders beef dishes every chance he gets. We really enjoyed their
Beef Salpicao
the last time we were here, but since we wanted to try something new, we ordered their Beef Kaldereta instead. Just like their Beef Salpicao, the meat was tender and tasty. It was also drizzled with cheese, something that our little boy found very interesting.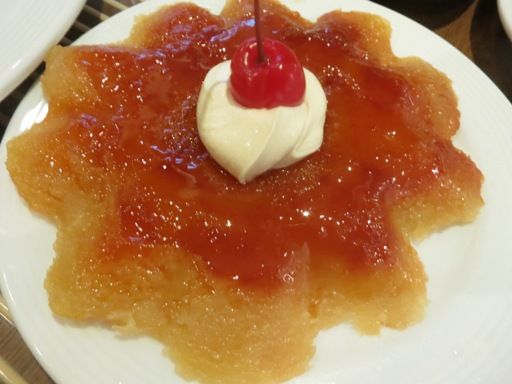 Pudding de Leche, Php75.00
This is something sweet and sticky for dessert. I loved how this pudding looks, but it was too sweet for my taste; the little boy enjoyed this a lot, however.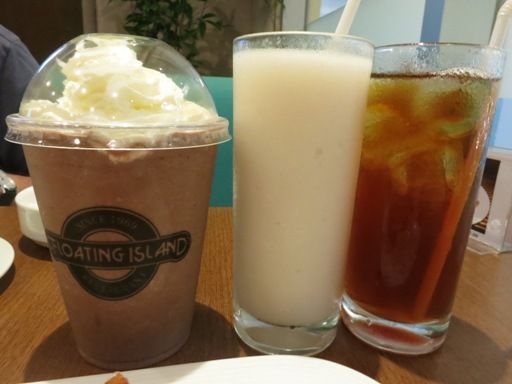 Choco Frappe (Php135.00), Guyabano Shake (Php70.00) and Iced Tea (Php55.00)
The Choco Frappe was for hubby, the Guyabano Shake was for me, and the Iced Tea was for our little boy. However, our son wanted the Choco Frappe instead of his Iced Tea, and he ended up drinking half of his Dad's glass. The Guyabano Shake was truly refreshing.
Did I eat more than I should have? I bet you already know the answer to that question.
Floating Island Restaurant
1st Floor, New Annex Building
Makati Medical Center
Makati City
Telephone No.: (02) 892-4356