I'm impressed that Goodles always comes up with new food offerings for its customers. Hubby and I wanted to have light snacks before watching a movie last December 2012; we went to Goodles so hubby could have his favorite Garlic Shrimp and Chorizo pasta. My attention, on the other hand, was diverted to this poster nestling comfortably on Goodles' counter.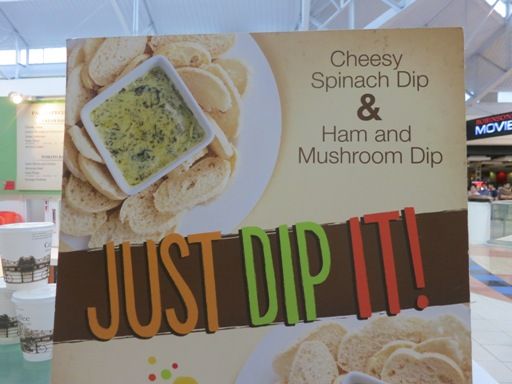 Curiosity got the better of me, and I simply had to try out their Cheesy Spinach Dip, so that's what I ordered.
Cheesy Spinach Dip (with crisp toasts), Php99.00
The Cheesy Spinach Dip was yummy, and the toasts were really crunchy. It was a delightful combination! Now, I wonder what the Ham and Mushroom Dip tastes like.
Goodles
4th Level, Robinsons Galleria
Quezon City
Telephone No.: (0922) 873-7758