We went to Baguio last weekend, and we were billeted at Golden Pine Hotel. It's a 3-star hotel which is walking distance from Burnham Park. Hubby read good reviews about it, so he made sure we'd stay there for the duration of our short vacation.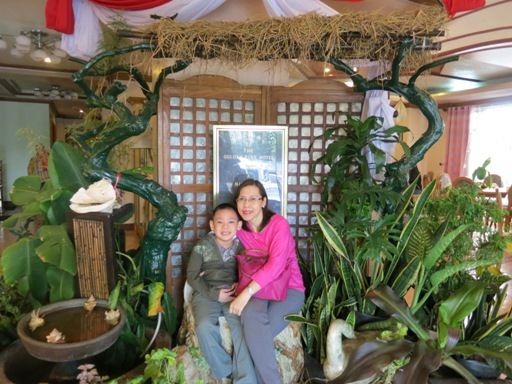 At the lobby of Golden Pine Hotel
We arrived in Baguio last Friday after a gruelling 9-hour bus ride. It was almost 9:00pm when we arrived at Golden Pine Hotel, and there was nothing left for us to do but to have dinner before we hit the sack. We had room-service dinner which consisted of Toppings (Beef Brisket, Fish with Tausi and Chicken with Mushrooms) and Healthy Choice for dessert. The Toppings were served with Soup of the Day and a glass of iced tea.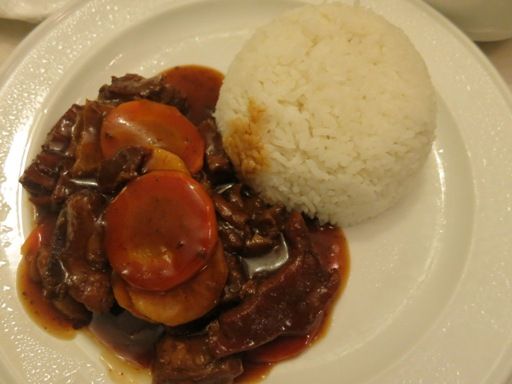 Beef Brisket, Php150.00
According to hubby, the beef strips were tasty and tender. He liked it!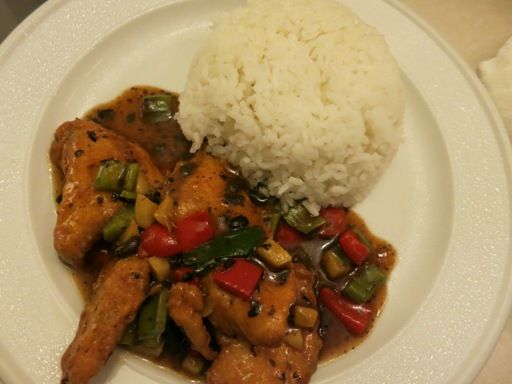 Fish with Tausi, Php150.00
This was seasoned just right. I also loved munching on the crunchy green and red bell peppers.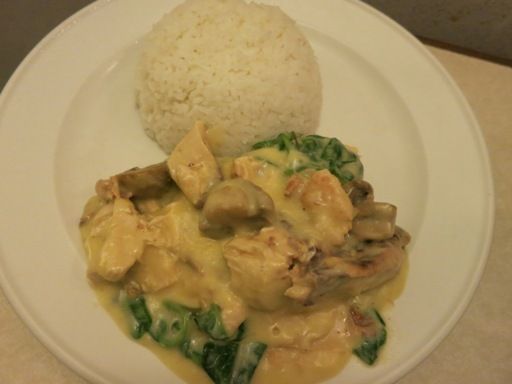 Chicken with Mushrooms, Php150.00
This was creamy and delicious!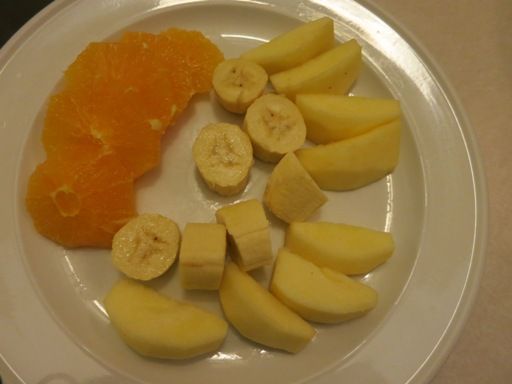 Healthy Choice (a medley of fresh fruits), Php140.00
I'm glad that hubby chose fruits for dessert, something healthy for a change. The oranges and apples were sweet. Hubby ate all three fruits, while I had only some of the oranges, and the little boy had a few slices of apple.
Php150.00 for the rice toppings with soup and iced tea is quite inexpensive, considering that they gave huge servings, which were actually good for sharing, plus the food was delicious, too!
Golden Pine Hotel
Cariño corner Yandoc Streets
Baguio City Proper, Baguio/Banaue
Philippines
Telephone No.: +63744449965