I heard the word "Inutak" from my husband sometime last year. I thought I misheard him, so I asked him if he meant "Nilupak." I was wrong! Lol! There is really an "Inutak." Inutak (native pudding) is a famous delicacy in Taguig. It's made of sticky rice, coconut milk and sugar.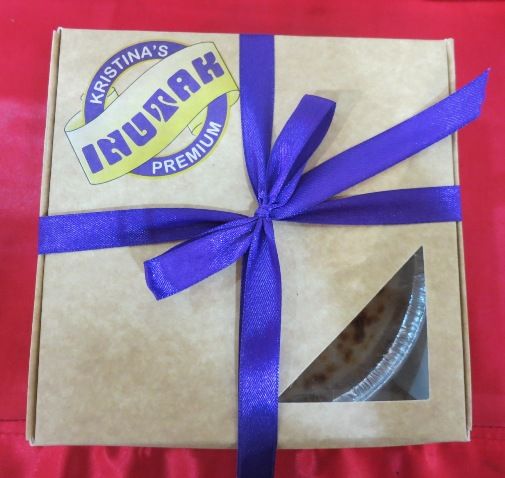 Kristina's Inutak Premium (Classic, small), Php120.00
There was a food bazaar at Robinsons Galleria last week, and this is where I found Kristina's Inutak Premium. I had no idea how this delicacy tastes like. Curiosity got the better of me, and I ended up buying a small box of Kristina's Inutak Premium (Classic) for Php120.00.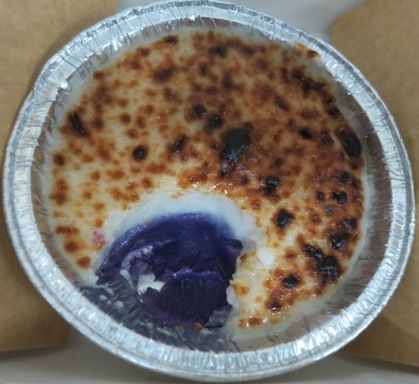 I bought other food items from the bazaar, and I saved the Inutak for my husband. Hubby ate it voraciously. Intrigued, I took a spoonful of Inutak, too, and my husband was right, it was delicious! It was not too sticky and not too sweet, and it's quite addicting! Because hubby liked it so much, he bought another small box of Kristina's Inutak Premium, but he ordered the Queso de Bola flavor this time. He couldn't stop raving about how good it was. He really loved it!