We had a simple family dinner at Mongkok last January. My son and I attended a birthday party earlier that afternoon, so we weren't really that hungry. His Dad met us at Robinsons Galleria and suggested we dine at Mongkok first before going home. We ordered plain rice and two dishes only: Cantonese Chow Mein and Salt & Pepper Spareribs.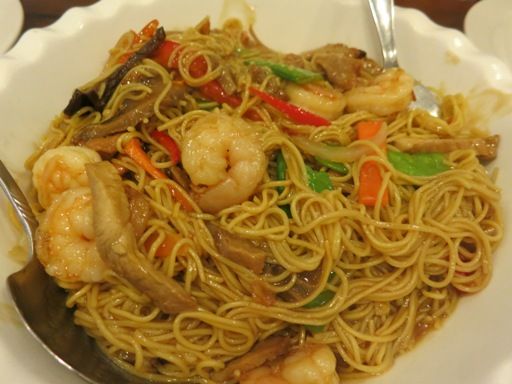 Cantonese Chow Mein, Php260.00
This is one of the foods we liked at Mongkok, so we always have this whenever we visit this restaurant. It's a bit saucy, and it's loaded with meat and veggies. It's also very tasty.
Salt & Pepper Spareribs, Php270.00
I couldn't remember anymore how these taste like, but I do remember that hubby enjoyed these.
Along with the renovation of Mongkok last year was the increase in price of some of their food offerings, but their prices are still very affordable.
Mongkok
4th Level, Robinsons Galleria
Quezon City
Telephone No.: (02) 636-6416