Mommy and son went to Robinsons Galleria last Tuesday to buy cooling pads for our laptops and a USB for my personal and office files. We went grocery shopping afterwards but not without having lunch. We went to Yoshinoya because the place wasn't crowded. You all know how hard it can be to move in a crowded place with a child in tow.
Enjoying his Chicken Ramen!
We ordered Chicken Ramen, Kani Shu-Mai, California Roll and Mixed Fruit Tea.
Chicken Ramen (Regular), Php115.00
Justin really enjoyed this Chicken Ramen; it had Japanese noodles with grilled chicken fillet in fish broth topped with onion leeks. He almost finished the entire bowl.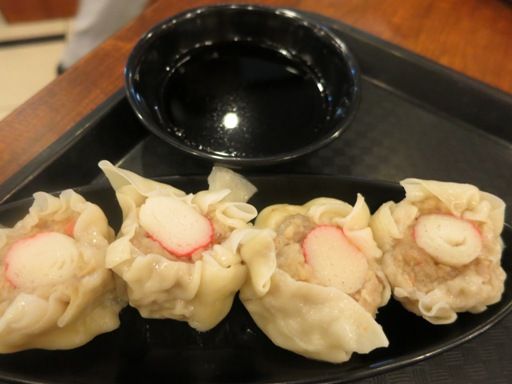 Kani Shu-Mai (4 pcs.), Php59.00
These pork fillings with crab coin topping were really tasty, but the little boy didn't want any, so I had them all to myself. Lucky me!
California Roll (4 pcs.), Php59.00
These sushi rolls with cucumber, crab meat and mango were delightfully delicious, too!
Mixed Fruit Tea (Large), Php45.00
I've tasted this before, and I liked it because it's yummy, and it's only now that I've learned what this tea is made of. It's a combination of cranberry, apple and strawberry tea. I only had a few sips of this because my son drank most of it.
I would love to go back to Yoshinoya with hubby and our son.
Yoshinoya
G/F, Robinsons Galleria
Quezon City
Telephone No.: (02) 635-2206