We were at Bonifacio Global City last Saturday. We planned to eat at IHOP Restaurant because my husband and son wanted to try their pancakes and omelette, but the queue was long. We ended up dining at Aria Cucina Italiana; it was our first time there.
Fritto di Calamari con Maionese elle Erbe, Php370.00
In English,
Fritto di Calamari con Maionese elle Erbe
means deep-fried calamares with herbed mayonnaise dip. The clamari was hot and crispy on the outside but a bit chewy on the inside. The little boy tried this, too, and said it's yummy, but he stopped eating it when it took him so long to finish chewing two slices of calamari. The dip was delightful, though.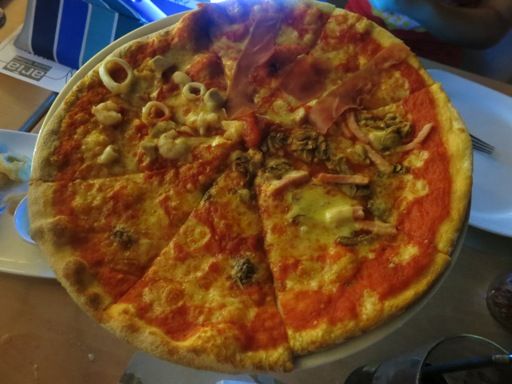 Quattro Stagioni, Php540.00
Quattro Stagioni
is a combination of four soft thin crust pizzas, namely: Aria, Boscaiola, Napoli and Frutti di Mare. Of the four, hubby and I liked the
Frutti di Mare
. It's their seafood pizza with tomato sauce, garlic and mozzarella.
Boscaiola, Php390.00
Boscaiola
is spaghetti with mushroom, ham and parmesan cheese in creamy white sauce. We all liked this; it was so yummy! It was our son who ate most of it. He actually wanted to order another plate of this, but we persuaded him to try the Amatriciana also.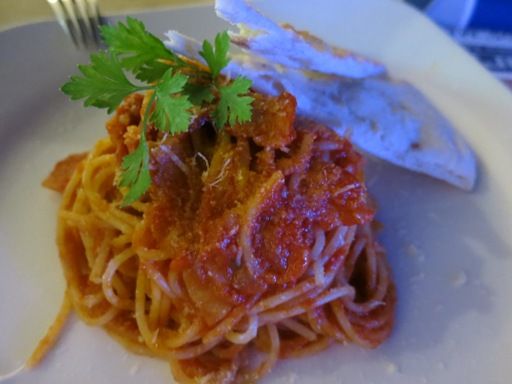 Amatriciana, Php380.00
To have the best of both worlds, we also ordered
Amatriciana
, spaghetti in tangy tomato sauce with bacon and onion topped with pecorino cheese. This was okay, but all of us preferred the Boscaiola over this one.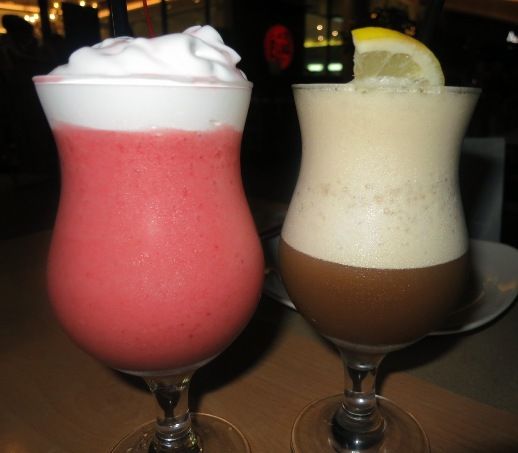 Aria Shake, Php170.00 and Frozen Iced Tea, Php85.00
The Aria Shake was refreshing, and the little boy enjoyed his Frozen Iced Tea.
Next time we'll eat here, we'll skip the calamari and order Frutti di Mare pizza instead of the Quattro Stagioni.
Aria Cucina Italiana
Bonifacio Global City
Taguig City