I bought one pack of Mango Soft Cookie a few months back because I wanted to try it, but I totally forgot about it when it was tucked away in the back of our enclosed wooden food cabinet. I found it last week while I was looking for something to eat for snacks. Mango Soft Cookie is manufactured by Regent Foods Corporation. Inside the pack are 10 individually wrapped cookies weighing 15 grams each.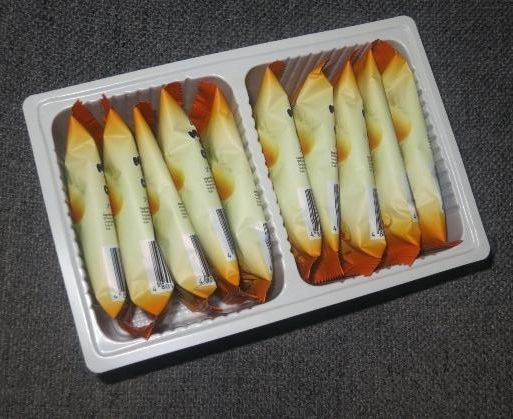 Ingredients:
Mango Soft Cookie has wheat flour, mango filling, sugar, egg, vegetable shortening, butter, corn starch, syrup, baking powder and iodized salt.
What I Like:
• It tastes like butter cookie.
• It has real mangoes inside.
• It's soft.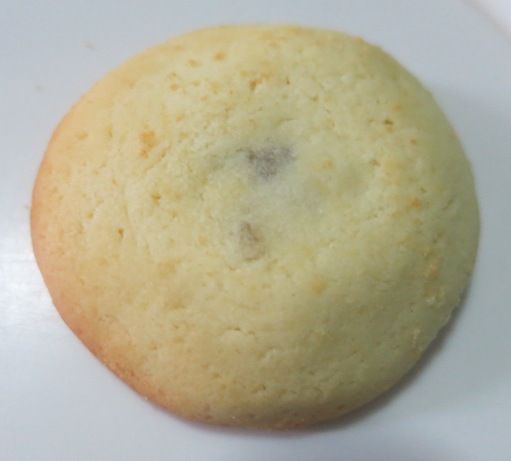 What I Don't Like:
• It easily crumbles.
• Each cookie has 5 grams of sugar, which is equivalent to a little more than one teaspoon of sugar. Because the cookie was small, I need to eat a few pieces to satisfy my hunger, but I can't eat a lot because I'd be consuming too much sugar if I do that. The most number of Mango Soft Cookie I've eaten in one sitting is three. Now, I've reduced that to one.
Verdict:
I still like Mango Soft Cookie, but I'll only have it occasionally and just one or two pieces at a time to maintain my daily sugar intake.