We were at Diamond Hotel last weekend for hubby's company summer outing. Hotel food is expensive, so we decided to have dinner instead at the nearby Aristocrat Restaurant. We ordered Bulalo, 3-pc. Chicken Barbecue with Java Rice, Pork Adobo, Black Forest Cake, Macaroons and Aristocrat Iced Tea.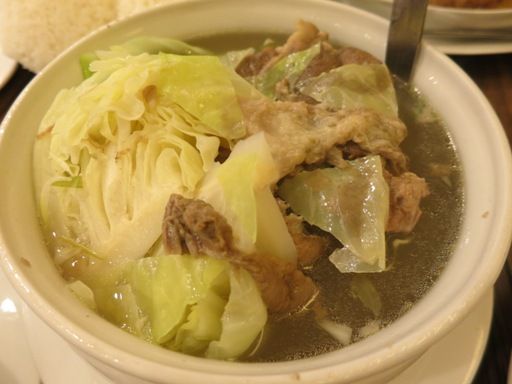 Bulalo, Php460.00
Hubby is a meat lover by nature, so I wasn't surprised that he ordered this
Bulalo
, ox shin and bone marrow with veggies in beef broth. We liked that it was served hot and that the meat was tender. I would have enjoyed this more, however, if it was served with chili soy-lemon dipping sauce.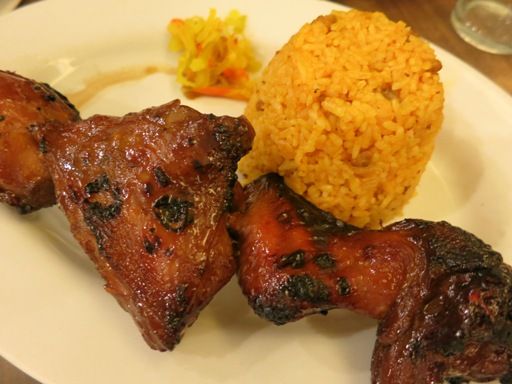 3-pc. Chicken Barbecue with Java Rice, Php195.00
The Aristocrat is famous for its
Chicken Barbecue
, so it's a must to order this. This is marinated chicken grilled on a skewer and served with Java rice, Java sauce and atchara. As you can see, this chicken barbecue was grilled to perfection; it wasn't charred or undercooked. The chicken was moist, and the marinade was delicious! They didn't give us Java sauce, though, so that was something I missed.
Pork Adobo, Php250.00
This was actually my favorite!
Pork Adobo
is pork chunks simmered in vinegar, soy sauce and spices. You could really taste the savory goodness of adobo in every bite. I really loved this!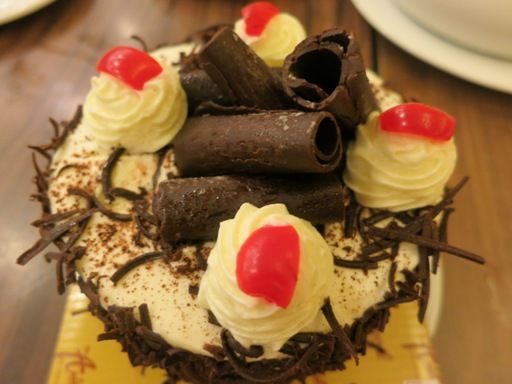 Black Forest Cake, Php195.00
The little boy requested for this
Black Forest Cake
. It's a 3-layered choco sponge cake with whipped cream filling and icing topped with chocolate curls and cherries. He and his Dad ate most of this. I only had a spoonful of this cake plus a slice of cherry.
Macaroons, Php38.00
I missed eating macaroons, so when I saw these, I made sure I'd buy a pack.
Macaroons
are sweet preparations made of shredded coconut and condensed milk. I only ate one macaroon, however, because I found it a bit too sweet. I'd like to try their Ensaimada Malolos next time.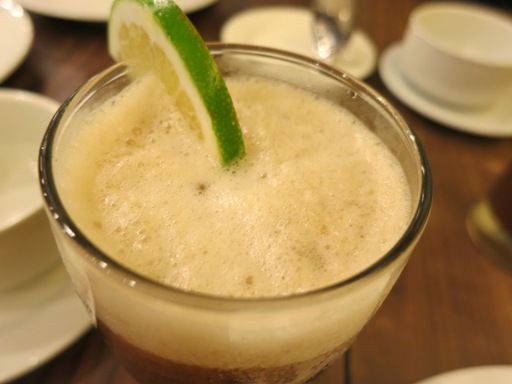 Aristocrat Iced Tea, Php70.00
This foamy
Aristocrat Iced Tea
is a must-try, too. It was refreshingly good!
I must admit, I ate more than my usual that night simply because I couldn't resist the tempting treats on our table. We shouldn't have ordered a lot! Lol!
The Aristocrat Restaurant
432 San Andres Street
Malate, Manila
Tel. Nos.: (02) 524-7671 to 80