We were at SM By the Bay last Saturday to grant our son's request to ride the bumper car there. After five bumper car rides, we went inside the mall (SM Mall of Asia) to have Chinese lunch at Mey Lin Pot & Noodle House. We ordered Pata Tim (half) with 4 pcs. of Cuapao and Oyster Cake.
Pata Tim (half) w/ 4 pcs. of Cuapao, Php390.00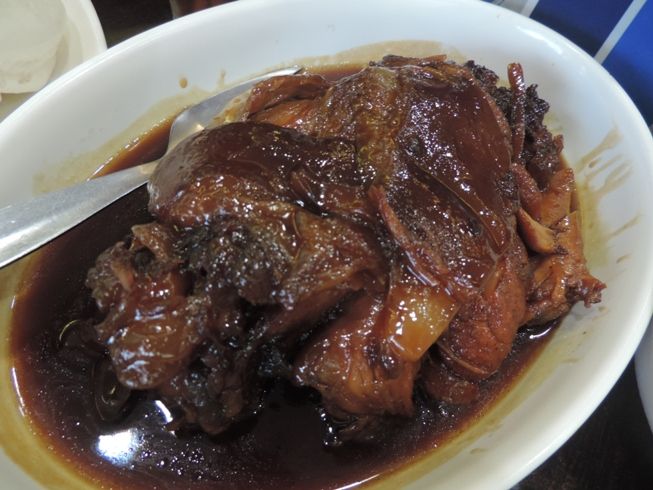 Late last year, we were able to dine at
Mey Lin at SM Megamall
, and we ordered the same
Pata Tim (half) w/ 4 pcs. of Cuapao
. It was so delicious which made us order it again at their SM MOA branch. As you can see, this Pata Tim is huge. It's also tender and tasty, just like how it was at SM Megamall, but this one's a bit too sweet.
The Pata Tim is a perfect filling for these soft, sweet and hot Cuapaos. However, it was only my husband who ate these cuapaos at Mey Lin because I preferred rice to go with the Pata Tim. The cuapaos came with ground roasted peanuts and if I'm not mistaken,
burong mustasa
(pickled mustard greens). You're supposed to put them inside the cuapao together with some Pata Tim.
Oyster Cake, Php260.00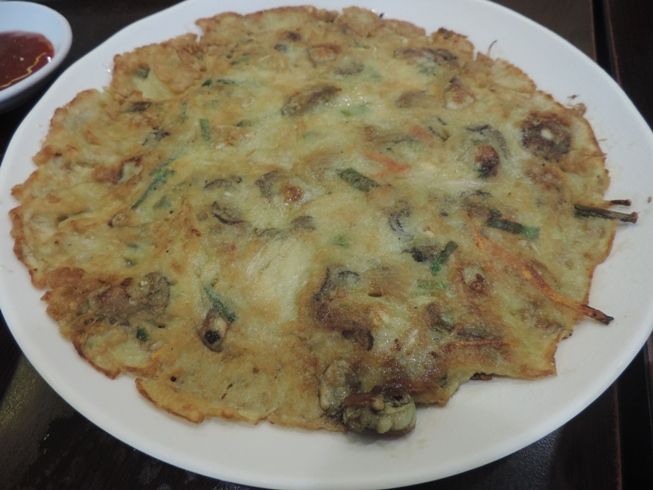 It was our first time to try this
Oyster Cake
. It's an omelet with oysters,
polunchay
(Chinese spinach), mung bean sprouts and carrots. It's lightly brown on the outside and moist on the inside. What I like about this omelet cake is that it had generous servings of oysters and veggies. It's a little bland, though, so make sure you have ketchup or chili dipping sauce beside you if you decide to order it.
Because there were only three of us (2 adults and 1 kid) who dined at Mey Lin, we weren't able to finish everything. We took home what's left and had them again for breakfast the next day.
Mey Lin Pot & Noodle House
132-33 Ground Level
North Mall Parking Bldg.
SM Mall of Asia
Pasay City